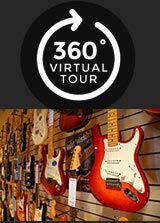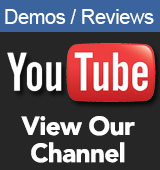 Opening Times
Mon / Fri / Sat
9.00am - 5.30pm


Tue / Wed / Thur
9.00am - 8.30pm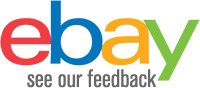 Contact Us
Sales

01772 722468

Email:

sales@achamilton.co.uk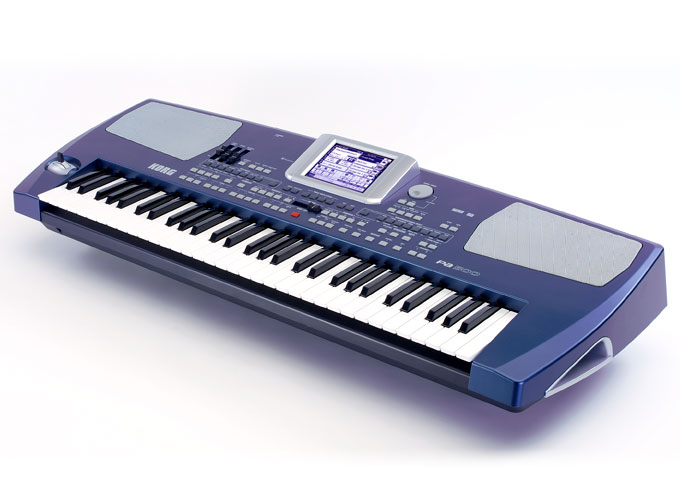 Korg PA500
This instrument is discontinued
Korg PA500 Keyboard Page - Specs here at A&C Hamilton musical instruments 01772 722468 Preston lancashire
 

The New Korg PA500 is the complete Arranger keyboard for the professional musician. Intuitive, powerful, interactive with the most stunning sound ever produced by an Arranger keyboard.

 

Effects

Everywhere For many years, Korg workstations, synthesizers and digital recording studios have included outstanding studio quality effects that are simply breathtaking. In that same tradition, the Pa500 offers four stereo processors plus a Final semi-parametric three band EQ containing a treasure trove of effects, from rich reverbs and dazzling delays to guitar-type modeling effects from Korg's renowned REMS series - 124 different effects in all. And you'll appreciate the separate three-band EQ on each track for dialing in that perfect sound.

Stunning Sound

It all begins with sound. Based on the EDS (Extended Definition Synthesis) engine found in the Korg M3, Pa800 and Pa2XPro, the Pa500 provides 80 voices of polyphony and a breathtaking quality of sound. Over 880 fully editable sounds are preloaded (In addition to a full GM soundset and 56 drumkits), representing a full range of musical instruments from almost every genre - each exploding with depth, nuance, subtlety, accuracy and richness. The User area has space for up to 128 user sounds and 64 drum kits.
 

The Pa500

The best in its class arranger with an affordable price tag! For the musician, composer, performer and entertainer, the interactive Pa500 is the perfect musical partner. Like its big brothers - the Pa800 and the Pa2XPro - the Pa500 uses Korgs RX (Real eXperience) technology to deliver a sound unprecedented in an arranger keyboard. With exclusive Korg features such as the XDS Dual Sequencer, intuitive TouchView interface, quarter-tone on-the-fly and a four way joystick for realistic articulation, the only thing really missing is a big price tag.
 

Guitar mode

Creating convincing guitar parts from a keyboard has never been easy - until now! When creating a guitar part for your Style, you can chose a chord, capo position, and literally transform the keyboard into the fretted strings of the chord to allow realistic picking patterns, strums, chokes, slides, hammer-ons and other "guitar-specific" artifacts. The result is stunning. Best of all, the Pa500 can automatically enhance the guitar tracks of existing Standard Midi Files.
 

Creative sequencing

In addition to traditional "track at a time" workstation sequencing, the Backing Sequencer allows you to create songs quickly and easily by capturing multiple Style driven parts at once. You dont need to be a master programmer - even beginners can write their own song in minutes. In fact, you don't even need to play at all! Using the Step Edit/Entry feature, you can simply type in the chord changes, fills and style changes in step-time - a big boost for arrangers and non-keyboardists. This quick approach to programming is also useful in the studio for creating professional, great-sounding backing music for commercial, film, video, multimedia or internet applications. The sequencer provides massive editing power - you can even edit the tone parameters of each track.

Style

No doubt: Korg's Style programming is world class. The Pa500 delivers a deluxe set of styles, programmed by some of the leading arrangers in the world; each of whom worked according to their musical strengths. The result is over 320 preloaded Styles that provide unparalleled realism and detail, adding anything from tasteful guitar picking, a tight bass and drum groove, a powerhouse R & B rhythm section all the way up to a full orchestra! Styles follow your timing, voice leading and chord changes to create an amazingly defined musical performance in real-time. With up to eight parts, four variations, three intros/count-in, three fills/break and three endings, each Style is a complete musical environment. Additional parts or "riffs" can be sequenced and triggered in real time using the assignable Pads. Advanced features such as Syncro Start/Stop, Fade In/Out, Assignable Pads, Tap Tempo and Manual Bass allow you to spontaneously add complex and professional touches to your performances.
With all the technological power packed inside, it was vital that Korgalso made the Pa500 easy to understand and easy to use. But they went even further, creating an instrument that provides an intuitive, musical, fast, foolproof experience. With Korgs amazing TouchView display you can simply think, see and touch the panel for easy and intuitive control. So that musicians of all levels can make great music quickly, there are two interface modes: Easy and Expert. The Easy mode shows only the essential elements with bright, bold icons - useful for beginners or playing live - while Expert mode provides full editing control. And when you need more information, check out the on-board contextual Help System - in any of seven languages! In addition to 61-velocity sensing keys, the Pa500 provides a four-way joystick, assignable switch, assignable slider, assignable pedal jack and four pads provide the tools to spice up your performance by changing effect settings, adding or muting parts, slowing the tempo, or even adding "mini-sequenced" solo, arpeggio, or backing riffs. Nothing stands between you and your professional performance.
 

New Concert Garnd Piano Sample

There are more than 950 ROM sounds, including a new amazing multilayer stereo acoustic piano accurately sampled from a Concert Grand (and including String and damper pedal Resonance!) , plus an extra 64 drum kits. In addition, the RAM area contains up to 256 user sounds and 64 drum kits and of course, there is full on board sound editing.  
  Deeply Defined Musical Styles
Matching this high sound quality the PA500 delivers a new set of deluxe styles, programmed by some of the leading arrangers in the world each of whom worked according to their musical strengths. The result is hundreds of preloaded Styles that provide unparalleled realism and detail. Covering an expanded range of musical genres, the PA500 gives you styles for almost every important occasion.

If you require a special Style Collection simply record and edit your own styles on board. Korg add further realism to your performance with Fill 3/Break, Intro 3/Count In and Ending 3 Style Elements.

And if you are looking for more pre-written styles, you will be pleased at the exciting future for the PA500 with many new styles to be produced by both Korg and also independent 3rd party companies. Keep checking www.korgpa.com for more details!
Powerful Multi-effect Processors
But great sound is even more. For many years, Korg has produced outstanding studio quality effects that are simply breathtaking. The Korg PA500 has 4 Stereo Master Effects processors with hundreds of these effects from the standards such as reverb, delay and chorus through to specialized effects such as a fantastic Vocoder and some of the universally acclaimed REMS guitar based effects for authentic guitar tones. The vocal effects (EQ, Compressor, Noise reduction, Echo, Reverb) are separate and completely independently controlled.
Amplification

---

Amplification

Hiding inside is a full stereo sound system with two double cone speakers in a bass reflex enclosure for the best sound in a small box. The Pa500 is completely self-contained and easily transportable - whether rushing to a gig, jamming with friends, or teaching a new tune to the band.

---

Free Updates

Keep your Pa500 feeling new with operating system updates. These updates are available as free downloads from www.korgpa.com and will ensure your investment is protected.
  

Never a Dull Moment

Korg Pa80 introduced the world's first Arranger keyboard with two separate MIDI file players in the legendary Pa80 and our PA500 showcases these double sequencer features working at an all new power level. In addition, the PA500 supports the main musical formats such as SMF (Standard Midi File), Karaoke files and GM (General MIDI) and of course is able to display lyrics in most popular karaoke formats.

TECH/PRODUCT SUPPORT

Our goal is to help you get the best out of your Korg products and to achieve this Korg have created a dedicate product support site for the UK & R.O.I.
http://www.korguksupport.co.uk

This site offers FAQs, tips and tutorial along with all the latest drivers and downloads for Korg products.
  Easy-to-Use, Advanced Musical Sequencing
Along with a powerful and fully programmable multi track sequencer, you can use Backing Sequences to create songs based over styles - quickly and easily. You don't need to be a master programmer - you can write your own song in minutes: even beginners can easily create songs using the step edit feature. This approach to quick programming is also useful for studio use when you want to create great sounding professional backing music for films, video, multimedia or internet applications very quickly.

  Taking Requests?
This exciting feature was developed to make your life easier while playing live. The SongBook is a Musical Database, completely user programmable, containing all the settings needed to play a particular song. You have only to search the title of the song you would like to play, select it and hit \"Play\". The SongBook can use styles, MIDI files or sequences and immediately recall settings such as Song Title, Genre, Artist, Tempo, Volumes, Sounds, Muted Tracks, FX settings, Easy Edit, 4 STS*, Master Transpose and more. Everything you need to play your song back perfectly is in the SongBook, a useful musical feature that is unique to Korg - the only Arranger keyboards available with all these sophisticated controls.

(*STS - Single Touch Settings is a memory that recalls sounds for all the real time tracks (upper 1, 2, 3 lower).)
 
Great Feel
The keybed is unique to Korg, feels great and naturally has velocity sensitive keys.

  Make it Your Own
You can configure and edit almost anything in the PA500. You can modify and save Styles, Performances, Programs, Settings for Sliders, Switches, Pads, Global (Midi channels, output routings, etc.) and more for both internal and external control. Scales are fully programmable and include quarter tone settings and a programmable Arabic Scale. With all of this control, the PA500 also functions as a superb MIDI controller (Master Keyboard).
| | |
| --- | --- |
| Korg PA500 Specifications | |
Keyboard:
 
61 keys with Velocity
>  
 
> System:
 
OPOS (Objective Portable Operating System) and RX (Real eXperience) Technology - Multitasking, Load while play feature - Upgradable Operative System - SSD Solid State Disk
>  
 
> Tone Generator:
 
EDS (Extended Definition Synthesis) 80 Voices, 80 Oscillators - Filters with Resonance - Three band EQ for each track
>  
 
> Effects:
 
4 Stereo Digital Multi-Effect systems - 124 Effects types - Final semi-parametric three band EQ
>  
 
> Sounds-Drum Kits:
 
880 Sounds, including a Stereo Piano and GM Level 2 compatible Sounds, 56 Drum Kits - User area: 128 Sounds, 64 Drum Kits - Realtime control: Assignable Slider, Switch - Full editing of Sounds and Drum Kits
>  
 
> Styles:
 
More than 320 preloaded Styles, SSD-resident, freely reconfigurable - Up to 448 available Style locations- 64 User Styles - Eight Style tracks, 4 Single Touch Settings and one Style Performance per Style - Guitar Track, Parallel and Fixed NTT - Compatible with old \"i-Series\" and Pa series Style format - Style Record with Step Record, Track and Event Edit functions - Style controls: 4 Variations, 3 Fills, 3 Intros, 3 Endings, Synchro Start/Stop, Tap Tempo/Reset, Fade In/Out, Bass Inversion, Manual Bass, Tempo Lock, Memory, Accompaniment/Real Time Track Balance Volume, Accompaniment Mute, Drum Mapping, Snare & Kick Designation, Single Touch
>  
 
> Performance/STS:
 
256 Realtime Performance locations - STS: Memorize Realtime tracks settings, up to 4 x 512 Styles, up to 4 x SongBook entries - All programmable
>  
 
> Realtime Tracks:
 
Four Keyboard tracks (Upper 1, 2, 3, Lower) - 4 Pad tracks
>  
 
> Song Play:
 
Patented XDS Crossfade Dual Sequencer player - 2 Sequencers with separate Select, Start/Stop, Home, Rewind and Fast Forward controls - Balance control - Lyrics data can be displayed on-screen - Markers - Jukebox function - Compatible with SMF (formats 0 and 1)
>  
 
> Sequencer:
 
Quick Record (Backing Sequence), Multitrack and Step Record functions - Full-featured sequencer - 16 tracks - Up to 110,000 events - SMF native format
>  
 
> SongBook:
 
Fully programmable music database, based on Styles, SMF, Karaoke, with automatic selection of Style Play and Song Play modes - User-definable custom lists - Filtering options
>  
 
> Compatibility:
 
\"i-Series\" models: Styles - Pa series: Style, Performance, Program/Sound, Song, SongBook, Pad
>  
 
> Multi Pad:
 
4 Assignable Pads + Stop Button. Pad Record function
>  
 
> Help System:
 
Hypertextual, Contextual, Multilingual
>  
 
> General Controls:
 
Master Volume, Real Time-Acc/Seq Balance Volume, Ensemble, Octave Transpose, Master Transpose, Style Change, Split, Quarter Tone Arabic Scale , User Scale memorized inside Performance/STS - Realtime controllers:
> Joystick (pitch + modulation), 1 Assignable Slider, 1 Assignable Switch, Dial, Up/+, Down/-
>
>  
 
> Control Inputs:
 
Damper Pedal, Assignable Pedal/Footswitch
>  
 
> Analog Output:
 
Unbalanced Jack Left/Mono, Right, Headphones
>  
 
> Analog Input:
 
2 Unbalanced Line In Jacks
>  
 
> MIDI:
 
In, Out standard Midi connectors- USB to Midi using the USB Device port - Individual track assignment - 8 user definable MIDI Setups
>  
 
> USB:
 
1 USB Device connection (1.1 Full Speed)
>  
 
> Card Slot:
 
SD (Secure Digital) Card and MultiMedia Card (MMC) Memory Devices
>  
 
> Display:
 
320 x 240 pixels, Monochrome TouchView Graphic Touch Screen
>  
 
> Amplification:
 
2 x 15 W - Fixed EQ
>  
 
> Speakers:
 
2 Dual Cone Speakers in Bass Reflex Box
>  
 
> Power Supply:
 
DC 12V external power supply (supplied)
>  
 
> Consumption:
 
15 Watt
>  
 
> Dimensions:
 
(W x D x H) 42.2 x 15.9 x 7.5 Inches ( 1074 x 404 x 183 mm) - without music rest
>  
 
> Weight:
 
21.8 lbs (9,9 kg)
>  
 
> Accessories:
 
Manual, AC adapter, Music Stand, CD-ROM
>  
 
> Options:
 
Expression/Volume Pedal (KORG EXP-2, KORG XVP-10), Damper Pedal (KORG DS-1H), Switch Pedal (KORG PS-1)
>
Appearance and specifications are subject to change without notice for product improvement.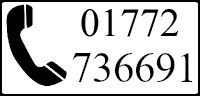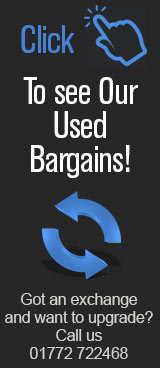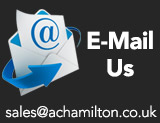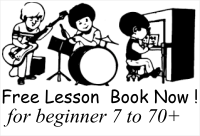 Alternative Choices