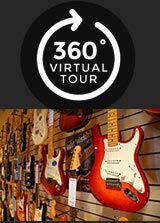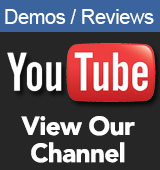 Opening Times
Mon / Fri / Sat
9.00am - 5.30pm


Tue / Wed / Thur
9.00am - 5-30pm


No late nights for Xmas period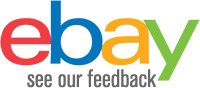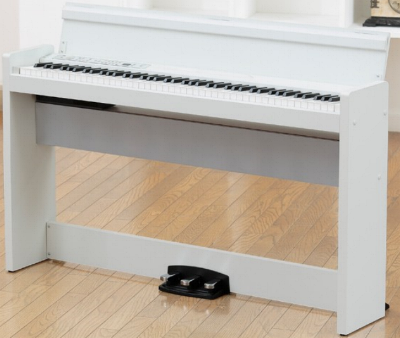 Korg LP380
£829.00 RRP £898.80
Available to Order
Estimated delivery Call 01772 722468 for confirmation

Example Deposit: £82.90
NOTE: Deposit is adjustable at checkout to reduce monthly payments
9 Months 0% APR - £82.90 P/M
12 Months at 9.9% APR - £65.41 P/M
24 Months 9.9% APR - £34.24 P/M
36 Months 9.9% APR - £23.89 P/M
The brand new Korg LP380, great new samples replaces the Korg LP350 available in choice of Red White and Black
The prestigious LP380 digital piano, featuring the highly acclaimed RH3 keybed, is proudly built in Kyoto, Japan by craftsmen with the experience and expertise gained from producing some of the highest quality digital musical instruments available. Our goal is complete customer satisfaction and we are proud to produce pianos that musicians will enjoy playing now and for years to come.

Korg LP380 Slim and Stylish Design

The LP380 is a digital piano thats designed with a style to match your interior decor. Merely 26 cm in depth, its slim enough to fit anywhere.

The wooden key cover is flat on top, allowing the instrument to blend elegantly into your room when youre not playing it. Keeping safety in mind, the cover uses a soft landing mechanism to ensure that it closes gently.

The slim and stylish chassis projects a sense of stability. The RH3 keyboard, three pedals, and large-diameter speakers ensure a superb piano-playing experience and rich piano sound.

Korg LP380 - Rich Piano Sounds That Youll Enjoy Playing

In order to reproduce the playing feel of an acoustic piano as closely as possible, the sound switches between four piano samples according to your playing dynamics.
From subtle touches to powerful crescendos, the sound will respond realistically to your playing. In particular, the Classic Piano and Grand Piano sounds realistically reproduce the damper resonances that occur when you hold down the damper pedal of an acoustic piano, making the overall sound of the piano even more pleasant and enjoyable to play.

Korg LP380 - Authentic Vintage Electric Piano Sounds

As a musical instrument manufacturer, Korg has placed particular emphasis on the electric piano sounds. They not only reproduce the way that the tone responds to your touch, but they also reproduce the subtle noises that occur when you release a key. Six varieties are provided, covering the sounds widely used in pop music of the 60s and 70s, as well as some of the tones that are highly regarded in soul music.

Korg LP380 - 30 High-Quality Sounds
Starting with piano and electric piano, there are a total of thirty expressive and high-quality sounds built in.
Theres also a Layer Mode that lets you play two sounds together, and a Partner Mode that divides the keyboard into left and right regions so that two people can play the same range of pitches at the same time.
Two headphone jacks make it convenient for two people to enjoy playing the LP-380 together. You also have a choice of nine different temperaments, supporting historically authentic performances with period instrument ensembles.
Korg LP380 - Three Effects
There are three effects: brilliance adjusts the brightness of the tone, reverb simulates the natural ambience (reverberation) of a concert hall, and chorus adds spaciousness.
Korg LP380 - Real Weighted Hammer Action 3 Keyboard
The Real Weighted Hammer Action 3 (RH3) keyboard reproduces the same playing experience as on a grand piano, with heavier response in the lower register that becomes lighter as you play upward. With improved response to repeated keystrokes, even rapid passages can be reproduced without impairing the expression of the performer. Theres also a Key Touch Control function that lets you choose one of three levels to specify how your playing dynamics will affect the sound, allowing you to personalize the instrument to your own keyboard touch. With a view toward the environment, no lead is used in the hammers of the keyboard.
Korg LP380 - Reduced Chassis Size and Weight
In consideration of the users possible need to move or relocate the instrument, the LP-380 has been lightened by approximately 5.0 kg in comparison to the previous model (LP-350), making it easier to move or transport, as well as making assembly safer.
Korg LP380 - LINE OUT
Jack You can use the LINE OUT jack (stereo mini-jack) to connect the instrument to your amplified speaker system or recording device.
Korg LP380 - Premium Pedal Performance
The LP380 includes all three pedals that are normally found on a concert grand piano, including support for realistic half-pedaling on both the damper and soft pedals. These pedals are affixed to the LP380 in the perfect position for an authentic piano playing experience.
Korg LP-380 - MIDI Capability
The LP-380 supports MIDI, the unified standard for transferring performance data between electronic musical instruments and computers. MIDI allows connected devices to control each other, and lets you use the LP380 as a 16-part multi-timbral sound module.
Korg LP380 - Metronome
The built-in metronome lets you adjust the time signature, tempo, and volume. It also lets you use a bell sound as the accent.
Korg LP380 - Specifications
Color Variations:

Black (LP380-BK)
White (LP380-WH)
Red (LP380-RD)
Rosewood grain finish (LP-380-RW)
Black/Red (LP380-BKR)
Keyboard:

88 key (A0-C8), RH3 (Real Weighted Hammer Action 3) Keyboard
Touch selection:

Light, Normal, Heavy
Pitch:

Transpose, Fine tuning
Temperament:

9 types
Sound generation:

Stereo Piano System
Maximum polyphony:

120 voices
Sounds:

30 (10 x 3 Banks)
Acoustic Piano x 5, Electric Grand, Electric Piano x 6, Harpsichord, Clavi x 2, Vibraphone, Marimba, Acoustic Guitar, Jazz Organ x 3, Pipe Organ x 3, Strings x 3, Choir 3
Effects:

Brilliance, Reverb and Chorus (3 levels each)
Demo Songs:

30 (Sound Demo song x 10, Piano Demo Song x 20)
Metronome:

Tempo, Time signature, Accent, Sound and Volume controls
Pedals:

Damper*, Soft*, Sostenuto
*Half-pedaling supported
Connections:

Line Out, MIDI (In, Out), Headphones x 2, Pedal, Speakers, DC19V
Controls:

Power, Volume, Piano Song, Transpose, Function, Touch, Brilliance, Reverb, Chorus, Bank, Sound x 10, Up, Down, Metronome
Amplification:

22 Watt x 2
Speakers:

10cm x 2
Power supply:

DC 19 V, AC adapter (included)
Power Consumption:

15W
Dimensions:
(W x D x H)

1,355 x 351 x 772 mm / 53.35 x 13.82 x 30.39 inches
1,355 x 351 x 936 mm / 53.35 x 13.82 x 36.85 inches (with key cover opened)
Weight:

37 kg / 81.57 lbs (including Stand)
Accessories:

AC adapter, Stand
| | |
| --- | --- |
| * | All product, company, and standard names are trademarks or registered trademarks of their respective holders. |
| * | Appearance and specifications of products are subject to change without notice. |
Whats particular good about this instrument in my opinion is that its such a big sound from a small and compact piano , also the key action is of better quality than is usual at this price and the voices that you can mix the piano with , (typically Piano with a pad sound or a string sound added underneath the Piano) are of higher than usual quality, but this makes perfect sense when you consider Korg's typical strongpoints and background when it comes great synth sounds.