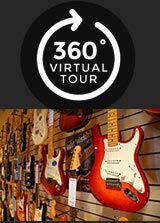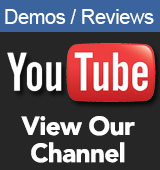 Opening Times
Mon / Fri / Sat
9.00am - 5.30pm


Tue / Wed / Thur
9.00am - 5-30pm


No late nights for Xmas period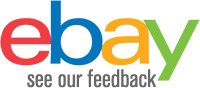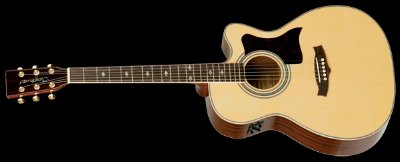 Tanglewood TW170ASCE Premier Electro-Acoustic
This instrument is discontinued
Tanglewood TW170 AS CE Premier Electro-Acoustic Cutaway Grand Auditorium Guitar.
The TW170 is a fairly big bodied guitar giving lots of bass and power. The tone is clear and rich because of the sold spruce top. Traditional Mahogany back and sides compliment the tone. The Rosewood fingerboard adds great sustain to this fantastic electro acoustic
Tanglewood TW170 AS CE Premier Electro-Acoustic Guitar Specification
Shape: Cutaway Grand Auditorium
Top: Solid Spruce
Back: Solid Mahogany
Sides: Mahogany
Neck Material: Mahogany
Neck Build: One Piece
Fingerboard:Rosewood
Machine Heads: Gold Kluson Style
Finish: Natural Gloss
EQ: B-Band A3T
Strings: DAddario EXP 11
"Hear the Truth"
B-Band is a manufacturer of high quality pickup systems for acoustic guitars, double basses and drums. All B-Band pickups use our proprietary patented electret film technology instead of common piezo materials. Piezo pickups tend to impart a sound of their own, often described as "quacky" or "plastic", B-Band transducers act in much the same way a condenser microphone does. This results in excellent reproduction of your acoustic instruments unique voice. "Hear the Truth".
The A3T retains the simple and small features that are big on sound and intuitiveness. The compact preamp has a 4-band rotary EQ, low battery LED and a wide range chromatic tuner. The EQ provide quick and accurate changes. The chromatic tuner is fast and has a range that will be welcomed buy customers that want to tune a full step down from standard - great for open tunings and 12- string guitars too! The tuners read-outshows all notes, including sharps, great for standard and open tunings. The tuner has a single window showing the pitch and four LEDs showing the half step, sharp, flat and in-tune. 9-volt battery powered HZZLess circuit.
Pickup sold separately (22R, 29R or 1470)
A3T Features:
Fully chromatic tuner with wide range and fast response
Single input - (for UST or AST pickup)
HZZLess low noise / high output circuit
4-band EQ
LED low battery and "blink" switch-on status
Box-Tight battery holder
Pre-wired high quality endpin output jack