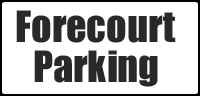 Opening Times
Mon - Sat
9.00am - 5.30pm


Sundays
Closed


2nd/ 3rd June
Closed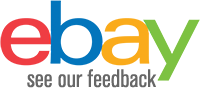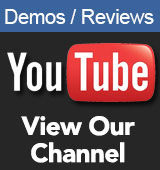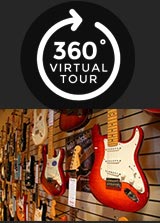 New Releases
Musical Instrument Finance
We offer finance packages on a rage of products with variable rates and adjustable deposit options available. This is available on selected instruments including guitars, drums, keyboards, pianos and much more.
There are many reasons you may want to take finance on your musical equipment and there are different schemes available to aid you in your purchase. Below is a list of some schemes we have available. Different products qualify for finance in different ways so it may be best to speak with one of our staff members if you want to know more about getting finance.
PayByFinance - Novuna Finance
Open to people of 18 years up and available on practically most items. There are minimum amounts that must be met in order for a product to qualify for finance but our website will clearly indicate which items qualify for finance on each page and show examples of monthly payment options. It is important to clarify that any item ordered on finance must be delivered to the address used for finance, and any deposit payments on card must also match the stated finance address.
The application process is very simple, takes around 5 minutes to complete, and is carried out online with a decision often made within 30 seconds of completion.
Who is Eligible for Finance?
Applying for finance is similar to applying for a new credit card. The details you provide are checked against public registers, such as credit-rating agencies. To increase the chances of acceptance, ideally, you will have a good credit history - (no late payments, CCJ's, etc) - and meet the following minimum criteria:
Be over 18 years of age
Be working at least 16 hours per week
Have 3 years of UK address history
How To Apply
You can now apply on the website and get an instant decision. Each product that qualifies for finance has an example box on the page that shows an example for each duration with the 10% deposit. Deposit can be adjusted at checkout and will give an example of how much per month you will need to pay based on the selected finance period and APR rate.
By clicking on Apply For Finance you can fill in your postcode and email and then you will be able to see the variable rates and options available based on the products in your cart. At this point you are not committed to anything at all, this is so you can see what options works best for you.
Once my application is approved, what happens next?
Within minutes of your application being approved, you will be presented with the options to either e-sign or print and return your finance agreement.
If you choose to e-sign your agreement, a PDF of your agreement will be displayed on screen. You should read the agreement carefully before clicking all the relevant sections agreeing to its terms.
Once you have agreed to the terms of the finance agreement A&C Hamilton Musical Instruments Ltd, trading as A&C Hamilton Musical Instruments will be notified and you need do nothing more.
If you choose to print and return your agreement you should print the agreement, read it carefully and then sign the document following the instructions on the covering letter. This signed document should then be posted to the address shown on the covering letter of the finance agreement.
* Note that products will not be allocated to your order until your completed and signed agreement is returned and received by Novuna Personal Finance. Shipment of your goods will follow soon after your agreement has been returned and received.
Once your agreement is completed in full we (A&C Hamilton) will contact you to take the deposit amount you set and also be able to discuss any requirements or questions you may have regarding the purchased product or finance you have taken.
Representative Example Of Finance
For this example, you could purchase a keyboard at £1699 using one of the following options (in this example all types of finance are available, this may not always be the case):
£169.90 per month for 9 months at 0% Interest with 10% minimum deposit (£169.90) - total payable £1699.00
£70.20 per month for 24 months at 9.9% interest with 10% deposit (£169.90) - total payable £1854.70
£51.58 per month for 36 months at 13.9% Interest with 10% deposit (£169.90) - total payable £2026.78
Representative example of this 13.9% 36 month plan:
Product Price: £1699
Repayment Term: 36 months
Monthly Instalment: £51.58
Amount of Credit: £1529.10
Cost of Credit: £327.78
Total Payable: £2026.78
APR: 13.9%
Interest Rate: 13.9% (fixed p.a)
What If Finance Is Declined?
In addition to credit scoring, Novuna also takes into account confirmation of your identity, validation of certain application details, existing commitments and information held at the credit reference agencies. Though Novuna is unable to provide you with a main reason for the decline of your application, it is usually based on one, or a combination of the following:
Your credit score (please note that every finance company will score you differently)
Adverse credit reference agency information
You are considered to be over committed
You are aged under 18
Your existing account performance with other lenders
Can I request delivery to an address other than my home?
In order to safeguard against fraudulent applications, we regret that we are able only to deliver goods to the home address of the applicant.
Is there a cooling off period?
Yes, you have 14 days after the day of application completion to withdraw the finance agreement. Please call our Customer Service Team on 01772 722468 within this time period or we'll assume you're happy with everything and you will be bound by the terms of your loan.

Arts Council 0% APR - Take It Away Finance
This brilliant scheme is for anyone aged 18-25 or for a parent buying for a child under the age of 18. It is available for 9 and 18 month payment terms. In order to apply for the Take It Away Finance on musical instruments you must contact us either via the phone or come into the store.
Residents Of England
In England, you can get a Take it away interest free loan of between £100 and £5,000. The scheme is available to UK residents, who have a regular income that exceeds £5,000 per year and are either 18-25 years old, or over 18 and buying an instrument for a child under 18.
Residents of Northern Ireland
In Northern Ireland, you can get a Take it away interest free loan of up to £2,000. The scheme is open to all, regardless of age, as long as you are a resident of Northern Ireland.
As of the 1st August 2017 the TIA scheme is now supplied by Omni Capital Retail Finance.
For further details on the Take It Away finance scheme please visit their website https://www.takeitaway.org.uk/terms-and-conditions/
Kawai Pianos Finance
We have a special Kawai piano finance offering with a range of 0% APR options open to everyone. The rates and applicable examples can all be found on the relevant web pages.
If you get any questions you may contact our staff directly on 01772 722468.
A&C Hamilton is registered in England and Wales 4931075. Registered office: 946-950 Blackpool Road, Lea, Preston, PR2 1XN. A&C Hamilton acts as a credit broker and only offers credit products from Secure Trust Bank PLC trading as V12 Retail Finance. A&C Hamilton Ltd is authorised and regulated by the Financial Conduct Authority. Our registration number is 713396. Credit provided subject to age and status.