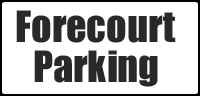 Opening Times
Mon - Sat
9.00am - 5.30pm


Sundays
Closed


2nd/ 3rd June
Closed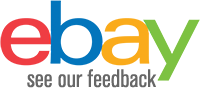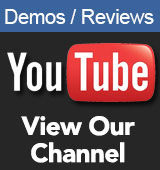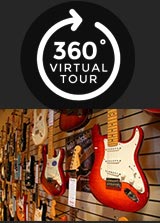 Fender Stratocaster
Fender Stratocaster
The Fender Strat - Origins
The first Strats shipped in 1954, a product made purely for rebellious teens. While the guitar sold well at first, it didn't dominate the market until later. One of the first to put it to use was Dick Dale, who pioneered surf music on Strats in the early 60s. But it was a couple of unruly Brits with bad hair - Lennon and Harrison - otherwise known as John & George to make the guitar mainstream, and a budding pyromaniac named Hendrix to make it dominant.
The Strat design featured double cut design, contoured pick guard, recessed jack and great looks! There were a few minor changes made in '55 from the first year 1954 model strat including headstock edges being less rounded and the tremolo cover were changed to oblong holes. The 1958 Fender Stratocaster demonstrated additional changes as this great guitar continued to evolve. 58 models featured a 3 color sunburst changing from the original 2-tone sunburst. The neck shape was also changed from the previous models to a thinner shape. The 1960 Fender Stratocaster had a notable fingerboard change with the move to Rosewood.
There is something timeless about a Strat. It is an icon of the musical instrument industry and they are highly collectable. The Stratocaster was first introduced in spring 1954 and its design is often copied. The pick guard followed the contours of the guitar creating a new look for Fender over the earlier Telecaster. The ash body design was based on the precision bass and features an asymmetrical double cut body which is contoured on the back. It featured the first combined bridge-vibrato unit providing the strat tremolo. There are 3 control knobs, Volume, Tone and Tone. There are three single coil pickups and the jack is recessed and angled into guitar top.
Fender was purchased by CBS in 1965 (pre-CBS strats are more desirable) and 1966 brought several changes including a larger headstock and a large "F" logo on the neck/body joining plate. In 1977 a 5 way selector was added to provide combinations of front and middle pickup and front and back pickup. Early finishes tended to be sunburst however the 70's tended towards natural finishes. Early 60's strats in Daphne Blue, Fiesta Red, Surf Green, Lake Placid blue and Burgundy Mist are unusual and desirable. In 1985 CBS sold fender back to Fender employees. The stratocaster is still in production with over 1 million guitars produced since introduction and remains the mainstay of the Fender product line.