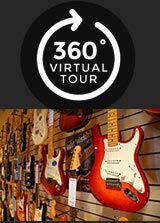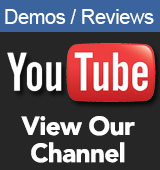 Opening Times
Mon / Fri / Sat
9.00am - 5.30pm


Tue / Wed / Thur
9.00am - 8.30pm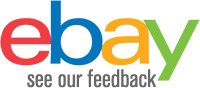 Contact Us
Sales

01772 722468

Email:

sales@achamilton.co.uk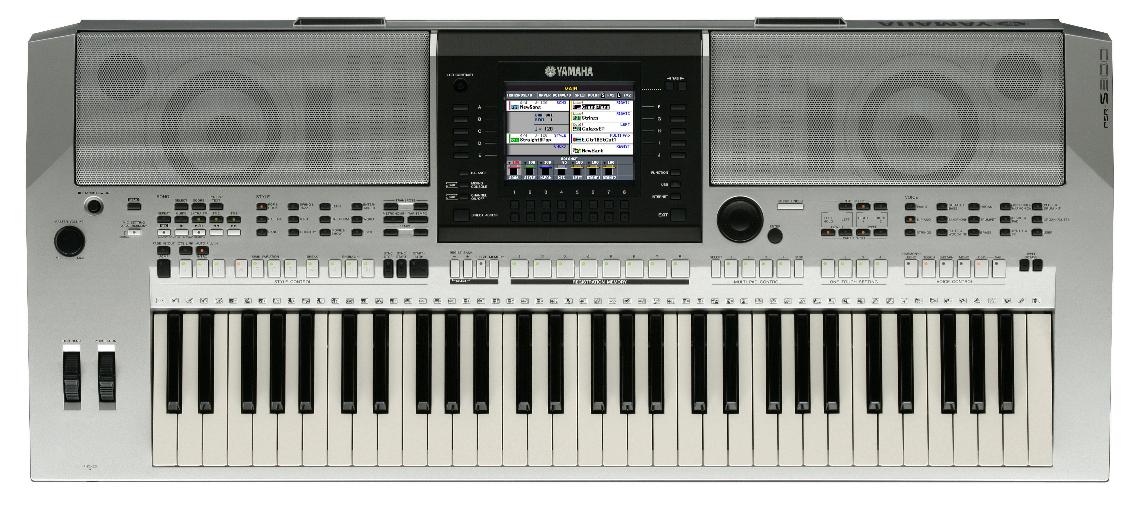 Yamaha PSRS900 secondhand
This instrument is discontinued
Yamaha PSRS900 Page S900 Keyboard - Free USB Turbo Stick all the specs here
Latest Model PSRS910 Click Here

Exclusive to AC Hamilton, we are supplying a free USB Stick chock full of extra rhythms with every S900 we sell. Thousands of pounds worth of brilliant styles taken from past Roland, Korg and Technics keyboards, amongst others, made completely compatible for this product!

Outstanding professional sound quality and styles at unprecedented price points mark out the new Yamaha PSRS700 and PSRS900 keyboards

---

Great Organ sounds

---

The PSR S900 features a dedicated organ flute function complete with graphic drawbars that can be individually modified, delivering classic jazz and rock organ sounds. These sounds can be further crafted thanks to the extensive programmable tremolo provided courtesy of the onboard digital signal processor.

Connect a microphone

and automatically have backing singers mixed with your voice - that's the PSR S900's Vocal Harmony Feature. . A powerful Bass-Reflex-speaker system and 2 x 12 watts amplification guarantees outstanding realism of sound, whilst the integrated Network-connector (LAN-Port) ensures ease of use with Yamaha's unique Internet Direct Connection (IDC) feature. The USB to device connection opens the possibility to connect USB storage devices such as thumb drives to the instrument, giving you virtually unlimited memory capacity for user registrations, styles and songs. The USB connection also allows you to make your own CD-quality recordings at home with a minimum of fuss, utilizing the new USB Audio Recorder.

The OTS-Link-Function

allows you to change automatically through the One Touch Setting just by changing the Style-variation. If you want to play a certain song and don't know which style to choose, the powerful Music Finder feature can help. Simply select a song title or a keyword, all appropriate panel settings are reconfigured to match the genre, including the appropriate voices, style and effects. Music Finder+ also works with the Internet Direct Connection (IDC) feature, allowing you to download additional free Music Finder records and collections in addition to the wide selection built in to the instrument.


The colour LCD display

shows the song notation of a MIDI file (score) as well as lyrics (for MIDI songs that have score and lyric data). A special display function allows you to show text files you've created on a computer - making it possible to display lyrics for songs that maybe don't have lyric data, or for creating your own onscreen chord charts and song memos. And to get your karaoke party swinging, PSR-S900 has a Video Output so that you can show the keyboard's display on a TV or projector.


Professional features and superlative sound quality: PSR-S900 the new mid-range star of the show!

With 891 instrumental voices PSRS900 offers the player a huge sonic palette. Most of these voices are coming from high end models - including 20 Live! Voices, 26 Cool! Voices and 22 Sweet! Voices as well as 15 Mega! Voices and even 23 Super Articulation Voices included.


The amazing Super Articulation voices

open a completely new level of sonic realism and expressiveness. You'll feel as if you're playing the real thing! Super Articulation Voices give you the unique performance characteristics of each instrument and are perfect for playing solo passages and legato melodies, intelligently adding the right expressive nuances to your performance as you play.


The expanded range of Mega! Voices

feature various playing techniques and performance sounds - such as finger slides and fret noise on Guitar Voices and shakes on Trumpet voices - designed specifically to enhance playback of the 305 built-in Styles.
For each Style there are four One Touch Setting so that you get the perfect instrumental setting by pressing just one button.


Incredible Music Styles

---

The PSRS900 contains a wealth of fully arranged music styles, including specially designed Pianist Styles, to backup your musical performance. Yamaha style makers around the world have been working very hard to create some wonderful new styles for this release of the PSRS900. Each style has 3 Intros, Main A/B/C/D variations, and 3 Endings, as well as four fill-in patterns for added musical expression. You can change the instrument part settings of any music style, or even create your own custom styles.

Simultaneous Style & Song Playback

---

Imagine being able to play a MIDI file and a Style at the same time. This keyboard has separate controls for song and style playback. The style will automatically sync to the MIDI file. Maybe youd like to try one of your favorite songs with a different rhythm. If you are a writer, maybe youd like to try your song with many different styles to see what it sounds like. If the song has chord data in it (many XG files contain the chord data or you can input it using the keyboard or software programs like XGworks), the style will actually follow the chords in the MIDI file and play a complete instrumental background. Its unique and different and just one of the cool new features of this keyboard.

Sweet ! - Live ! - Cool ! - Natural !- and other great voices

---

For a new level of sonic versatility Yamaha PSR S900 keyboard offers a huge selection of voices

Sweet, enjoy delicate nuances such as the vibrato
Live , stereo samples that encapsulate the acoustic instruments
Cool reproduce the subtle shades of electric instruments
Natural, use huge amounts of memory to create faithful reproductions of original sounds

Large Full Dot Colour LCD with Song Lyric Display & Score display

Sing along with your favorite songs!

The large Colour LCD featured on these keyboards displays song lyric data from Karaoke disks in real-time for endless singing enjoyment. This unique display also makes keyboard operation easier and more convenient by displaying more information at once. On the PSR-S900 you can display the notation for your own recordings as well as commercially available song data and have the notation automatically shown on the display - in whatever size or zoom level you want. You can choose the tracks you wish to display, or let the keyboard automatically select the tracks. The Score display will even show you the names of the notes, if you wish. This powerful feature not only lets you view the entire score, it shows where you are in the piece with the help of a moving cursor that follows along with playback.


---

   

16-Track Sequencer & Lyric Editor

---

Whether youre an enthusiastic beginner, a serious composer, or anything in-between, the PSRS900s 16-track sequencer has the power to release your musical talent. Arrange up to 16 different instrument parts to create your own fully orchestrated songs. A variety of recording modes and editing functions are available to suit your playing style. You can even see the notes displayed on the large LCD screen (scoring ability).

Editing is easy and intuitive and offers cut, copy and paste features, just like a computer! Once you enter the Song Creator mode, youll notice that we have a new section that allows you to input lyric data into songs. Very cool. Once you enter the lyrics, they scroll by as the song plays back - you just have to follow the bouncing ball.

Chord data from standard MIDI files can be imported into the style section for further editing, which is perfect for songwriters and arrangers.

In addition to MIDI connections, the PSRs900 features a USB port enabling effortless computer connection, opening up a whole new world of educational and creative possibilities. Expand your musical possibilities by connecting the keyboard to external MIDI devices or even to a personal computer.

Exceptional Sound

---

Dynamic two-way stereo speakers effectively reproduce the PSRS900s high quality voices with rich, full-range sound. The keyboards built-in ports enhance lower frequencies.

One Touch Setting

---

The One Touch Setting (OTS) function automatically configures keyboard parameters, such as melody voice selection, tempo, and accompaniment volume, to optimally match each music style you select. This feature has been improved on the PSRS900. You can, if you like, have the OTS advance automatically with the 4 Main Sections of a style for ultimate hands-free operation.

Digital Effects Processor

---

Create rich timbres and professional mixes with the PSRS900s built-in digital effects processor. A wide variety of effects, from warm sounding reverbs and choruses to extreme delays and distortion are provided for you to add depth to any of the voices. The PSRS900 also includes several Multi Effects and Master EQ that lets you precisely shape the sound.

Direct Access

---

Direct Access eliminates navigating through multiple menus. Press any function button while holding down the Direct Access button, and the display will instantly jump to the screen associated with that function. Convenient for quickly setting voice, auto accompaniment and sequencer parameters, etc.

---

Specifications
PSR-S900
PSR-S700
Sound Source
Sound Source
AWM Stereo Sampling
Keyboard
61 keys (C1-C6 with Initial Touch)
Display
Display
320 X 240 dots QVGA Color LCD
320 x 240 dots QVGA B/W LCD
Music Score, Lyrics
YES
Text
YES
-
Voice
Polyphony (max)
128
96
Voice Selection
392 voices + 480 XG voices 19 Drum/SFX Kits + GM2 + GS voices for GS Song playback
317 voices + 480 XG voices 16 Drum/SFX Kits + GM2 + GS voices for GS Song playback
S. Articulation! Voice
23
-
MegaVoice
15
10
Live! Voice
20
14
Cool! Voice
26
18
Sweet! Voice
22
11
Organ Flutes! Voice
10
10
Regular Voice
276
254
Voice Editing (Voice Set)
YES
Effects
Effect Blocks: Reverb/Chorus/DSP
6
Effect Blocks: Microphone
1
-
Effect Types: Reverb/Chorus/DSP
Reverb: 34 Preset + 3 User
Chorus: 29 Preset + 3 User
DSP 1: 191 Preset + 3 User
DSP 2-4: 106 Preset + 10 User

Effect Types: Master EQ
5 Preset + 2 User
Effect Types: Part EQ
28 Parts
Vocal Harmony
60 Preset + 10 User
-
Accompaniment Style
Pro Styles
281
193
Session Styles
24
12
Mega Voice/Style
YES
Fingering
Single Finger, Fingered, Fingered On Bass, Multi Finger, AI Fingered, Full Keyboard, AI Full Keyboard
Style Creator
YES
OTS (One Touch Setting)
4 for each Style
OTS Link
YES
Music Finder: Preset
YES
Music Finder: Edit
YES
RAM Capacity
120 KB
Song
Preset Songs
5 samples
Guide
Follow Lights, Any Key, Karao-Key, Vocal CueTIME
Follow Lights, Any Key, Karao-Key
Performance assistant technology
YES
Recording
Quick Recording, Multi Recording, Step Recording, Song Editing
Record Channels
16
USB Audio Recorder
USB Audio Recorder
YES
-
Multi Pad
Preset
4 Pads x 95 Banks
4 Pads x 80 Banks
Internet Direct Connection
Internet Direct Connection
LAN Port, Wireless Game Adaptor (via LAN Port), External Adaptor (via USB to DEVICE)
Memory Device
USB Flash Memory
YES
Floppy Disk (2HD, 2DD)
External Adaptor (via USB TO DEVICE)
Hard Disk
External Adaptor (via USB TO DEVICE)
Flash Memory (Internal)
1.4 MB
560 KB
Memory Card (SmartMedia, etc.)
External Adaptor (via USB TO DEVICE))
Tempo
Tempo Range
5 - 500, Tap Tempo
Metronome
YES
Sound
Bell on/off
Registration Memory
Buttons
8
Regist. Sequence / Freeze
YES
Others
Demo
YES
Language for Display
6 Languages (English, Japanese, German, French, Spanish, Italian)
Direct Access
YES
Transpose
Keyboard/Song/Master
Scale Type
9
Computer Connection
USB to HOST
YES
USB to DEVICE
YES
Other Connectors
Other Connectors
PHONES, MIDI (IN, OUT), FOOT PEDAL (1, 2), AUX IN (R, L/L+R), OUTPUT (R, L/L+R), LAN
MIC (INPUT VOLUME, MIC/LINE IN), VIDEO OUT
-
Pedal Functions
VOLUME, SUSTAIN, SOSTENUTO, SOFT, GLIDE, PORTAMENTO, PITCHBEND, MODULATION, S.ARTICULATION (PSR-S900), DSP VARIATION, SONG PLAY/PAUSE, STYLE START/STOP, etc.
Amplifiers/ Speakers
Amplifiers
12 W x 2
Speakers
(12 cm + 4 cm (dome)) x 2
(12 cm + 5 cm) x 2
Power Consumption
Power Consumption
40 W
35 W
Dimensions [W x D x H]
1003 mm x 433 mm x 148 mm (39 5/8" x 17 1/8" x 5 7/8")
Weight
11.5 kg (25 lbs., 5 5/8 oz)
Optional accessories
Headphones
HPE-150/HPE-30
Footswitch
FC4/FC5
Foot Controller
FC7
Floppy Disk Drive
UD-FD01
AC Power Adaptor
PA-300B/PA-300
Keyboard stand
L-6/L-7 (The exterior size of the PSR-900/700 is beyond the limits as described in the L-6 Assembly Instructions. However, we have determined through tests that the stand can be safely used for the instrument.)

Specifications and descriptions in this table are for information purposes only. Yamaha Corp. reserves the right to change or modify products or specifications at any time without prior notice.