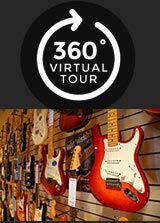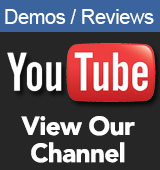 Opening Times
Mon / Fri / Sat
9.00am - 5.30pm


Tue / Wed / Thur
9.00am - 8.30pm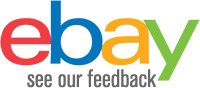 Contact Us
Sales

01772 722468

Email:

sales@achamilton.co.uk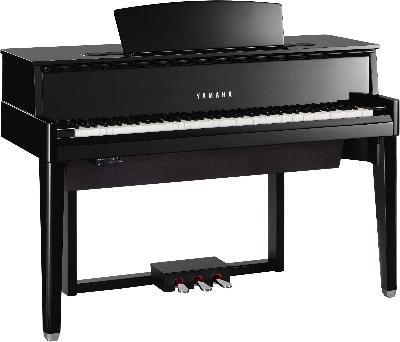 Yamaha AvantGrand N1 Digital Piano
This instrument is discontinued
Yamaha Avantgrand N1 a truly superior digital piano with a real piano action. A playing experience
Spatial Acoustic Sampling, Spatial Acoustic Speaker System
With the introduction of AvantGrand, Yamaha took a revolutionary approach to sampling, recording and playback of the notes of an actual acoustic piano. Treating the soundboard not simply as a point source of sound but as a plane, we took samples at four positions, adding optimum centre and rear locations to the traditional left and right. As a sound source, we carefully selected the best single instrument from our CFIIIS full concert grand pianos for sampling. The end result of these efforts is that AvantGrand instruments recreate the original sound of a superb grand piano almost to perfection. Meanwhile, the AvantGrand speaker system has been designed to ensure that this sound is heard at its very best. A three-way system featuring woofer, mid-range and tweeter speakers reproduce the rich natural resonance of the soundboard accurately. Furthermore, each of the low, mid, and high-frequency ranges have been given their own amplifier to prevent interference between ranges. This innovative configuration allows the instrument's outstanding sound system to reproduce the nuances of each individual note. For even greater sonic accuracy, speaker layouts have been optimised to the shape of the instrument.
Specialised Grand Piano Action
The AvantGrand N1 offers the player a specially-developed action that features the same configuration as that of a grand piano.. The hammers strike the "virtual strings" from underneath, allowing minute adjustments to the weight distribution of the hammers, and to the movement of the hammers themselves, for a smoother feel when playing. In addition to a hammer sensor, the AvantGrand employs a non-contact key sensor that has no effect on the movement of the keys, affording excellent recognition of the players pressure on the keyboard, timing, and the other delicate nuances that affect musical expression. This combination provides an impressive sensitivity for the entire range from pianissimo through to fortissimo, and the ability to translate even the swiftest trills of the pianist with transparency.
Specs
Color/Finish
Cabinet
Color
Polished Ebony
Finish
Polished
Size/Weight
Dimensions
Width
1,465mm (57-11/16")
Height
995mm (39-3/16")With music rest : 1,170mm (46-1/16")
Depth
618mm (24-5/16")
Weight
Weight
120.5kg (265lbs., 11oz.)
Control Interface
Keyboard
Number of Keys
88
Type
Acrlic resin (white keytops)
Keyboard Action
Specialised Grand Piano Action
Pedal
Number of Pedals
3
Half Pedal
Yes
Cabinet
Key Cover
Soft-Close Fallboard
Yes
Music Rest
Yes
Voices
| | | |
| --- | --- | --- |
| Tone Generation | Tone Generating Technology | Spatial Acoustic Sampling |
| Polyphony | Number of Polyphony (Max.) | 256 |
| Preset | Number of Voices | 5 |
Effects
Songs
Preset
Number of Preset Songs
10
Recording
Number of Songs
1
Number of Tracks
1
Data Capacity
300KB (approx. 30,000 notes)
Recording Function
Yes
Functions
Overall Controls
Metronome
Yes
Tempo Range
5 - 500
Transpose
Yes
Tuning
Yes
Scale Type
7 types
Storage and Connectivity
Connectivity
Headphones
x 2
MIDI
In/Out
AUX IN
L/L+R, R
AUX OUT
L/L+R, R
USB TO DEVICE
Yes
Amplifiers and Speakers
| | |
| --- | --- |
| Spatial Acoustic Speaker System | Yes |
| Amplifiers | 25W x 1 + 30W x 5 |
| Speakers | 8cm x 3 + 13cm x 2 + 16cm x 1 |
Power Supply
Alexander Kobrin Profile
In June 2005, Alexander Kobrin was awarded the prestigious Nancy Lee and Perry R. Bass Gold Medal at the Twelfth Van Cliburn International Piano...
To be honest, when I first saw the AvantGrand in Hamamatsu I didnt really have any great expectations for the instrument. I just thought... "OK, so theyve released another digital piano.\" That changed completely when I actually played it - I could see that this was something very special.
It possesses enough potential to be called a real piano. The touch, the sound... even though its a digital piano it actually feels closer to a grand piano; that is, you can really feel a connection to it as an instrument.
A key aspect of playing the piano is that getting the sound you desire requires a certain amount of practice.
To put it another way, with practice, the piano allows you to create a certain level of expression.
This is just my personal opinion, but generally speaking, acoustic instruments are destined to have individual differences, and, for pianists the first piano they encounter will affect them significantly.
Thats why I would suggest that this piano, with its fixed, constant standards, might be a better choice when starting out than an acoustic grand piano in anything but perfect condition. I believe the AvantGrand just has that much potential for performance. The fact that such an instrument has emerged means that more people will be blessed with the chance to play the piano. The AvantGrand offers the pianist a truly broader canvas...
With a piano, there are always the concerns of where to put it, its surrounding environment, and the instruments expressive capabilities as a piano. I hope that when this piano is released to the world and especially to my home city of Moscow, more people will be lucky enough to take the opportunity to experience the piano. Since my father was a piano teacher, I began to learn the piano at the age of five. And before I knew it, it had become a part of my life. I really began to take it seriously when I was about seventeen.
Its no exaggeration to say that becoming a pianist was a true gift from god, but I chose to play for much more than just this gift. Playing the piano well is not like a game; it is not something that offers you quick results. Even so, I believe that any rewards gained become an invaluable part of your life. This is not so much performing on stage but sitting at your piano by yourself at home. Even now, I think that such moments are when I am happiest.
Yamaha AvantGrand N1 Digital Piano page