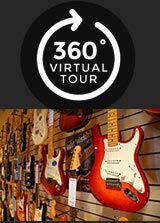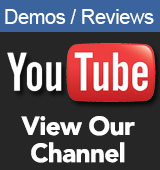 Opening Times
Monday - Saturday
9.00am - 5.30pm
No Late Nights
in August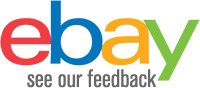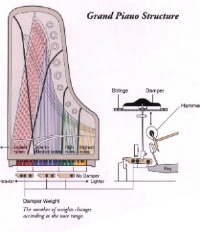 Technics P50
This instrument is discontinued
Technics SX-P50 Page - Call, visit, or email us we here to help A&C Hamilton Musical; Instruments
The Technics P50 Portable Digital Piano
A New Frontier in Style and Sounds
With the Technics P50 you get beautifully rich piano sound, a broad selection of voices and incredibly realistic keyboard touch response. All housed in a simple, stylish body thats compact and light enough to carry almost anywhere. Looking for a digital piano that delivers piano playing enjoyment and much, much more? The choice is easy: the Technics P50.
Technics Dynamic Acoustics Technology Recreates the Sound of a Concert Grand Highly regarded for its incredible realism, our Dynamic Acoustics technology is based on PCM recordings of a world-class concert grand piano after it has been meticulously tuned and adjusted. It is sampled at several dynamic levels across the keyboard in order to capture the variations in sound,
TechnicsNatural Response Action Feels Like Youre Playing a Concert Grand On a grand piano the key touch is heavier for low note and lighter for high notes, changing in four steps from one end of the keyboard to the other. This change occurs naturally as a result of the thickness of the strings, the size of the hammers, and the presence or absence of a damper. Technics Natural Response Action replicates this progression by using four sets of graded hammers that are linked to the appropriate registers of a grand piano to provide a substantial, authentic response. Furthermore, the black keys feature a matte finish, reminiscent of the key texture on a concert grand.
64-Note Polyphony Youll really appreciate the maximum 64-note polyphony, which provides virtually unlimited dynamic expression for your performances. You can even combine two different instrumental sounds, such as Strings and Grand Piano, for a beautifully rich, layered effect.
18 Realistic Sound to Explore - Thanks to the Technics concept of Dynamic Acoustics, the Technics P50 helps deliver incredibly realistic grand piano sound. It also offers the sound of an Electric Piano as well as nicsDynamic Acoustics other instrumental sounds, like Technolog,v Recreates Strings, Vocal or Organ.
| | |
| --- | --- |
| Specifications |   |
|   |   |
| Keyboard | 88 keys (max. 64-note polyphony) |
| Action | Natural Response Action |
| Sound Generator | new PCM (Stereo Sampling) |
| Sounds | 18 |
| Piano | Concert Grand, Pop Grand, Upright, Electric 1, 2 |
| Other Sounds | Harpsichord, Vibes, Strings, Vocal, |
|   | Organ Presets (9) |
| Brilliance | mellow - bright (5 steps) |
| Digital Reverb | 4 types (room/stage/hall/concert) |
| Digital Effect | yes |
| Touch Sensitivity | light, normal, heavy |
| Transpose | G - C - F# |
| Display | LED (7 segments x 3 digits) |
| Demo | 19 songs |
| MIDI | multi timbre, local control, omni on, |
|   | program change, pedal, effect, transpose |
| Mode Set | piano tuning, minimum range |
| Others | play switch, main volume, |
|   | MIDI terminals (IN, OUT), sustain |
|   | line out (R/MONO, L) phones, DC IN |
| Power Requirement | DC 1OV (using AC adaptor) |
| Power Consumption | 7W (when the power is off: 3W) |
| Dimensions (W x H* x D) | 136.5cm x 11.5cm x 29.8cm |
|   | (53-3/4" x 4-1 7/32" x 1 1 -23/32") |
|   | *without music stand |
| Net Weight | 16.Okg (35.3 lbs.) |
| Included Accessories | AC adaptor, music stand, foot switch |
| Cabinet Color | millennium silver |