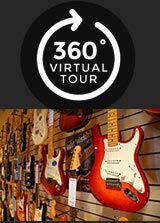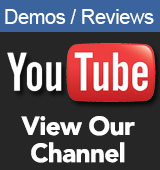 Opening Times
Monday - Saturday
9.00am - 5.30pm
No Late Nights
in August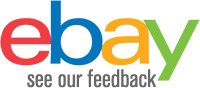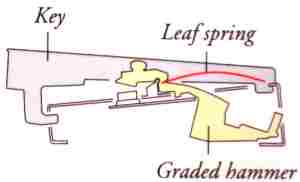 Technics PR903
This instrument is discontinued
Technics PR903 Digital Piano Page - Make sure you hear musical instruments before you buy, compare them ! Call, visit, or email us we
  New sounds, new key action, new elegant wood finishes. The most realistic, dynamic and convincing piano sound ever from Technics Technics DA-Dynamic Acoustics technology not only closely reproduces the sound of a full-sized concert grand piano for convincing classical performances, but also the grand piano sounds that are ideal for popular music.
 
  The new PR903 will astound you with amazingly real sound that's rich with emotion and detail, thanks to it's powerful new sound engine and new PCM sound source. The NX sound format ensures compatibility with future Technics products, GM and the new industry standard GM2.
 The natural Response Action provides tactile \"release\" in the middle of the keystroke that characterizes the grand piano keys
 Newly arranged rhythm pattern with 8 part accompaniment, Each rhythm pattern features 8 parts for rich, professional sounding accompaniments. It's like having a versatile backing band that can easily switch among a variety of styles from the latest popular hits to gospel songs, from Latin to country. The new PR903 features an 8-part composer for creating and editing you own accompaniment patterns. With the new PR903 you have all the tools for sounding as good as you know you can.
Specifications
88 note touch responsive natural response action
PCM sound generator
64 note polyphony
1,009 sounds, 33 drum kits, 2 digital drawbars 40 sound memories, 1 user drum kit.
Key split: G2,C3,C4 + free split
8 step sustain pedal ( half damper ), soft, sostenuto
Multi effect, chorus, reverb, brilliance, digital effect, solo. Right1, right2, left conductor
2 octave transpose
128 rhythms x 4 variation , intro/ending minor sequence, new chord modify system.
Controls: Main volume, apc sequencer volume, balance, mute, conductor, star/stop, fill in 1, fill in 2, intro & ending 1, intro & ending 2, count in , synchro start, tempo/program dial, tap tempo, fade in/out, split point, R1/R2 octave. Metronome
Auto play chord: Basic, advanced 1, advanced 2, pianist, on bass, left hold.
Chord finder: mode, root, type, inversion. 14 types of techni-chord
Sound arranger.
Music style arranger.
800 piano styles (genre/era/alphabetical)
One touch play
Panel memory: 8x3 banks, set, next bank, bank view.
Simple piano.
Piano performance pads: preset phrase 20 banks x 6 (with solo), user 3 banks x 6 (with solo) compile bank 2, control preset, stop, auto setting.
10 pianist songs with song book
16 track sequencer 10 songs, 40,000 notes, easy record, real-time record, step record, punch record, record &edit/copy & paste/range edit.
8 part composer: bass, accomp1-5, drums 1-2 , approx 13,000 notes, real-time record, step record.
GM, GM2 SMF with lyrics and NX sound compatibility
3.5 inch floppy disk drive.
2 x headphone socket, line out, aux in, MIDI(in/out/thru), computer, pedal in.
Microphone input with reverb and effect
240w output (120 x 2)
Dimensions (WxHxD) 140.9x108x62.9cm
Weight: 78.5 kg