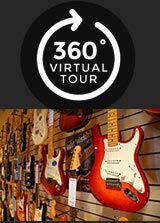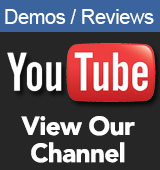 Opening Times
Mon / Fri / Sat
9.00am - 5.30pm


Tue / Wed / Thur
9.00am - 8.30pm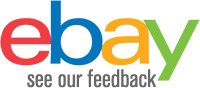 Contact Us
Sales

01772 722468

Email:

sales@achamilton.co.uk

Roland EM25
This instrument is discontinued
Roland EM25 Keyboard -A&C Hamilton preston lancs 01772 722468
What is Roland GS sound quality? Roland GS sound quality is a Roland extension of the industrys General MIDI standard. This standard is a good start, but Roland felt that it had its limitations, like offering only 128 sounds. This is why Roland created a higher standard for their synthesisers that are fully GM compatible. The Roland GS sound quality allows for more sounds, effects processing, and other synthesiser controls necessary to create high quality music with electronic instruments. MicroSoftTM, Apple ComputerTM, as well as other synthesiser manufacturers have adopted Rolonds GS standard. Numerous music software applications provide GS specific controls.

What does MIDI stand for and what is it? MIDI stands for Musical Instrument Digital Interface. This is the language used by electronic musical instruments to communicate with one another as well as peripheral devices. MIDI can be used for a wide range of musical applications, such as creating \"virtual orchestrations,\" automatic vocal harmonies or to print music in any key on your computer. You can compose music with a sequencer; back up or restore sounds in a synthesiser or even control sound and lighting consoles. MIDI data is not a sound, but rather digital information that can control, modify and trigger sounds in a synthesiser or other MIDI compatible device.

Like the EM-15, the EM-25 is a perfect place to start a voyage into the world of music. whether youre just getting started, working on your own arrangements, or getting a bond together, the EM-25 Creative Keyboard doesnt skimp on the professional features. There are 64 professionally programmed styles all with variations, Style morphing and Style Orchestrator functions to combine, create and edit styles, a 16-port GM2 and GS compatible sound engine, 226 genuine Roland sounds, and nine dynamic drum kits. Its completely redesigned interface is easy-to-understand with icons to view all your performance info at a glance. And thanks to the dedicated piano, organ, arranger and drum buttons, you can set-up an entire performance just by hitting the buttons or using the EM-25s built-in floppy drive to load commercially available Standard MIDI File (SMF) disks and quickly save performance settings. Now, thats impressive!
Specifications Roland EM25
| | |
| --- | --- |
| keys | 61 |
| touch sensitivity | Yes |
| sound generation | GM/GS -1MBWave ROM |
| total sounds | 226 + 9 Drum Sets |
| multitimbral parts | i6 |
| lcd display | Yes, backlit |
| styles | 64 + variations |
| layer | Yes (2 sounds) |
| modes | Arranger/M.Drums/Piano/Organ |
| style morphing | Yes |
| style orchestrator | Yes |
| melody intelligence | Yes |
| one touch | 4 per Style |
| user programs | 8 |
| split | Yes |
| transpose | Yes |
| effects | Chorus/reverb (8) |
| SMF recorder | 2 tracks/real time |
|   | internal songs |
| balance | 2 zones (accomp/keyboard) |
| master volume | Yes |
| metronome | Yes |
| musical games | 2 types + chord finder |
| disk drive | 3,5\" FDD |
| Style disk | Yes (loadable from RAM) |
| Real time load from FDD | Yes |
| Style, song SMF, user prog. | Yes |
| connectors | MIDI IN/OUT, sustain,Headphones(2) |
| rated output | 3 + 3 W [RMS] |
| power supply | ACN-adapter |
| size | 960 x 380 x 128 mm |
| weight | 6 kg |