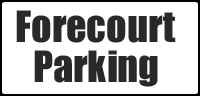 Opening Times
Mon - Sat
9.00am - 5.30pm


Sundays
Closed


31st Dec
9.00am - 4.00pm


1st Jan
Closed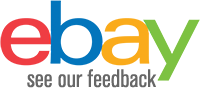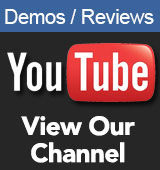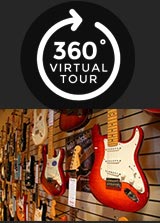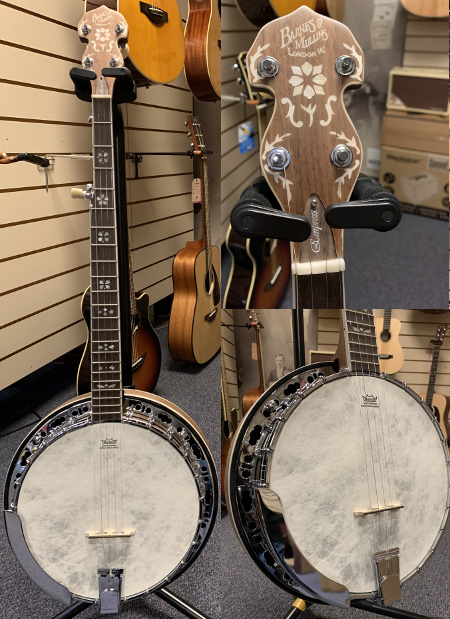 Barnes & Mullins BJ500BW 5 String G Banjo - Empress Model Ex-Demo
Barnes and Mullins BJ500BW 5 String G Banjo - Empress Model Ex-Demo
As Ex-Demo this Banjo may have very slight marks or signs of use but nothing which effects the sound or playability of the instrument
The Empress BJ500BW) offers a walnut neck, walnut resonator, stained maple rim and Remo Vellum head.
Building upon the long heritage of Barnes & Mullins original banjos and mandolins - dating back to the late 1800s - the current crop of B&M instruments offer superb playability and an unmistakable visual appeal.
An excellent 5 String Banjo, the BJ500 is perfect for fingerpicking and clawhammer style playing, with excellent quality machine heads for tuning stability and 24 frets.
Barnes and Mullins BJ500BW 5 String G Banjo - Empress Model Specification
5 String Banjo
Walnut Neck
Burl Walnut Resonator
Rosewood Fingerboard
Walnut Plywood Rim
Brackets: 24 Pcs
Flange: Flat
Chrome Hardware
Remo Vellum Real Drum Head
Tone Ring: Rolled Brass