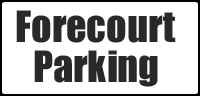 Opening Times
Mon - Sat
9.00am - 5.30pm


Sundays
Closed


2nd/ 3rd June
Closed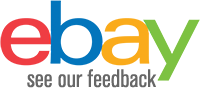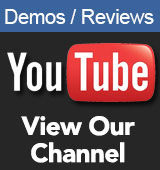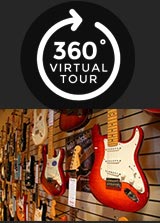 New Releases
Privacy Policy Updated 25/2/2021
A&C Hamilton Ltd respects your privacy. Below are details of how we use your data, our reasons for collecting it, what information we collect and how to contact us regarding your data.
We use your personal information to run our business. We may use it in the following ways
to reply to queries you may have.
to carry out our obligations arising from any contract between you and us.
To provide you with information about new instrument releases, promotions, events and offers that we have from time to time.
to obtain feedback from you.
Our legal basis for collecting and processing your personal information is generally that we either have your explicit consent, that we require this information in order to perform a contract with you or that we have a legitimate business interest to do so.
What information do we collect
Name, address, postcode, telephone numbers, email address, delivery addresses.
We do not store credit card information electronically.
We do not sell your information
If you visit our retail premises your image may be recorded and stored for a short time in our CCTV system for security purposes only.
What information do we share.
In house between staff so we can fulfill orders and service requests.
Our couriers so we can ship goods to yourself (please see privacy policy of UPS, APC and Royal Mail)
Server management and data storage providers that host our secure website and secure business website software.
With payment service providers. ( See Privacy Policy of Barclaycard and Paypal)
If finance is taken , then with our finance providers (See privacy policy of V12 and Omni Capital)
Our direct mail marketing company who hold the shared information for a week before deletion (See privacy policy of Docmail)
Email Service providers to send relevant marketing emails ( See Mailchimps Privacy policy).
With Trustpilot for reviews ( See Trustpilots Privacy Policy)
Any of our business partners mentioned above may have a legitimate business need to store your personal information for a period of time. We recommend that you review their privacy policies, where requested we will assist in accessing copies of any third party Privacy Policy. Please contact our Data Protection Officer for further information.
How long do we store information.
We store information securely as long as is required to meet our lawful business requirements, our legitimate business interests, warranty claims, enquiry handling and order completion.
Your rights under Data Protection Law
Under Data Protection Legislation you have the following rights in certain circumstances as an individual:
The right to be informed - you have the right to be informed about the collection and use of your personal data, the purpose of processing your data, the retention of your data and who it may be shared with. This is the purpose of this privacy policy.
The right of access - you have the right to be told what personal data we hold about you on our database and how we process that data. You also have the right to be provided with a copy of all personal data we hold (in a format and time frame that is reasonable to request, not exceeding 1 month), we will not charge for providing this information.
The right to request rectification - you have the right to request to have any inaccurate personal data rectified or completed if incomplete.
The right to request erasure - you have the right to request to have personal data erased, also known as the 'right to be forgotten'. Where appropriate requests have been made, deletion of personal data will be processed within 1 month.
The right to request to restrict processing - you have the right to request restriction or suppression of you personal data although this only applies in certain circumstances.
The right to request data portability if data you have provided is processed using automated means - you have the right to obtain and reuse the personal data we hold for your own purposes across different services.
This would generally involve a copy or transfer of the personal data we hold in an electronic format from one IT environment to another.
The right to object - you have the right to object to processing based on legitimate interests or the performance of a task in the public interest/exercise of official authority (including profiling), direct marketing (including profiling) and processing for purposes of scientific/historical research and statistics.
Rights related to automated decision making including profiling.
For further information on your Individual rights please visit the Information Commission's Office website - https://ico.org.uk/for-organisations/guide-to-data-protection/principle-6-rights/
Please contact the A&C Hamilton Data Protection Officer to make a request under the Data Protection Act or EU data protection regulation or if you have any questions about your personal information:
by post;
Data Protection Officer
A&C Hamilton Ltd
946-950 Blackpool Rd
Lea
Preston
PR2 1XN
by email
alan@achamilton.co.uk
In the event that you are not satisfied with the response from the A&C Hamilton Ltd Data Protection Officer you may contact the Information Commissioner directly - https://ico.org.uk/global/contact-us/
Use of your Personal Information
1. When you register and use this site: You will be asked to provide certain information such as your contact details. We will store this data and hold it on computers or otherwise. We will use this data to fulfil our agreement with you. Some of our services will require further details.
2. We may use information that you provide or that is obtained by us:
(a) To register you with our web site and to administer our web site services;
(b) for assessment and analysis (e.g. market, customer and product analysis) to enable us to review, develop and improve the services which we offer and to enable us to provide you and other customers with relevant information through our marketing programme. We may use your information to make decisions about you using computerised technology, for example automatically selecting products or services which we think will interest you from the information we have. We may keep you informed of such products and services (including special offers, discounts, offers, competitions and so on by any of the following methods:
email
telephone
post
or otherwise (including products and services of other companies and organisations) which we consider may be of interest to you. If you do not wish A&C Hamilton Musical Instruments to receive information of such products and services, please do not tick the opt-in box provided when registering on this website.
(c) To administer any prize draws or competitions you may enter.
Fraud Prevention
4.In order to protect our customers and us from fraud and theft, we may pass on information that we obtain from making identity checks and other information in our customer records, including how you conduct your account, to other Group companies, other retailers and to financial and other organisations (including law enforcement agencies) involved in fraud prevention and detection, to use in the same way.
Disclosure of Your Information
5.We may give information about you to the following, who may use it for the same purposes as set out above:
(b) to employees and agents of the Group to administer any accounts, products and services provided to you by the Group now or in the future;
(d) to other organisations for the administration of prize draws or competitions.
(e) to anyone to whom we transfer or may transfer our rights and duties under our agreement with you;
(f) if we have a duty to do so or if the law allows us to do so.
Cookies
6. New technologies are emerging on the Internet that help us to deliver customised visitor experiences. In particular, there is a technology called "cookies" which may be used by us to provide you with, for example, customised information from our web site. A cookie is an element of data that a web site can send to your browser, which may then store it on your system. Cookies allow us to understand who has seen which pages and advertisements, to determine how frequently particular pages are visited and to determine the most popular areas of our web site. Depending on the type of cookie we use, cookies also allow us to make our web site more user friendly, for example, permanent cookies allow us to save your password so that you do not have to re-enter it every time you visit our web site. If you wish, you can usually adjust your browser so that your computer does not accept cookies. If you do this, you will still be able to browse around the site but the functions that allow you to add items to your cart, set up a new account or access an existing account will not be available. Alternatively you can adjust your browser to tell you when a website tries to put a cookie on your computer. How you adjust your browser to stop it accepting cookies or to notify you of them, will depend on the type of internet browser programme your computer uses. If your computer uses Microsoft Internet Explorer or Netscape Navigator, you will need to follow these instructions after clicking onto this link www.allaboutcookies.org (A&C Hamilton Musical Instruments is not responsible for the content of external websites. This link will open a new window.) Go to the heading "Manage Cookies". Click onto the option you prefer, either stopping cookies being installed, or notifying you of them. From the list provided, click onto the programme which your computer uses. If this is not shown on the list, click on the "help" heading on the bar at the top of this page, search for information on "cookies" - an explanation of how to delete cookies will appear, then follow these instructions.
7. Please remember, cookies do not contain confidential information such as your home address, telephone number or credit card details. We do not exchange cookies with any third party websites or external data suppliers. We do not store credit card details nor do we share customer details with any 3rd parties.
8. Your browser also generates other information, including which language the site is displayed in, and your Internet Protocol address ("IP address"). An IP address is a set of numbers which is assigned to your computer during a browsing session whenever you log on to the Internet via your internet service provider or your network (if you access the Internet from, for example, a computer at work). Your IP address is automatically logged by our servers and used to collect traffic data about visitors to our web sites. We do not use your IP address to identify you personally.
9. We only keep cookies for the duration of your visit to our website.
Security
10. We endeavour to take all reasonable steps to protect your personal information. However, we cannot guarantee the security of any data you disclose on-line. You accept the inherent security risks of providing information and dealing on-line over the Internet and will not hold us responsible for any breach of security unless this is due to our negligence or wilful default.
11. For further information about the steps we take to protect your information and make online shopping as secure as possible, please see information on Secure online shopping.
General
12. You have the right to see personal data (as defined in the Data Protection Act) that we keep about you, upon receipt of a written request and payment of a fee. If you are concerned that any of the information we hold on you is incorrect please contact us (see details below).
13. Please be aware that our site may link to other web sites which may be accessed through our site. We are not responsible for the data policies or procedures or the content of these linked web sites.
How can I get my name removed for the A&C Hamilton Musical Instruments mailing list?
If you want to be removed from our mailing list, please send an email to Customer Services with the word "remove" in the subject line and the email address that you wish to be removed within the email. Please note that it may take up to 28 days to action your request. In addition, each electronic mailing we send you will contain details of how you can un-subscribe.
How do I change any details stored on A&C Hamilton Musical Instruments?
To change any of your registered details on A&C Hamilton Musical Instruments, click on "log in" and enter your login name and password. Once logged in you can choose to update your profile and then change any of the details shown. Once this is done, click ''update my details''.