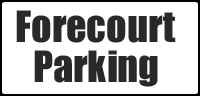 Opening Times
Mon - Sat
9.00am - 5.30pm


Sundays
Closed


2nd/ 3rd June
Closed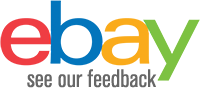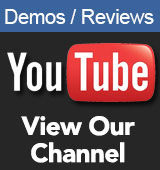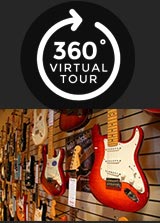 New Releases
Returns/ Refunds Policy
Mail Order
Provided you keep the goods in 'as new' condition with all packaging complete and in good order. You are entitled to withdraw from your purchase contract without stating any cause within 14 days of delivery. You will be responsible for the cost and safe return of the goods. We always advise that you insure the goods with the carriers and it is your responsibility to ensure this is done. Some items may not be covered under this returns clause due to issues of copyright law as stated below.
Some items may be supplied with software, media goods and other products which are licensed by copyright laws. Where these goods have been opened we are unable to offer a refund on the original product with which they were supplied.
If you are wishing to return large items that may require a 2 man team to lift or is assembled and cannot easily be disassembled, this could cost you a substantial amount to send back to us.
Where a refund is to be made by us due to the accepted cancellation or return of a product, we will be able refund the agreed amount after inspection of the returned goods. We will aim to refund the customer on the same day the goods arrive and get inspected. Even though refunds may be processed by ourselves on the same day of arrival of the product, the banking mechanisms may delay the refund payment by anything up to 1 week. This delay is beyond our control.
We will reimburse you (the customer) all payments received by you including the costs of the initial transport. This does not apply to goods taken in part-exchange, you (the customer) will be responsible for these charges.
Some instruments and equipment may be registered as part of a manufacturer promotion or warranty registration. Where these goods have been registered by the customer during the return or cancellation time period we will be unable to accept return of the goods. This will not affect your right to return the goods if the goods become faulty of their own accord.
In-store Purchases
when purchasing goods in-store you will have a 14 day period from the date of purchase to request a return. In-Store purchases do not have the same automatic refund policy as mail order purchases so we will look in to each case individually and request that you contact us directly to discuss the situation. We want to make shopping with us as pleasant and simple as possible.
Faulty Goods Under Warranty
Where goods become faulty during the first month period those goods will normally be entitled to replacement. We would first discuss the issue over the phone and run through some testing procedures to decide whether the goods are faulty before we proceed.
Where goods have been purchased mail order, and are classed as portable, it is important you keep the box and packaging in good condition in order to have the goods returned. Such goods will be collected and inspected by ourselves before appropriate action is decided on. We will communicate the outcome of all such returns directly with you, the customer.
Where goods are purchased mail order and are not classed as portable or too large for standard transportation, these goods would normally be inspected by an appropriate engineer for on site repair.
Goods over the 1 month period of age are entitled to inspection and repair and customers must contact us to discuss the problem so we can decide upon the best way to proceed with the issue. In many cases the goods will be returned to us so the manufacture can then repair the goods under their own warranty agreement.
Returns Procedure
Mail Order
Please contact us directly on 01772 722468 to discuss faulty products. Should the product return be because you have changed your mind or no longer require the instrument and it falls within all our returns policies, then you must contact us in writing by e-mail or letter within the 14 day period. You may also call us to discuss the procedure of starting a return on 01772 722468.
Once we have received a request for return we will look into each individual case and make sure everything is looked at and dealt with as quickly as possible. We will reply via email or phone to discuss the next stage for the return on a case by case basis.
Contact Details
Should you wish to send an email or contact us then you may do so by sending an e-mail to: sales@achamilton.co.uk or by calling us on 01772 722468.
Address Details
A&C Hamilton 946-950 Blackpool Rd
Lea
Preston
PR2 1XN