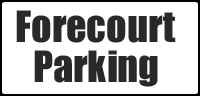 Opening Times
Mon - Sat
9.00am - 5.30pm


Sundays
Closed


2nd/ 3rd June
Closed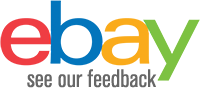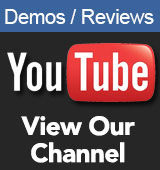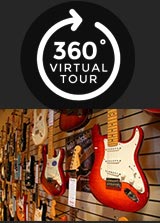 New Releases
Terms & Conditions
Instruments2Go.co.uk and A&C Hamilton Musical Instruments are trading names of A&C Hamilton Ltd
A&C Hamilton has been established as a company since 1982 and has 1 shop in the UK. We have a dedicated UK Sales Mail Order Department
Our UK Sales Office is open from 10am to 5.30pm Monday to Friday on We will gladly call you back if you wish. We promise to acknowledge all complaints within 5 working days and provide a likely time-scale for resolving the dispute and keep you informed about progress.
Our Contact details:
Head Office: A&C Hamilton Ltd 946-950 Blackpool Rd Lea Preston
Tel: 01772 722468
email: alan@achamilton.co.uk
Making A Purchase
Making a purchase could not be easier. Just browse our Catalog, and click on any items that you wish to buy and put them into the shopping cart. After you have finished your selection, click on "Order" and you will be asked for a few details that we need to be able to satisfy the order.
Back Orders
If your item is not in stock, we will back order for you. You will always be emailed with the option to cancel your order if you would rather not wait.
Credit Card Security
All credit card numbers are encrypted in the software when the order is placed using 128 bit encryption. A&C Hamilton Ltd do not see the actual credit card information. We do not store credit card details nor do we share customer details with any 3rd parties
Tax Charges
For orders made from the UK or the European Union, 20% VAT is added. Please note that all website prices include VAT.
Guarantee
All New & Ex-Demo goods are supplied with a full 12 months Warranty from us. In addition, certain manufacturers also offer additional extended warranties. All 2nd Hand goods are covered by a minimum 3 month Warranty.
If within the first 1 month of a new purchase, the product should fail for any reason, we will replace it with a brand new one, carriage paid. Ex-Demo equipment and 2nd hand equipment is not covered by this policy.
In the case of goods that fail after 1 months or ex-demo & 2nd Hand goods that fail within the warranty period we ask that you return the goods to us by an insured method. We will repair them free of charge and return them to you by an insured delivery method. Before returning any equipment you must contact our Sales Office for a Returns Number.
All New & Ex-Demo goods are supplied with a full 12 months Warranty from us. In addition, certain manufacturers also offer additional extended warranties. All 2nd Hand goods are covered by a 3 month Warranty.

TERMS AND CONDITIONS OF SALE
By confirming your order you accept the following Terms and Conditions:

1. Our prices are subject to change - Promotional terms only apply in the period stated for the promotion. Charges for delivery are not included in the stated product price - see Delivery for details of applicable charges. Delivery can only be made to addresses in the UK mainland.
2. Whilst A&C Hamilton Musical Instruments will try to ensure that prices and specifications on the website are accurate, we are not responsible for errors that may occur. If we discover any errors in the price or specification of goods we will notify you as soon as possible and give you the option to resubmit your order at the correct price or cancel the order. The price of all goods and services advertised are inclusive of any applicable taxes including VAT.
3. All goods and services are subject to availability. Where a person attempts to buy goods where any minimum age limits apply, the contract will be deemed void where that individual is below those limits.
4. Any goods, services or information displayed on this website should not be regarded as an offer, invitation, solicitation, advice or recommendation to buy an product or services on the website.
5. Any e-mail or other electronic acknowledgement by us of receipt of an order placed by you does not constitute legal acceptance by A&C Hamilton Musical Instruments of your order. Acceptance of your order, and the completion of the contract between you and A&C Hamilton Musical Instruments, will take place on despatch to you of the products ordered, unless we have notified you that we do not accept your order or you have cancelled it.
6. When processing your order, the information provided will be subject to credit and fraud prevention checks. This will be carried out by payment service provider being used at the time. We reserve the right to call you by telephone before we despatch goods
7. A&C Hamilton Musical Instruments liability for any injury (other than death or personal injury), damage or loss, in particular consequential loss, arising from the use of any goods purchased via this website, or from the transaction itself, are hereby excluded. Any injury, damage or loss arising directly from the negligence of A&C Hamilton Musical Instruments or any of its agents will be limited to a refund of the value of the goods purchased, together with any delivery charges paid..
8. English law applies to this contract.
Returns And Cancellations (Mail Order)
1. Provided you keep the goods in 'as new' condition with all packaging complete and in good order. You are entitled to withdraw from your purchase contract without stating any cause within 14 days of delivery. You must communicate such withdrawal in writing or email (not telephone) to us within that 14 day period. You will be responsible for the cost and safe return of the goods, we always advise that you insure the goods with the carriers and it is your responsibility to ensure this is done. Some items may not be covered under this returns clause due to issues of copyright law as stated in clause 2.

Large items that may require a 2 man team to lift or is assembled and cannot easily be disassembled could cost up to £250 (inc VAT) to send back to us.

1.2 Where a refund is to be made by us due to the accepted cancellation or return of a product, we will be able refund the agreed amount after inspection of the returned goods. We will aim to refund the customer on the same day the goods arrive and get inspected. Even though refunds may be processed by ourselves on the same day of arrival of the product, the banking mechanisms may delay the refund payment by anything up to 1 week. This delay is beyond our control.

We will reimburse you (the customer) all payments received by you including the costs of the initial transport. This does not apply to goods taken in part-exchange, you (the customer) will be responsible for these charges.

2. Some items may be supplied with software, media goods and other products which are licensed by copyright laws. Where these goods have been opened we are unable to offer a refund on the original product with which they were supplied.

2.1 Some instruments and equipment may be registered as part of a manufacturer promotion or warranty registration. Where these goods have been registered by the customer during the return or cancellation time period we will be unable to accept return of the goods. This will not affect your right to return the goods if the goods become faulty of their own accord.

3. No warranties or representations are made about any goods other than as expressly contained in this Website. To the extent permissible by law all implied terms, whether by statute or otherwise, are excluded.

Delivery of Goods
Where heavier or more valuable goods are ordered for courier delivery they will be despatched via UPS or a dedicated courier service . We will aim to deliver goods ordered by the customer on a next day, 24hr basis. Delays may sometimes be incurred as a result of:
Busy periods
Delays via couriers
Orders being placed late in the day
Out of stock goods which require specially ordering
large items that require specialist delivery
Non-mainland UK areas or far reach areas i,e, shetlands, Ireland etc.
If we do not get goods out for next day delivery they will be issued the next day again on a next day delivery basis. We can only apologise if the courier fails to do their part but if any problems do arise then we encourage all customers to call us directly on 01772 722516 to resolve any issues as soon as is possible.
Cookies / Tracking
Cookies are pieces of data stored on your computer which our website uses to help provide a better user experience. We use cookie technology on our site. No personal information is collected by the cookies; they simply allow you to have a smooth shopping experience by allowing us to store your cart information. We recommend that you allow websites to set cookies. We cannot guarantee that you will be able to navigate our website if you disallow cookies. Below, we have listed the types of cookies we use and how we use them.
Shopping cart: When you add multiple items to your cart, a cookie is used to remember all the items that are in your cart. This cookie is stored for a short period of time in case you wish to create a basket, and check out later that day.
Customer login: When you log in to our website, we set a cookie that keeps you logged and means you can check out from our website without having to enter your password more than once. This cookie is also short term
Payment providers: If you wish to pay using Paypal or Instant Finance, cookies are required to retain your order details when you leave the website to process your payment on Paypal or our Instant Finance provider.
Analytics: We use a service called Google analytics to assess the use of our website, for example we track the number of visitors to the pages on our website. We use this information to improve our customer experience by, for example, ensuring that people get to the pages they want to see as quickly as possible. This cookie stores no personal information about you and your personal browsing activity cannot be monitored. Analytics cookies can be stored for up to around 30 days. This allows us to see how many users have returned to the site after an initial visit.
Facebook modules: The embedded Facebook comments and Facebook Like buttons use cookies, set by Facebook, to determine whether you are currently logged in to Facebook or not. These cookies are not used to collect data. We do not have access to this cookie data. Both of these services are hosted by Facebook on facebook.com.