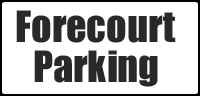 Opening Times
Mon - Sat
9.00am - 5.30pm


Sundays
Closed


2nd/ 3rd June
Closed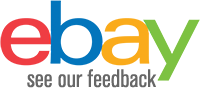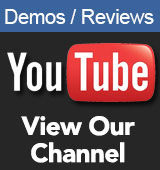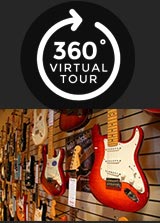 New Releases
Cookie Policy
(Updated 29th Jan 2021)
What are Cookies?
We use the term cookie to describe cookies and similar technologies such as tags and local storage. Cookies are small data files that websites place on your computer, laptop or mobile device.
At A&C Hamilton we use cookies to remember what you have in your basket, and to remember your preferences when you return to our site. To order products on achamilton.co.uk, you will need to have cookies enabled. If you don't enable cookies, you'll still be able to access the website and search products. The majority of web browsers have cookies enabled by default, but you can changed that. See Managing Cookies for help to disable them should you need to.
Our use of Cookies
We use Cookies for the following purposes:
To improve your experience, for example we use Cookies to remember the products you've put in your basket.
To improve our service by understanding what works well and what doesn't.
To deliver relevant online advertising to you.
To enable us to collect information about how you and other people use our websites.
What Cookies do we use?
We use the following Cookies:
Strictly necessary Cookies
These are Cookies that are required for the operation of our website. These Cookies are added for ensuring the integrity of our website. For example, they help support navigation, remember your preferences, search filters you have previously used.
Performance Cookies or Analytical Cookies
These are Cookies that allow us to improve the way our website works. They allow us to count the number of visitors and to see how visitors are interacting with our website when they are using it. For example, this helps us ensure that users are finding the products they are looking for easily. This data is anonymised and aggregated and we cannot identify you as an individual.
Functionality Cookies
These Cookies allow us to recognise you when you return to our website.
Third Party Cookies
When you visit achamilton.co.uk you may see cookies that aren't related to achamilton.co.uk.
Some of our pages display embedded content, for example from YouTube and you may be sent cookies from these websites. We have no control over the setting of these cookies, so please visit the third-party websites for more information about their cookie policy and how to manage them.
We use Tawke and Trustpilot to improve the communication on our site. Trustpilot show reviews of how we are doing and Tawke is the chat facility.
Managing Cookies
You can stop Cookies being used on your device by changing your browser settings. Please visit www.aboutcookies.org.uk/managing-cookies find out how. Please note, if you use your browser settings to block Cookies you may not be able to access all or parts of our site.