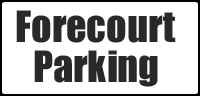 Opening Times
Mon - Sat
9.00am - 5.30pm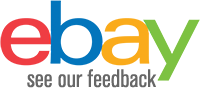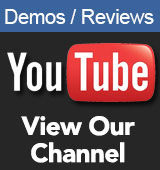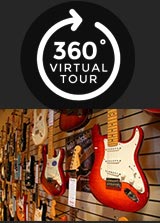 **We are fully open - Online and Instore**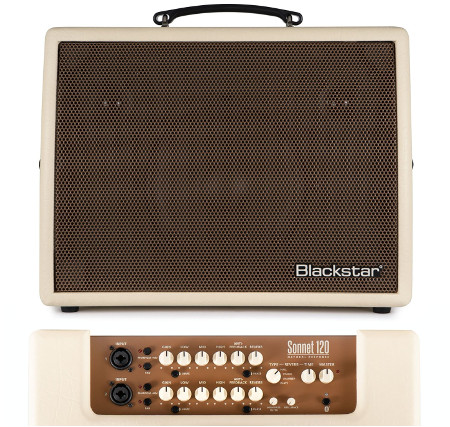 Blackstar Sonnet 120 Blonde Acoustic Guitar Amplifier
£449.00 RRP £499.00
1 In Stock

Pay Monthly
Deposit From £44.90
9 Months 0% APR - £44.91 P/M
12 Months 9.9% APR - £35.42 P/M
24 Months 9.9% APR - £18.54 P/M
36 Months 9.9% APR - £12.94 P/M
Blackstar Sonnet 120 Blonde Acoustic Guitar Amplifier
Main Features:
Natural un-compressed tone
4 Simultaneous inputs
Vocal input (Perfect for solo artists or dues)
Bluetooth Connectivity
Compact & Portable
True Acoustic Tone
The Blackstar Sonnet 120 has been designed from the ground up by Blackstar to create an Acoustic amplifier that doesn't colour or change your tone but amplifies your existing raw sound. Used by Jon Gomm who has this to say about the Sonnet 120 "EVERY OTHER AMP CHANGES ME, SQUASHES ME, CONFINES ME, THEY JUST CAN'T COPE. I'D GIVEN UP ON ACOUSTIC AMPS, UNTIL I HEARD THE SONNET." The 120 model also comes with dual bass ports which allow for extended bass and fine tuning of the low-end frequencies.
Packed full of features
The Sonnet 120 comes with everything you could possibly need out of a modern acoustic amplifier, starting with 4 inputs which can be used simultaneously. You have 2 XLR/Line inputs which can be used for guitars or microphones, they have independent 3-Band EQ's, reverb controls, Anti-feedback control, as well as shape and phase switches. Along side these inputs you have an AUX input as well as bluetooth connectivity for your songs or backing tracks. The Sonnet 120 also comes with high quality outputs in the for of a MIX DI XLR output as well as independent XLR outputs for both channel 1 and channel 2. Also on each channel you have independent effects loops allowing for additional independent effects for either 2 guitars or guitar and vocals. Another massive benefit for having the Sonnet 120 at home is the built in USB interface which allows for low-latency recording.
Perfect for any situation
As well as all the technical features built into the amp a lot of work has gone into the design of the cabinet to make it as flexible yet compact and lightweight as possible. For use on the floor you have a built-in tilt stand to allow for better projection. As well as this the amp has the ability to be mounted to a speaker stand using the SA-2 Stand adapter (Sold Separately). All of this comes packed neatly into a compact amp design weighing in at only 11.5Kg making it easily portable.
Blackstar Sonnet 120 Blonde Acoustic Guitar Amplifier Specifications
Power: 120 Watts
Weight (kg): 11.5
Dimensions (mm): 417mm (W) x 352mm (H) x 296mm (D)
Footswitch (not supplied): FS-17 latching footswitch
Speakers: 2 x Custom Designed Tweeters, 1 x Custom Designed 8" Speaker (Natural 120 - 4ohms)

Channel 1

1/4" Input Impedance: >10m Ohm (Bootstrapped Input)
XLR Input Impedance: 600Ohm (Balanced)
Shape: + 3dB @ 120Hz, - 7dB @ 1kHz, + 3dB @ 10kHz
Low: +/- 10dB @ 80Hz, Q=0.9
Mid: +/- 10dB @ 700Hz, Q=1
High: +/- 10dB @ 10kHz, Q=0.6
Anti-Feedback Notch: Variable, 20Hz - 320Hz

Channel 2

1/4" Input Impedance: >10m Ohm (Bootstrapped Input)
XLR Input Impedance: 600Ohm (Balanced)
Shape: + 3dB @ 120Hz, - 7dB @ 1kHz, + 3dB @ 10kHz
Low: +/- 10dB @ 80Hz, Q=0.9
Mid: +/- 10dB @ 700Hz, Q=1
High: +/- 10dB @ 10kHz, Q=0.6
Anti-Feedback Notch: Variable, 20Hz - 320Hz

Global

High Pass filter: -6dB @ 27Hz (min) - 175Hz (max)
Brilliance: +/- 6dB @ 16kHz
Line In: Mini Jack TRS, 5kOhms
D.I. Outputs: 3x Balanced XLR, low output impedance