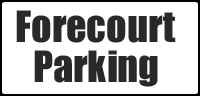 Opening Times
Mon - Sat
9.00am - 5.30pm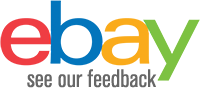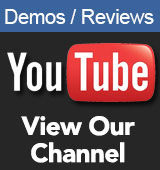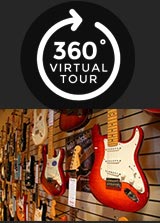 **We are fully open - Online and Instore**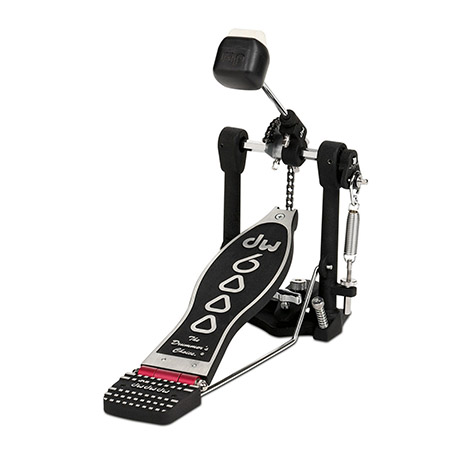 DW 6000 Single Bass Drum Pedal AX
£149.00 RRP £179
Out of Stock
Available to Order Estimated delivery Call 01772 722468
DW 6000 SERIES PEDALS - 6000 SINGLE BASS DRUM PEDAL
With sleek, retro styling and modern features, 6000 Series hardware is the perfect compliment to any Jazz, Classics or even rock set-up. Some of today's most notable players swear by 6000 hardware because it's lightweight yet tough enough for touring.
For a matching set with other 6000 series hardware, choose the 6000 Series line of bass drum pedals. Modeled after the very first DW pedals ever produced in the early 70's and available in three drive systems, 6000 Series pedals feature a lightweight radius rod and single chain for a light, subtle feel.
These pedals are based on our original 5000 radius rod design and are available in three drive systems, our popular Accelerator eccentric cam, a more powerful Turbo cam and Nylon strap model. Each perfectly compliments the retro-styled complete line of 6000 hardware.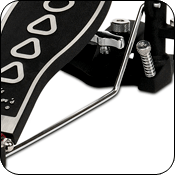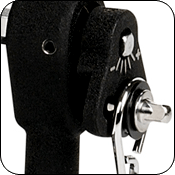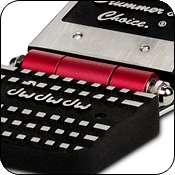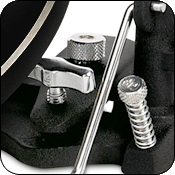 6000 Pedals feature a Radius Rod Base.
Like the 5000, 6000 pedals feature a Bearing Spring Rocker Assembly.
DW's patented Delta Ball-Bearing Hinge is a state-of-the-art lightweight aluminum design that incorporates ball bearings at both sides.
The Dual Adjustable Toe Clamp ensures the pedal and drum stay connected.
DW 6000 Series Bass Drum Pedal Features