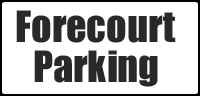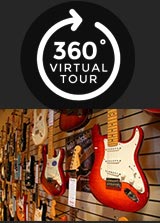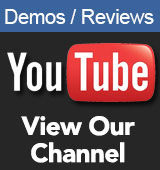 Opening Times
Mon - Sat
9.00am - 5.30pm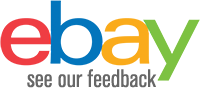 Contact Us
Sales

01772 722468

Email:

sales@achamilton.co.uk
Same Range
**We Are Fully Open - Instore and Mail Order**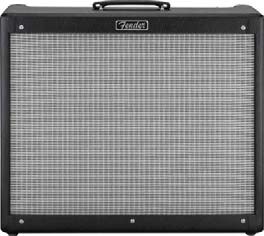 Fender Hot Rod Deville III 212 Guitar Amp - Ex Demo
£769.00 RRP £999
Out of Stock
Available to Order Estimated delivery Call 01772 722468

Pay Monthly
Deposit From £76.90
12 Months 19.9% APR - £63.54 P/M
24 Months 19.9% APR - £34.64 P/M
36 Months 19.9% APR - £25.12 P/M
EX DEMO - The amplifier has been on display in store, still in as new condition
The Hot Rod DeVille 212 III is a 60 Watt combo with the classic 2 x 12 speaker configuration borrowed from the legendary Twin Reverb amp, the bottom end headroom characteristic of 6L6 tubes, and a versatile all-12AX7 tube pre-amp. In all the Fender Hot Rod Deville features amazing clean and overdrive tones, luscious Fender spring reverb, effects loop, and more! With 3 channels to choose from you can achieve anything from Fenders Glassy cleans to breath taking distortion. As well as the 3 channels it also has a bright option on the clean channel to give you an extra option and making the amp even more versatile.
The Amp is used for a massive variety of genres and this is shown by the artists who use them which include:
Biffy Clyro
Twin Atlantic
Cage the Elephant
The Strokes
Feeder
Ect...
The amp itself is designed by Fender to be simple and Pure tone focused, this is because it is used by so many guitarists of all different styles as a starting point for finding their own tone. It takes pedals or effects you might have very well and even has the benefit of an fx loop for all your modulations and delay.
Tone
The Fender Hot Rod DeVille 212 III has a variety of tonal options, first of all you have the clean channel with a brightness switch this allows you too have two types of clean tone without changing the EQ. Without the brightness switch engaged you get the same classic Fender warm tone you normally hear, but with the Bright switch engaged you hear the Higher and Hi-Mid Frequencies Stand out a lot more, this is great especially if you playing in a band and you need that extra push to cut through the mix.
On the Drive channel you can see the Tubes starting to take affect and as you push them you get that fantastic classic Blues breakup which fender amps are famous for. Also on this channel by cranking up the gain you can achieve fantastic rock rhythm tones.
Finally on the third channel you can go from the blues sound which you get on the normal gain channel, but when you crank the gain knob up you can get screaming hard rock lead tones which if you were to add an overdrive pedal too could handle anything from the blues to heavy metal/rock music.
The amp comes with a Fender cover and a 2 button/3 function footswitch
The Fender Hot Rod Deville III 212 Guitar Amp Features:
Controls:Presence, Reverb, Master Volume, Middle, Bass, Treble, Drive Select Switch, Drive Volume, Bright Switch
Voltage:60 Watts
Effects Loop:1/4" - (Preamp Out, Power Amp In)
Inputs:Two - (1/4", Input 2 is at -6dB
Speaker Jack:Two 1/4" Parallel (Internal and External)
Channels:Three - Selectable (Normal, Drive and More Drive)
Depth:10.75" (27.3 cm)
Width:24.25" (61.59 cm)
Height:21" (53.34 cm)
Weight:53.5 lbs. (24.26 kg)
Effects:Reverb
Speakers:Two - 12" Celestion G12P-80
Impedance:2 or 4 ohms
Pre-Amp Tubes:Groove Tubes - (3 x 12AX7)
Power Tubes:Groove Tubes - (2 x 6L6)