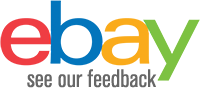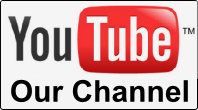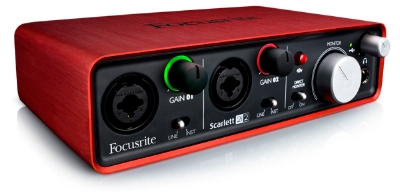 Focusrite Scarlett 2i2 Audio Interface
£99.00 RRP £131.00
3 In Stock
The Scarlett 2i2 is a portable and versatile USB2.0 Audio interface for Mac and PC. Its great design oozes quality, robustness and sleek looks at an affordable price
The Focusrite Scarlett 2i2 USB audio interface is designed for high quality sound at a budget price. Despite its compact and portable size, the 2i2 manages to pack in 2 award winning mic pre-amps, USB2.0 connectivity and an anodised red aluminium body for reliable, high quality audio recording when and where you need it.
Key Features:
2 Award winning mic pre-amps
Halo LED signal level indicators for optimum level input
independent gain controls per channel
Direct Monitor switch for zero latency monitoring
Front panel headphone output with independent volume
Hard, red anodised aluminium outer case is incredibly durable
Comes complete with Ableton Live Lite and Focusrite Scarlett Plugin Suite
Also Ships with RED 2 and RED 3 plugins worth £229!
Two Award Winning Mic Pre-Amps
Get premium input quality from the Scarlett 2i2s two award winning microphone preamplifiers. These inputs provide an exceptionally clean signal path for mic, instrument or line-level sources and are capable of supplying phantom power to condenser mics. Focusrites high quality digital converters capture pristine-quality audio for professional sounding results.
Both input sockets are of the TRS Combo type which means both XLR and balanced jack connectors can be used. Both inputs also have a line/ inst switch which boosts the input gain depending on the type of input selected. The Scarlett 2i2 really offers a huge array of input versatility in a very compact cabinet design making it ideal for transportation and use out of the normal home studio environment.
Halo Signal Level Indicators
The Scarlett 2i2 makes sure your input signal levels are at their optimum to get the very best from your recordings. The halo signal indicators surround the input gains and change colour depending on the input signal level. they glow green when an input signal is detected and turn red if clipping occurs.
Scarlett 2i2 - Plugging In
The Scarlett 2i2 has a whole range of connectivity for a compact frame. As well as the 2 award winning mic-pre-amp inputs, there is also rear mounted quarter-inch TRS jack outputs for connection of powered studio monitors or an external audio device such as a mixer. There's also a quarter-inch headphones output with dedicated level control. As the interface is buss powered, an additional power supply is not needed and everything is run via a single USB cable connection.
Zero Latency Monitoring
Latency is a live recordings worst enemy. Latency is the delay between the signal input and the sound coming back out of the speakers after being processed by the computer and can put any musician off their playing. Thankfully the Scarlett 2i2 is designed to minimise latency so this is no problem, but, sometimes computer systems just can not work quick enough themselves reduce latency to an acceptable level. In this case, the front panel has a Direct Monitor switch. This switch changes the signal path that you are listening to so what you hear is the signal straight from the input of the instrument live. This means no waiting for the delay in return signal and your recording is still done perfectly as the signal still passes through to the computer.
Bundled Software
The Scarlett 2i2 interface comes complete with the Scarlett Plug-In suite, Ableton Live Lite and RED 2 & Red 3 plugins. The Scarlett suite provides high quality effects compatible with all major DAWs. Scarlett plug-in suite provides EQ, Compression, Gate and Reverb of a very high standard for processing and refining your mix. On top of that is Ableton Live Lite DAW. Ableton Lite is a hugely popular software and is packed full of features for recording, and even performing, live. It will allow you to multi-track audio and MIDI, piece together ideas, add effects and note level editing for creating your masterpiece.
The Red 2 & Red 3 Plug-in Suite accurately model Focusrite's classic Red range equalizer and compressor hardware. The Red 2 dual equalizer offers the distinguished warm and smooth tones of the original hardware. Its flexible 6-band configuration with high and low-pass filters is powerful and responsive. The RED 3 plug in emulates the Dual compressor/ limiter which was famous for being able to retain a natural sound whilst being used for even the hardest levels of compression.
Combining professional-sounding mic preamps with the very best in USB 2.0 interfacing technology, the Scarlett 2i2 is perfect for those new to recording, and for the professional who wants the Focusrite quality in a compact, mobile and robust package.
Front Panel
2 line/mic/instrument combination inputs – high quality XLR/¼" TRS Jack Combo
2 Line/Instrument switches
2 Gain knobs
2 Gain halo signal indicators
48V Phantom power switch
Direct monitor switch
Large monitor level dial
USB Connection LED indicator
Headphone output - ¼" TRS Jack
Headphone level knob
Rear Panel
2 balanced monitor outputs – ¼" TRS Jack
USB 2.0 Port
Kensington Lock slot
Included Software
Ableton Live Lite
Focusrite Scarlett plug-in suite
RED 2 and Red 3 Plug-ins
Compatibility
MAC: 10.6.5 or greater. PC: Windows 7 or greater
Dimensions
Height 45 mm / 1 ¾ "
Width 175 mm / 7"
Depth 100 mm / 4"
Weight 580 g / 1.3 lbs