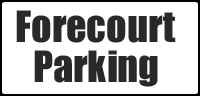 Opening Times
Mon - Sat
9.00am - 5.30pm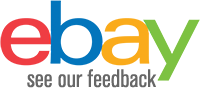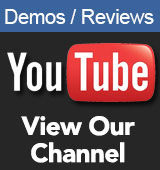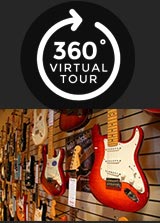 **We are fully open - Online and Instore**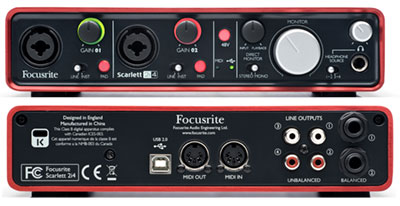 Focusrite Scarlett 2i4
The Focusrite Scarlett 2i4 is a premium quality USB audio interface for almost any situation. Recording high quality audio has never been so easy with incredible sound quality and a feature set perfect for musicians, producers and DJs. The front panel offers 2 TRS combo inputs for use with line or mic level instruments and both have independent halo level indicators to help get the best input signal level. With the combination of 2 superior mic pre-amps, zero latency monitoring and a rugged construction, the 2i4 interface will be the workhorse of any audio recording setup.
Scarlett 2i4 - Award Winning Inputs
2 Award winning mic pre-amps come as standard build for the 2i4 interface. their distinctive warm yet clear tone make light work of getting a great sound from live microphones. Phantom power is also covered - for those wanting to use a quality condenser mic then the +48v phantom power is easily switchable on both inputs. High level audio rates of up to 24bit/96kHz offer the best possible recording quality for any type of input such as guitar, mic and line level instruments. Both connectors on the front are XLR/TRS Combo inputs so any 3 pin XLR connector or balanced/ unbalanced jack input can be used.

Scarlett 2i4 - Zero Latency Monitoring
Latency is always the enemy in any DAW system. latency is the delay between the audio signal going in, being processed by the computer then being sent out to the monitor speakers/ headphones. Ultimately during its path and processing delays are incurred but now the 2i4 has a way out of the age old problem. A Direct monitor switch on the front panel allows users to listen to the input signal with zero latency to avoid those niggling delay problems when recording. Instead of waiting for the signal to come back from the computer the switch monitors the input signal and at the same time the signal is sent to the computer system in the background.
To accompany the direct monitor feature users can now use the new monitor dial which blends between live input signal and DAW playback allowing a much easier way to hear the sounds within the mix and live in whatever ratio you wish.
Scarlett 2i4 - great For DJs
DJs can make great use of the RCA phono outputs which can be found on the rear panel. Send outputs 1 & 2 to the main PA and use 3 & 4 for cueing, or send all four to a mixer. A front mounted headphone monitor switch allows users to switch between monitoring outputs 1/2 or 3/4 easily.
MIDI Interface
For MIDI enabled device the Scarlett 2i4 has 2x 5pin MIDI In/Out connectors. These can be used for triggering external modules/MIDI instruments and for input of controller keyboards and more.
Scarlett 2i4 - Bundled Software
Featuring Ableton Lite, Novation's Bass Station soft synth and over 1GB of royalty-free samples from Loopmasters for you creativity, the 2i4 comes ready from the box to make high quality productions. It also comes with Focusrite Scarlett Plug-in Suite which includes Compressor, Reverb, Gate and EQ in the form of VST/AU/RTAS plug-ins. The 2i4 now also ships with the latest RED plug-ins which would normally be £229!

The Red 2 & Red 3 Plug-in Suite accurately model Focusrite's classic Red range equalizer and compressor hardware. The Red 2 dual equalizer offers the distinguished warm and smooth tones of the original hardware. Its flexible 6-band configuration with high and low-pass filters is powerful and responsive. The RED 3 plug in emulates the Dual compressor/ limiter which was famous for being able to retain a natural sound whilst being used for even the hardest levels of compression.
Two high-quality award-winning Focusrite preamps
Anodised Aluminium Unibody Chassis
Ring LED signal indicators (green means healthy signal, red indicates clipping)
High-quality 24-bit/96 kHz USB interface
Better than 105dB dynamic range on record and playback
Mixer knob for latency-free direct monitoring, mixes between input signal and DAW playback signal
USB bus-powered
Two Neutrik combination inputs
Rear panel balanced TRS outputs (1 & 2) and phono (1-4)
MIDI in and out
Headphone amplifier with separate level control
Headphone monitor switch to hear either set of outputs
Switchable phantom power
Switchable 10dB pad on all inputs
Large monitor level control
Includes Xcite+ Pack, Ableton Live Lite, RED 2 and 3 plugins and Scarlett VST/AU/RTAS Plug-in Suite