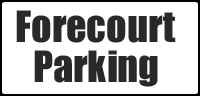 Opening Times
Mon - Sat
9.00am - 5.30pm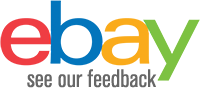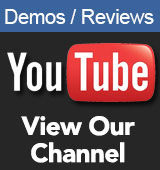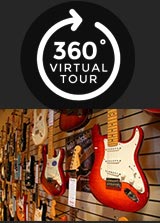 **We are fully open - Online and Instore**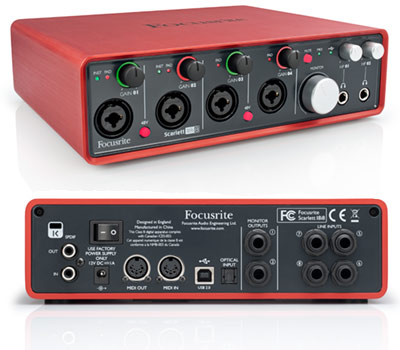 Focusrite Scarlett 18i8 USB 2.0 Audio Interface
This instrument is discontinued
TheFocusrite Scarlett 18i8 offers enough inputs and outputs to satisfy live recording of small bands and for extensive work in the studio. Award winning mic preamp technology combined with super low latency processing and USB2.0 connectivity mean the 18i8 can be used almost anywhere for professional quality results. The 18i8 is surrounded by an anodised red aluminium casing making it robust and reliable.
18In / 18 Out
At the heart of 18i8 is a set of four Focusrite mic preamps with up to 60dB gain, designed specifically for Focusrite's computer audio interfaces. The first two offer Mic/Line/Instrument on universal XLR/TRS connectors while 3 and 4 offer Mic/Line capability on universal XLRs - all four on the front panel with pads and 48V phantom power. Four more line inputs are provided on TRS connectors. An ADAT optical digital connector provides eight additional digital inputs that can also be used with external mic preamps like Focusrites OctoPre Mk II to increase the number of mic inputs the 18i8 can handle to 12. A stereo S/PDIF coaxial input is also included.
Expandable
The ADAT connection allows the Scarlett 18i8 to be expanded with other Focusrite compatible products such as the Octopre MKII dynamic. This connection options means up to 8 more award winning mic preamp inputs can be added to the existing system for a total of 12 simultaneous channels of award winning quality sound. With such expandability the 18i8 is easily capable of recording large live bands in venues including live mic drum kits, guitars, basses and more all live and direct and all through USB2.0.
On the output side, there are two TRS monitor outputs, stereo S/PDIF coax, and two independent stereo headphone outputs, each with their own volume knob so artist and engineer can control their own personal monitoring. All analogue inputs and outputs have their own connectors, so no breakout cables are required, and all feature Focusrite precision 24-bit, 96kHz sampling A/D and D/A conversion to get the most accurate signal possible into and out of recording applications on Windows®, Mac® and now iOS® apps.
Input Level Indicators
Keep an eye on your input levels with the Scarlett 18i8 front panel Halo indicators. Each input channel has a halo of light around the gain control which changes colour depending on the level of input signal. Green light signifies a good input level, amber indicates that the signal is reaching its peak and red indicates the signal level is clipping so you need to reduce the input level. This all means that when recording you will get the best level for your recorded part which improves the overall sound quality.
Scarlett-Mix Control Software
The Mix-Control is a powerful DSP router program which is designed to route the audio signals of the 18i8 interface. The intuitive software allows complete control of the audio signal routing so you can send audio signals to specific DAW channels, headphone mixes, outputs and more. The software can also be used to setup the loopback system which allows users to record audio that is streaming straight from the web into their DAW of choice. It is the ultimate way of getting audio around multiple audio software and to have complete control over your system. It is also possible to store mixes for use in different situations.
Zero Latency Monitoring
Latency is a delay that occurs due to the processing time of audio by the computers. When you have bad latency there is a distinct delay between the audio going in and the audio you hear at the output. This can be very of putting when playing live and monitoring yourself. A quality audio interface like the 18i8 helps reduce this latency by easing the strain on the computer systems but sometimes even that is not enough. In order to combat the problem Focusrite have added a Direct Monitor option in the mix-control software. What this does is allows the player to monitor themselves directly from the input signal without waiting for the signal delay back from the computer. This means zero latency yet the computer is still recording the live performance.
24Bit Recording
In order to maintain the best results it is important to record at the highest possible audio quality. The Scarlett 18i8 is capable of 24bit/96kHz recording for superior quality, pristine audio.
Rugged Design
Housed in an aluminium, anodised red chase, the 18i8 is built to last and withstand the knocks of everyday use. Whether in the studio or on the go you will be able to rely upon the 18i8 to work when you need it most.
Bundled Software

Scarlett 18i8 comes pre-packaged with a selection of software to make full use of its capabilities right out of the box. software includes:
Ableton Live Lite 8 - powerful performance and recording software
Scarlett Mix Control - Software mixing system for routing audio and to control hardware parameters with storable custom setups
Scarlett plug-in Suite - Compression, Gating, EQ and Reverb software specially designed for high quality audio processing
Loopmasters - Over 1Gb of samples to utilise at your own will
Novation BassStation soft synth
Mac, PC and iPad Compatible
Whether working in the studio or out on the road, the Scarlett 18i8 is the perfect audio companion. It works with Mac and PC devices but it now also works with iPad devices when used with the optional Apple USB Camera connection kit. This advanced technology allows the interface to be used almost anywhere you need to capature audio recordings and will work with all your favourite core audio apps.
18i8 Specifications:
Up to Input inputs and 8 Outputs with combined analogue, digital and expansion options
4x Award winning Mic Preamps
USB2.0 connectivity
Mac, PC and iPad Compatible
Bundled with Ableton Live Lite, Scarlett plug-in suite and Scarlett mix control software
2x Headphone outputs with individual gain controls
System Compatibility: Mac OS X 10.7 OS x 10.8 / PC Windows 7 (all versions) Windows 8 (all versions apart from RT)
A&C HAMILTON COVER SONG RECORDED USING FOCUSRITE 18i8 INTERFACE