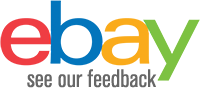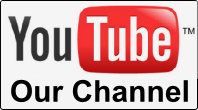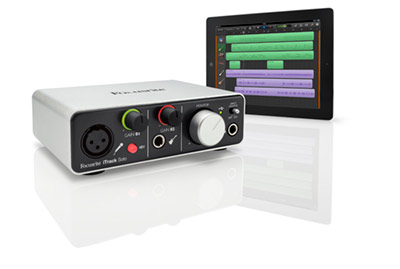 Focusrite iTrack
£99 RRP £129.00
0 In Stock
Focusrite iTrack Solo is an audio interface designed for iPad, Mac OSX and windows. Record instruments and vocals direct to iPad.
Focusrite iTrack Solo provides the best solution for recording your instruments and vocals using an iPad. Featuring a Focusrite microphone input – developed with over 25 years of professional audio experience – and an input to record directly from electric and bass guitars, iTrack Solo is the perfect companion for any singer-songwriter wanting to take their demos to the next level. The iTrack Solo is an Apple certified "Made for iPad" device
iTrack comes with a special cable to connect the device to an iPad port and is powered via a USB cable and special adaptor plug that plugs into a mains socket. When using it with a computer the USB cable connecting the iTrack to the computer acts as the power supply. The iPad can not power the device independently.
The sound quality of the Focusrite input has been adapted many great musical artists around the world. iTrack Solo features a clean, low-noise, low-distortion preamp, which is also found in our flagship interface Liquid Saffire 56. iTrack Solo also provides phantom power for professional condenser microphones. With a guitar input alongside the microphone input, you are free to record both vocals and your instrument simultaneously to separate tracks in your software*.
Keep your signal levels at their optimum with the 'Halo' level indicators. The indicators will change olour depending on the input source level to show if the signal is 'clipping' or just right!
A large monitor dial controls volume of your speakers and headphones, whilst a high quality headphone amp provides a clean yet loud signal to headphones. The direct monitor switch routes audio directly from the inputs to both the headphone and speaker outputs. This allows you to hear the incoming signal with no latency, which can be distracting when recording.
iTrack Solo has phono outputs on the rear panel allowing you to connect a pair of powered speakers, or a Hi-Fi system.
Focusrite iTrack Solo will also work with Mac and PC allowing you to record with your desktop or laptop. Included in the package is Ableton Live Lite – a powerful recording and sequencing software allowing you to create music, and Focusrite's Scarlett Plug-In Suite, which provides effects essential to recording – Reverb, Compression, Gate and EQ.
Main Specifications:
Professional quality interface made for iPad
Robust metal chassis
Halo signal level indicators
Compatible with Max OSX and PC
Direct Monitor switch for zero latency monitoring
Front panel Inputs:1 microphone input – XLR, 1 Instrument input – ¼' unbalanced, 2 Gain knobs, 2 Gain halo signal indicators, 48V Phantom power switch, Direct monitor switch, Large monitor level dial (controls headphone and line level outputs), USB Connection LED indicator, Headphone output - ¼" TRS Jack
Rear panel Connectors: 2 unbalanced monitor outputs – RCA Phono, DEVICE LINK port (to connect iTrack Solo to iPad), USB 2.0 Port, Kensington Lock slot
*Please note that at current, GarageBand for iOS will record two simultaneous inputs to a single stereo track which cannot be separated using iPad. The two separate signals can be separated by transferring your session to a Mac. Other apps are available which allow recording to two separate tracks simultaneously.