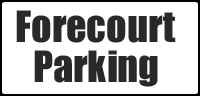 Opening Times
Mon - Sat
9.00am - 5.30pm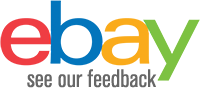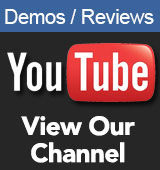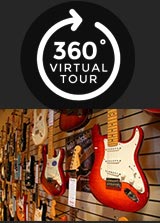 **We are fully open - Online and Instore**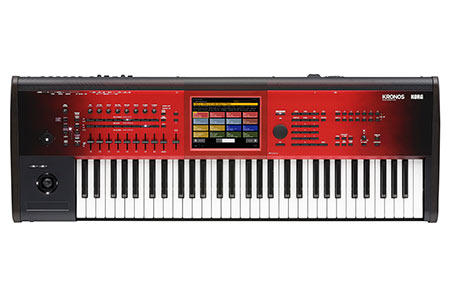 Korg KRONOS 2 61 Special Edition
This instrument is discontinued
The Korg KRONOS 2 Special Edition model brings brand new sounds and looks to the range. As well as the world class election of 9 different sound engines from pianos to vintage synths, this model comes packed with not only a superb brand new Italian grand piano, but also has a new collection of sounds from the 'Ka Pro Showcase'. This quality selection offers new strings, brass, woodwind and more, enhancing the already huge sound choice from this world class workstation. To top it off, the KRONOS SE offers a superb graduated red to black fade finish which looks simply amazing.
KA Pro Showcase
Developing sounds for Korg for many years and working alongside the likes of prof. Dr. Peter Jung, the showcase library installed in the KRONOS 2 SE offers a fantastic selection of additional sounds from all walks of life.
KA Pro also have many additional libraries available to purchase on-line and will be developing more and more for Korg products as time goes on.
Sampling
Built in to the system is a top class sampler. It offers all the editing and features needed to create your own high class sounds and samples with features such as crossfade looping, truncating, on screen waveform display and more. Making use of the rear mic and line inputs really opens up a diverse world of sound creativity.
Massive Effects Capabilities
The Kronos 2 61 Se offers unbelievable effects possibilities. The effects system offers up to 12 IFX, 2 MFX and 2 TFX. There are 197 effects to choose from in order to manipulate your sound virtually any way you wish. The 12 IFX (insert effects) can be assigned to any channel and even linked for multiple effects on a single channel. Master effects can be assigned in sends ½ and total effects are normally used as mastering effects for the final stage.
Workstation Capabilities
There is a versatile 16 track MIDI sequencer built in with a range of features for recording, editing and mastering your songs. The large colour touch screen makes accessing the suite of recording tools easy and gives in-depth access to effects, song/ Measure/ track editing tools and right down to individual note or parameter list editing.
For complete productivity there is a also 16 track audio sequencer onboard offering an array of effects and tools for recording from external instruments and microphones. Multi-track song creation has never been so powerful in a single workstation.
Set List - Live Performance Made Easy
The Set List feature of the KRONOS SE allows gigging musicians the optimal way to choose and perform with their favourite sounds and setting at a single touch of the screen. The screen clearly displays all performance selected programs and combinations in a colourful, easily readable format for stage use. As soon as you touch the sound you require the sound change is instant and SSS (Smooth Sound Switching) technology ensures no glitches in your performance.
Furthermore, each selection on the screen can have notes with it which is perfect for cues, chord data or anything else you would like to see as a reminder on the screen.
Korg Kronos 2 Specifications:
Keys: 61 note Touch Sensitive with Aftertouch - Natural Feel Keyboard
Sound Engines: SGX-2, EP-1, HD-1, AL-1, CX-3, STR-1, MOD-7, MS-20EX, PolysixEX
Built-In ROM Expansion Libraries: EXs1 - ROM Expansion / EXs2 - Concert Grand Piano / EXs3 - Brass & Woodwinds / EXs4 - Vintage Keyboards / EXs5 - ROM Expansion 2 / EXs6 - SGX-1 German D Piano / EXs7 - SGX-1 Japanese C Piano / EXs8 - Rock Ambience Drums / EXs9 - Jazz Ambience Drums / EXs17 - SGX-2 Berlin D Piano / EXs18 - KORG EXs Collections / KA Pro Showcase
Sample Memory: Approx. 2Gb **The memory available for Sampling Mode will change based on the use of Expansion PCM libraries and User Sample Banks. (When loading the file named PRELOAD.KSC).
Wave Sequences: 598 User memory, 187 Preload Support for stereo multisamples, synchronization of individual notes, and tempo-based settings.
No. Of Programs/Combinations/Drum Kits: 2,560 user memory programs (1,792 [896 HD-1+896 EXi] come preloaded)
1,792 user memory combinations (512 come preloaded)
264 user memory drum kits (78 come preloaded)
256 GM Level2 preset programs + 9 GM Level 2 drum preset programs
Set List: 128 set lists, 128 slots per set list Each set list provides a 9-band graphic EQ, and a Tone Adjust function that allows program settings to be adjusted. Transpose setting. Hold Time setting of Smooth Sound Transition (SST) supported for each slot.
Sampling System: Open Sampling System (resampling, In-Track sampling)
Bit Depth/Sampling Frequency:
RAM: 16-bit/48 kHz stereo/mono sampling
DISK: 16 or 24-bit/48 kHz
Sampling Time:
RAM: Depends on the amount of available PCM RAM
DISK: Maximum 80 minutes stereo (879MB: 16bit)
Sample Locations:16,000 samples/4,000 multisamples (128 indexes per multisample)
Ripping: Direct sampling (ripping) from audio CD (CD-DA)
Formats:KORG format, AKAI S1000/S3000 data (with advanced Program parameter conversion); SoundFont 2.0, AIFF, and WAVE formats
Editing: Time Stretch, Time Slice, Crossfade Loop, and other standard editing features.
Effects:
Insert Effects: 12 - Stereo in / stereo out
Master Effects: 2 Stereo in / stereo out
Total Effects: 2 - Stereo in / stereo out
Timbre EQ: One 3-band EQ for each timbre/track
Effect Types: 197
Modulation: Dynamic Modulation and Common LFO
Effects Control Busses: Stereo side-chaining for compressors, gates, vocoders, etc.
Effect Presets: Total 783 preset, Maximum 32 per 1 effect (Preset User)
KARMA:
KARMA Modules: One module in Program mode, four modules in Combination and Sequencer modes
Generated Effects (GE): 2,048 presets, 1,536 Users (96 come Preload)
Controllers: On/Off, Latch, Chord, Assign, Module, Control, KARMA Realtime Control Sliders [1] � [8], KARMA Scene [1] � [8], KARMA Switches [1] � [8], KARMA Wave-Sequencing, GE Sub Category, Freeze Randomize, Time Signature Control, Tempo Synchronize, Auto RTC (Real Time Control) setup
Sequencer:
Tracks: 16-track MIDI sequencer + 16-track hard disk recorder + 1 master track
Number of Songs: 200 songs
Resolution: 1/480
Tempo: 40.00 � 300.00 (1/100 BPM resolution)
Maximum Memory: 400,000 MIDI events or 300,000 audio events
MIDI Tracks:16 tracks plus the master track 718 preset/100 user patterns (per song) 18 preset/16 user template songs,
Format: KORG (KRONOS, OASYS) format, SMF formats 0 and 1.
Audio Tracks: 16-track playback, 4-track simultaneous recording, WAV file format 16bit/24bit.
Maximum Single-file Recording Time (mono): 80 minutes
Automation: Volume, Pan, EQ, and Send1/2; 10,000 regions (max.), Event Anchors, BPM Adjust
RPPR (Realtime Pattern Play and Record): 1 Pattern set per song, Auto Song Setup function
Controllers: Vector Joystick, Joystick, Ribbon Controller, Switches 1&2, Knobs 1-8, Sliders 1-8, Upper and lower row switches 1-8, master slider, KARMA On/off and module control switches. Drum track on/off
Graphic Display: Touch screen 8 inch colour TDT SVGA with adjustable brightness
Output Connections: MAIN OUT L/R, Individual 1-4 TRS balanced out, Headphones out, S/P Dif, USB-B (24bit 48kHz, 2 channels)
Inputs: Audio In TRS 1 and 2 (balanced), S/P Dif, USB-B, Damper Pedal in, Assignable switch, Assignable pedal
MIDI: In/ Out/ Thru
USB: Type A x2: To external storage devices, Type B x1: MIDI/ Audio Interface
SSD Drive: 62GB
Dimensions: 1,040 x 364 x 134 mm / 40.94 x 14.33 x 5.28