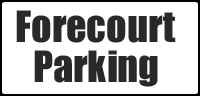 Opening Times
Mon - Sat
9.00am - 5.30pm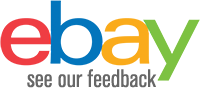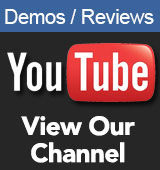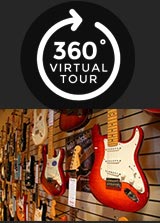 **We are fully open - Online and Instore**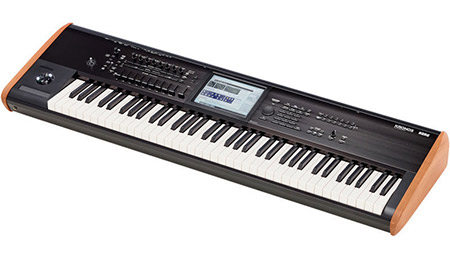 Korg KRONOS 2 73 Key
This instrument is discontinued
Korg Kronos 2 73 - Overview
Korg have updated the KRONOS workstation with updates to its physical design and technology making the new Kronos2 73 a versatile creative tool for live, studio and production work. Korg have expanded the original Kronos/ KRONOS X by adding brand new libraries of sounds making the overall sound library approx. 21Gb as opposed to the original 12Gb. On top of this are a range of new operational features such as a new set-list mode with coloured boxes for easier viewing, transpose control, text adjustment features and more. The system now also support drag controls on the screen so if you need to move a fader or adjust a value it is possible to adjust them using touch and drag on the screen.
Out of the box the Kronos2 73 is like a complete studio in one unit. It comes packed with capabilities such as 16 track MIDI sequencer and 16 track Audio sequencer, high quality effects processing with up-to 16 simultaneous effects, large TFT touch screen display, 61 velocity and aftertouch sensitive keys, 62Gb SSD drive for storage and sample playback, full in-built sampling and playback system with editing, nine different sound engines and in-depth control for live and compositional work.
Korg Kronos2 - Nine Sound Engines
The Kronos2 73 is not just a single sound engine but a collection of 9 high quality dedicated sound engines with a mammoth 21Gb collection of sounds stored on super fast SSD storage. These sounds are designed to offer maximum flexibility and audio quality based around the instrument they are emulating.
SGX-2: Premium piano sound engine with class-leading 12 layer velocity switching
EP-1: Virtual engine with six of the most popular classic electric pianos. The MDS (Multi-Dimensional Synthesis) technology eliminates the transitions between velocity-switched samples along with amp, effects and cabinet emulation
HD-1: High Definition Synth is Korgs most powerful PCM based sound engine ever developed. Makes use of KORG`s proprietary low-aliasing sample playback oscillators
AL-1: Analogue Synthesizer using oscillator waveforms and filter morphing to generate new sounds that were unobtainable for analog synthesizers of the past.
CX-3: Tonewheel Organ model of the CX-3 organ. Faithful to the legendary original with incredible rotary emulation, overdrive and full drawbar control
STR-1: Plucked String Physical Modelling Synthesizer shines at producing string sounds such as acoustic guitar, electric guitar, harpsichord, clavinet, harp, bell, as well as ethnic instruments
MOD-7: VPM/FM synthesis sound engine combines Variable Phase Modulation (VPM) from KORG`s classic Prohpecy and Z1, add in some wave-shaping, a little ring modulation, mix in a few samples, and add subtractive synthesis
MS-20EX: Analog modeling sound engine faithful to the original instrument. Capable of patching cables virtually on the screen to create the famous sounds of yesteryear with rich filters and in-depth analogue controls.
PolysixEX: Analogue engine with self-oscillating four-pole filter, smooth analog oscillator and sub-oscillator, plus a lush Chorus/Ensemble effect, the PolysixEX extends the abilities of the original in many creative ways.
Korg Kronos2 - SGX-2 Premium Piano

The SGX-2 advances on the original SGX-1 piano by adding the stunning Berlin Piano. Taking the piano to a new dynamic level there are now 12 velocity layered samples for super-smooth layer transitioning offering the most realistic piano experience ever on a KRONOS instrument. Additionally there are new Una Corda samples to enhance the sound even more. Una Corda is the technical term for the left pedal (soft pedal)on a piano. In a real grand piano this pedal would shift the keys so the hammer hits only 1 string of the 3 making the sound softer and more muted. All of this has now been incorporated into the SGX-2 sound engine.

The piano delves into true detail - every nuance and detail of the real thing such as damper and string resonance and even mechanical noise heard from the movement of the piano action. All of these can be modified along with opening and closing the lid with by simply moving your finger on the screen. There are 3 main pianos in the Kronos2 73 including the German Grand, Japanese Grand and now the outstanding Berlin Grand.
Korg Kronos2 - EP-1 Electric Piano

Electric Piano modelling has never been so good. The EP-1 sound engine re-creates 6 legendary electric pianos each using Korgs MDS (Multi-Dimensional Synthesis) technology, eliminating the transitions between velocity-switched samples. each one uses 8 individual velocity sample layers per key for superior sound detail. Each of the 6 E.Ps can be processed using the on-board amp modelling and effects processing. The on-screen display shows the amp type selected and the chosen effects pedal just as if the real set-up was in front of you. It is then possible to instantly selected different classic effects such as chorus and phaser and pass them through the selected amp of which can have vibrato, overdrive and a choice of sound modifiers as on the original equipment.
Korg Kronos2 - HD-1 High Definition Synth Engine

Korgs highest quality PCM based system ever designed, the HD-1 has low-aliasing sample playback oscillators, full-bandwidth multimode resonant filters, and extraordinarily fast & smooth envelopes and LFOs. The amount of memory dedicated to this engine alone in the Kronos2 73 is huge and would rival most computer based sample systems. As with many things the engine can be manipulated by the use of the vector joystick and other live controllers along with detail editing features down to the most minute detail.
Korg Kronos2 - AL-1 Analogue Synth Engine

Mould, shape and produce rich analogue synth sounds with the AL-1 sound engine. This engine is a modelling engine so instead of using samples it uses synthesis to create the sounds making them rich and fully controllable. Korg have managed to eliminate aliasing noise in this sounds engine offering extremely clear sounds without having to filter the very top frequencies to eliminate noise as in most synthesizers. Make use of a full range of filters, ADSR controls and more to create your perfect KRONOS synth sound.
Korg Kronos2 - CX-3 Tonewheel Organ

This engine models the original Korg CX-3 Tonewheel organ from 1980. Korg have paid special attention to detail by recreating the exact valve sound as well as in-depth detail on instability, fold-back, leakage, and noise of the tonewheels. Even the rotary speaker emulation has expansive detail to make this a truly authentic model of the original organ.
Korg Kronos2 - STR-1 Plucked String Engine

The STR-1 is a struck/plucked-string physical modeling sound engine using advanced sound design and technology. It is difficult for sample based systems to reproduce the way strung instruments respond to differing levels of touch and dynamic detail so the STR-1 is the perfect engine for creating these sounds. It is great for acoustic guitar, electric guitar, harpsichord, clavinet, harp, bell, as well as ethnic instruments. In can even go even further - imagine creating a string instrument that does not exist! This is possible with the STR-1.
Korg Kronos2 - MOD-7 Waveshaping VPM Synthesizer / FM Sound Engine

Based on the classic Korg Z1 and Prophecy, this powerful sound engine uses VPM (Variable Phase Modulation) to create its sounds. KRONOS also adds PCM sample playback, multi-mode filters, and external input to create a freely patchable semi-modular synthesizer. Such a versatile engine its also has the ability to import sounds from vintage DX synths using the FM engine.
Korg Kronos2 - MS-20Ex Analog Modelling Sound Engine

Incredible analogue modelling engine of the original Korg MS-20 synth from 1978. This true-to-life synth has the original personality of the MS-20 including its aggressive filters. There is even the original patch cable panel which has now also been expanded on the screen to offer even more connectivity. It is possible to patch cables between the on-screen connection by simply dragging your finger from one socket to the other! It is a tweakers haven to have this original hands on synth control built in to the Kronos2 73, offering the user a great synth experience with rich sounds and the ability to create completely unique sounds or even re-create legendary sounds of the MS-20 as used by famous groups from its era.
Korg Kronos2 - PolysixEX Analogue Synth

Based on the original Korg PolysixEX from 1981, the Polysix has a unique richness to its tone. Making use of self-oscillating four-pole filters, smooth analog oscillator and sub-oscillator, plus a lush Chorus/Ensemble effect, the PolysixEX ffers up a pallet of lush pad/ string sounds and the hands-on controls of the original for in-depth sound creation.
Korg Kronos2 - Open Sampling System
Korgs sampling system makes light work of creating custom sounds. The rear panel of the Kronos2 houses 2x balanced line inputs perfect for recording for mono or stereo instruments, microphones and more. The input can be recorded live from another instrument and instantly modified using in-deoth sample edit parameters including truncate, trim, looping and more. The recorded samples can then be assigned to your selected range of keys to create your own custom voices. The samples can also be layered for velocity switching and creating special effects.
The Kronos2 ships with approx. 2Gb of free memory for sampling into but, unlike other devices where the RAM is the limit for the sampling, KRONOS has a trick up its sleeve - SSD streaming. What this means is the main portion of the sample can be held on the SSD drive whilst just the initial snippet of sound is needed in the RAM memory to start the sound off. With the memory usage being so low it means the KRONOS is unmatched with how many samples and sounds can be loaded into the system at once making this the ultimate sample playback instrument.
Korg Kronos2 - Colour Touch Screen Interface With drag Capability
The new Kronos2 73 drag feature is a welcome addition to the new OS. Virtually any parameter on the screen that has a value or can be adjusted can be modified with the drag feature. Using the touch of a single finger its as easy as touching the parameter to be modified and then dragging your finger up and down to adjust the value. volume faders, sound edit parameters, values and more can be modified very quickly. When using something like the Ms-20EX sound engine it is even possible to touch one of the connectors on the virtual panel and drag across to another in order to cable together the connectors on the screen. It is even possible to open/ close the lid of the piano by dragging the lid with your finger.
Korg Kronos2 - Set List Mode For Live Performance

The new set list mode of the Kronos2 OS V3 adds some superb feature to enhance live performance. Set list clearly lays out your favourite programs, combis, songs and their settings in a block grid format. The grid style can be changed from either 4, 8 or 16 blocks on the screen which allows more text to be shown above the grid. The text can be written in by the user for each saved entry block and is normally used for things like writing in lyrcis, or notes on what songs your playing or practically anything to do with your performance as a helpful reminder tool. The font sizes can also be adjusted for clear visibility.

A new feature allows the users to colour code the set list blocks. This makes it superb for easy reference to the different settings that may be created. For example it would be possible to put all programs in one colour and combis and songs in another. Or, if settings wanted to be colour coded for those used in a given live set they could all be the same colour.

An additional features allows the set list entries to save different transpose. So if you need to transpose halfway through a passage it is possible to save your current sound in another block with a different transpose and call it back instantly. When changing sounds, the Korg Kronos2 SST (Smooth Sound Transition) technology makes the changes glitch free which would normally affect live performance. SST can maintain the previous last notes played of the current sound, including its effects, whilst you change to a new voice and start playing the new sound. The seamless changes make the Kronos2 the ideal live performance instrument.
Korg Kronos2 - Sequencing And Composition Tools
Korg Kronos2 73 is packed with incredibly powerful and feature-rich sequencing and composition tools for recording your musical masterpiece. In-built is a 16 MIDI track and 16 audio track sequencer with in-depth editing capabilities. Furthermore is the Kronos2 links seamlessly with a computer DAW system for the ultimate in control and sequencing capabilities.
The 16 track MIDI sequencer has had many improvements over previous KRONOS models and of course contains all the tools needed for recording, editing and mastering your songs. Each of the MIDI tracks can use any of the individual programs from the Kronos2 73 sound banks plus up-to 16 simultaneous effects per song (12x IFX, 2x MFX, 2x TFX). It is also possible to instantly transfer an entire Combi setting into the sequencer including its drum track and KARMA settings for instant recording when inspiration hits. Each track now has its own signal level indicator on the screen for quick reference to which tracks are playing and their levels. With the new drag capabilities it is easy to adjust each individual tracks level on the screen or use the dedicated control panel to the left of the Kronos2 73 main top panel.
The sequencer has in-depth editing and creation tools. For example, it is possible to copy, paste, duplicate, erase and even modify down to individual note level on each track. These features commonly found in DAW systems really help with composing your songs. If you make a mistake during a big take it is no problem, you could punch in and out of that section with a new recording over the top or simply modify that single note mistake using the note edit list. If you are wanting to start a fresh song and not sure what sounds to choose then use one of the in-built song templates which sets the sequencer ready with a selection of appropriate sounds for the selected style of music. It will even give you a drum track to play along with.
The new OS 3.0 also adds the ability to modify a program sounds straight from the sequencer screen. By holding the ENTER button and selecting a track on the screen you will be able to modify the selected tracks sound in real-time and even whilst the sequencer is playing to hear the changes that are happening. You could then store this sound as your own and go back to the sequencer where your new sound is selected and in use.
As well as 16 MIDI tracks there 16 audio tracks which also utilise the KRONOS powerful effects system. It is possible to record an instrument direct in to the audio track in real-time or simply import an audio file you may already have. On the rear panel of the KRONOS are balanced audio input for connection of a microphone, guitar or other instruments with audio connections. When plugged in, the Kronos2 73 will record the instrument audio signal direct to the internal 62Gb SSD drive at high quality. When finished, you can hear the result of your recording and even process the audio through additional effects such as the amp simulators, reverb, delays and more. Audio can also be edited using the classic sampling style tools. When your song is ready for completion it can then be saved as is tot he SSD or USB/ external HD and can even be mastered down to a master 2 channel stereo .wav file.
Korg Kronos2 - Huge Effects Processing

Korg Kronos2 - 73 provides 16 internal effect slots to enhance your songs and sounds. The effects slots are split up into 12 Insert Effects, 2 Master Effects and 2 Total Effects. Each of the 12 Insert effects can be applied to individual or multiple timbres in a combination, or to individual or multiple tracks of the sequencer. In addition, 2 master effects can be applied to sends 1/2, and two total effects can be applied to all tracks at the final stage of the sound. A separate three-band EQ is provided for every timbre, for every sequencer track, and for every audio track for adjusting subtle tonal balances or for creatively modifying the overall sound.

The effects themselves offer incredible detailed editing and there are 197 different types of effects with each having its own presets to choose from or let your customisation run wild and create your own effect settings. Effects can be used at the input stage for external instruments such as adding amp sim to a guitar input or they can be added afterwards leaving freedom to manipulate the effect once the track is recorded.
Korg Kronos2 - Connect A MIDI Controller
Korg have made the Kronos2 class-compliant. This means it is possible to plug in class-compliant controllers such as the Korg Nanopad2 and have control over things like the chord pad function in-built into the Kronos2 73 system.
KRONOS2 Re-Designed Cabinet
With all the latest technology, Korg have also updated the outside of the KRONOS. Fresh for 2015 Korg have modified the case in a few ways. New wooden end panels are stronger than the original KRONOS plastic panels and adds a nice elegance to this modern instrument. The screen also gets a new surround whilst the rear top panel is now a perforated style metal which may aid with product cooling as well as its appealing looks.
Korg Kronos2 73 Specifications:
Keys: 73 Note RH3 (Real Hammer) - Velocity sensitive with graded hammer system
Sound Engines: SGX-2, EP-1, HD-1, AL-1, CX-3, STR-1, MOD-7, MS-20EX, PolysixEX
Built-In ROM Expansion Libraries: EXs1 - ROM Expansion / EXs2 - Concert Grand Piano / EXs3 - Brass & Woodwinds / EXs4 - Vintage Keyboards / EXs5 - ROM Expansion 2 / EXs6 - SGX-1 German D Piano / EXs7 - SGX-1 Japanese C Piano / EXs8 - Rock Ambience Drums / EXs9 - Jazz Ambience Drums / EXs17 - SGX-2 Berlin D Piano / EXs18 - KORG EXs Collections
Sample Memory: Approx. 2Gb **The memory available for Sampling Mode will change based on the use of Expansion PCM libraries and User Sample Banks. (When loading the file named PRELOAD.KSC).
Wave Sequences: 598 User memory, 187 Preload Support for stereo multisamples, synchronization of individual notes, and tempo-based settings.
No. Of Programs/Combinations/Drum Kits: 2,560 user memory programs (1,792 [896 HD-1+896 EXi] come preloaded)
1,792 user memory combinations (512 come preloaded)
264 user memory drum kits (78 come preloaded)
256 GM Level2 preset programs + 9 GM Level 2 drum preset programs
Set List: 128 set lists, 128 slots per set list Each set list provides a 9-band graphic EQ, and a Tone Adjust function that allows program settings to be adjusted. Transpose setting. Hold Time setting of Smooth Sound Transition (SST) supported for each slot.
Sampling System: Open Sampling System (resampling, In-Track sampling)
Bit Depth/Sampling Frequency:
RAM: 16-bit/48 kHz stereo/mono sampling
DISK: 16 or 24-bit/48 kHz
Sampling Time:
RAM: Depends on the amount of available PCM RAM
DISK: Maximum 80 minutes stereo (879MB: 16bit)
Sample Locations:16,000 samples/4,000 multisamples (128 indexes per multisample)
Ripping: Direct sampling (ripping) from audio CD (CD-DA)
Formats:KORG format, AKAI S1000/S3000 data (with advanced Program parameter conversion); SoundFont 2.0, AIFF, and WAVE formats
Editing: Time Stretch, Time Slice, Crossfade Loop, and other standard editing features.
Effects:
Insert Effects: 12 - Stereo in / stereo out
Master Effects: 2 Stereo in / stereo out
Total Effects: 2 - Stereo in / stereo out
Timbre EQ: One 3-band EQ for each timbre/track
Effect Types: 197
Modulation: Dynamic Modulation and Common LFO
Effects Control Busses: Stereo side-chaining for compressors, gates, vocoders, etc.
Effect Presets: Total 783 preset, Maximum 32 per 1 effect (Preset User)
KARMA:
KARMA Modules: One module in Program mode, four modules in Combination and Sequencer modes
Generated Effects (GE): 2,048 presets, 1,536 Users (96 come Preload)
Controllers: On/Off, Latch, Chord, Assign, Module, Control, KARMA Realtime Control Sliders [1] - [8], KARMA Scene [1] - [8], KARMA Switches [1] - [8], KARMA Wave-Sequencing, GE Sub Category, Freeze Randomize, Time Signature Control, Tempo Synchronize, Auto RTC (Real Time Control) setup
Sequencer:
Tracks: 16-track MIDI sequencer + 16-track hard disk recorder + 1 master track
Number of Songs: 200 songs
Resolution: 1/480
Tempo: 40.00 - 300.00 (1/100 BPM resolution)
Maximum Memory: 400,000 MIDI events or 300,000 audio events
MIDI Tracks:16 tracks plus the master track 718 preset/100 user patterns (per song) 18 preset/16 user template songs,
Format: KORG (KRONOS, OASYS) format, SMF formats 0 and 1.
Audio Tracks: 16-track playback, 4-track simultaneous recording, WAV file format 16bit/24bit.
Maximum Single-file Recording Time (mono): 80 minutes
Automation: Volume, Pan, EQ, and Send1/2; 10,000 regions (max.), Event Anchors, BPM Adjust
RPPR (Realtime Pattern Play and Record): 1 Pattern set per song, Auto Song Setup function
Controllers: Vector Joystick, Joystick, Ribbon Controller, Switches 1&2, Knobs 1-8, Sliders 1-8, Upper and lower row switches 1-8, master slider, KARMA On/off and module control switches. Drum track on/off
Graphic Display: Touch screen 8 inch colour TDT SVGA with adjustable brightness
Output Connections: MAIN OUT L/R, Individual 1-4 TRS balanced out, Headphones out, S/P Dif, USB-B (24bit 48kHz, 2 channels)
Inputs: Audio In TRS 1 and 2 (balanced), S/P Dif, USB-B, Damper Pedal in, Assignable switch, Assignable pedal
MIDI: In/ Out/ Thru
USB: Type A x2: To external storage devices, Type B x1: MIDI/ Audio Interface
SSD Drive: 62GB
Dimensions: 1,221 x 371 x 148 mm / 48.07 x 14.61 x 5.83
Weight: 21.1 kg / 46.52 lbs.

iframe src="//www.youtube.com/embed/jaCnZBKSTVY" frameborder="0" allowfullscreen>