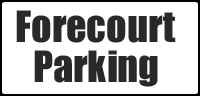 Opening Times
Mon - Sat
9.00am - 5.30pm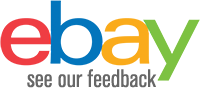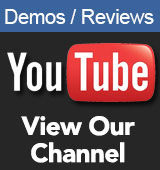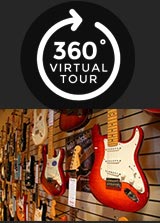 **We are fully open - Online and Instore**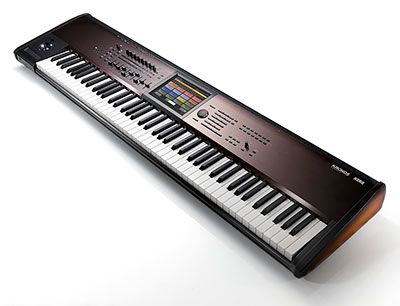 Korg KRONOS LS
£2799.00 RRP £3598
Out of Stock
Available to Order Estimated delivery Call 01772 722468

Pay Monthly
Deposit From £279.90
12 Months 9.9% APR - £220.85 P/M
24 Months 9.9% APR - £115.63 P/M
36 Months 9.9% APR - £80.66 P/M
The KORG KRONOS LS offers all the power of the KRONOS2 workstation with 9 sound engines, full audio and MIDI sequencing and a large colour touch screen. But, the LS has the added benefit of 88 semi-weighted keys optimized for synth and organ along with setting a new standard in playability and portability.
Main Features:
88 Note Semi-weighted action
6.3Kg Lighter than KRONOS2-88
New Os v3.1 With quick split and layer functions
New luxurious dark umber aluminum body and beautifully crafted sunburst wood side panels
16 Track Audio And MIDI Sequencer
Large colour LCD Touch screen display
9 World class sound engines for unrivaled sound quality

KRONOS LS Light-Weight Touch
Play with the full range of 88 notes but have the advantage of a synth-weighted action. The weight reduction makes it the ultimate portable synth workstation for pianists and synth players alike. The mechanism of the keyboard itself has been redesigned so that the velocity is easier to control than on existing light-touch keyboards, even when playing complex chords or difficult phrases. The box-shaped keys share their look with KORG's premium RH3 action, while providing the faster playing feel of a synth keyboard. Since the keyboard is semi-weighted, it's also perfect for playing piano and electric piano in any style.

Extreme Portability
The KRONOS LS weighs in at just under 20Kg making it 6.3Kg lighter then the KRONOS 2 88 but with all the same features and capabilities.
9 World Class Sound Engines
As witht he KRONOS2, the KRONOS LS is equipped with 9 different sound engines all specifically engineered for unrivaled sound capabilities. For example the SGX-2 piano engine offers incredible sound detail. In addition to the acclaimed German Grand and Japanese Grand provided in the SGX-1 engine, the enhanced KRONOS SGX-2 Premium Piano now includes the distinctive Berlin Grand. Un-looped stereo samples recorded for every key provide a natural, authentic decay. Improved 12-level velocity switching exceeds the previous 8-level data, and features such as nuanced extras as pedal string resonance and una corda sample data to recreate every detail of a grand piano performance.
The sound engine selection includes:
HD1 High Definition Synthesizer
SGX-1 Premium Piano
SGX-2 Premium Piano
EP-1 MDS Electric Piano
CX-3 Tonewheel Organ
AL-1 Analog Synthesizer
MS-20EX Legacy Analog Collection
MOD-7 Waveshaping VPM Synthesizer
STR-1 Plucked String Synthesizer

Innovative Set List Mode
KRONOS can organize all of the resources you need to get through a song-or a set-using the Set List mode. Using the Set List mode, the TouchView display can host 16 color-coded touch-screen buttons; each one can instantly call up the appropriate Preset, Combination, or Sequence-regardless of model. You can even add handy performance notes ("Sing on Chorus;" "Transpose Down;" "Wait for Sax Solo;" etc.) to each one.
The Set List mode even adds a nine-band graphic EQ, allowing the overall tone to be tweaked to match the venue. New in OS version 3.0, Set List mode now allows for deeper customization with many slot color options, text size variations, and a full-screen text editor. Connecting a USB computer keyboard makes it simple to enter text and numeric values.
Korg Kronos-2 88 note - Specifications:
Keys: LS keyboard (Velocity-sensitive Semi-Weighted Keyboard)
Sound Engines: SGX-2, EP-1, HD-1, AL-1, CX-3, STR-1, MOD-7, MS-20EX, PolysixEX
Built-In ROM Expansion Libraries: EXs1 - ROM Expansion / EXs2 - Concert Grand Piano / EXs3 - Brass & Woodwinds / EXs4 - Vintage Keyboards / EXs5 - ROM Expansion 2 / EXs6 - SGX-1 German D Piano / EXs7 - SGX-1 Japanese C Piano / EXs8 - Rock Ambience Drums / EXs9 - Jazz Ambience Drums / EXs17 - SGX-2 Berlin D Piano / EXs18 - KORG EXs Collections
Sample Memory: Approx. 2Gb **The memory available for Sampling Mode will change based on the use of Expansion PCM libraries and User Sample Banks. (When loading the file named PRELOAD.KSC).
Wave Sequences: 598 User memory, 187 Preload Support for stereo multisamples, synchronization of individual notes, and tempo-based settings.
No. Of Programs/Combinations/Drum Kits: 2,560 user memory programs (1,792 [896 HD-1+896 EXi] come preloaded)
1,792 user memory combinations (512 come preloaded)
264 user memory drum kits (78 come preloaded)
256 GM Level2 preset programs + 9 GM Level 2 drum preset programs
Set List: 128 set lists, 128 slots per set list Each set list provides a 9-band graphic EQ, and a Tone Adjust function that allows program settings to be adjusted. Transpose setting. Hold Time setting of Smooth Sound Transition (SST) supported for each slot.
Sampling System: Open Sampling System (resampling, In-Track sampling)
Bit Depth/Sampling Frequency:
RAM: 16-bit/48 kHz stereo/mono sampling
DISK: 16 or 24-bit/48 kHz
Sampling Time:
RAM: Depends on the amount of available PCM RAM
DISK: Maximum 80 minutes stereo (879MB: 16bit)
Sample Locations:16,000 samples/4,000 multisamples (128 indexes per multisample)
Ripping: Direct sampling (ripping) from audio CD (CD-DA)
Formats:KORG format, AKAI S1000/S3000 data (with advanced Program parameter conversion); SoundFont 2.0, AIFF, and WAVE formats
Editing: Time Stretch, Time Slice, Crossfade Loop, and other standard editing features.
Effects:
Insert Effects: 12 - Stereo in / stereo out
Master Effects: 2 Stereo in / stereo out
Total Effects: 2 - Stereo in / stereo out
Timbre EQ: One 3-band EQ for each timbre/track
Effect Types: 197
Modulation: Dynamic Modulation and Common LFO
Effects Control Busses: Stereo side-chaining for compressors, gates, vocoders, etc.
Effect Presets: Total 783 preset, Maximum 32 per 1 effect (Preset User)
KARMA:
KARMA Modules: One module in Program mode, four modules in Combination and Sequencer modes
Generated Effects (GE): 2,048 presets, 1,536 Users (96 come Preload)
Controllers: On/Off, Latch, Chord, Assign, Module, Control, KARMA Realtime Control Sliders [1] / [8], KARMA Scene [1] / [8], KARMA Switches [1] / [8], KARMA Wave-Sequencing, GE Sub Category, Freeze Randomize, Time Signature Control, Tempo Synchronize, Auto RTC (Real Time Control) setup
Sequencer:
Tracks: 16-track MIDI sequencer + 16-track hard disk recorder + 1 master track
Number of Songs: 200 songs
Resolution: 1/480
Tempo: 40.00 / 300.00 (1/100 BPM resolution)
Maximum Memory: 400,000 MIDI events or 300,000 audio events
MIDI Tracks:16 tracks plus the master track 718 preset/100 user patterns (per song) 18 preset/16 user template songs,
Format: KORG (KRONOS, OASYS) format, SMF formats 0 and 1.
Audio Tracks: 16-track playback, 4-track simultaneous recording, WAV file format 16bit/24bit.
Maximum Single-file Recording Time (mono): 80 minutes
Automation: Volume, Pan, EQ, and Send1/2; 10,000 regions (max.), Event Anchors, BPM Adjust
RPPR (Realtime Pattern Play and Record): 1 Pattern set per song, Auto Song Setup function
Controllers: Vector Joystick, Joystick, Ribbon Controller, Switches 1&2, Knobs 1-8, Sliders 1-8, Upper and lower row switches 1-8, master slider, KARMA On/off and module control switches. Drum track on/off
Graphic Display: Touch screen 8 inch colour TDT SVGA with adjustable brightness
Output Connections: MAIN OUT L/R, Individual 1-4 TRS balanced out, Headphones out, S/P Dif, USB-B (24bit 48kHz, 2 channels)
Inputs: Audio In TRS 1 and 2 (balanced), S/P Dif, USB-B, Damper Pedal in, Assignable switch, Assignable pedal
MIDI: In/ Out/ Thru
USB: Type A x2: To external storage devices, Type B x1: MIDI/ Audio Interface
SSD Drive: 62GB
Dimensions: 1,426 mm x 364 mm x 134 mm/56.14" x 14.33" x 5.28"
Weight: 17.8 kg /39.24 lbs.