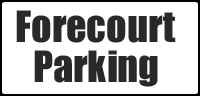 Opening Times
Mon - Sat
9.00am - 5.30pm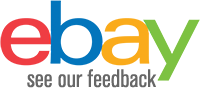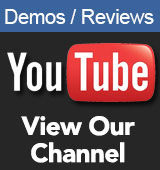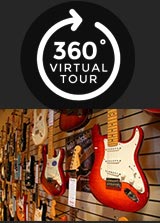 **We are fully open - Online and Instore**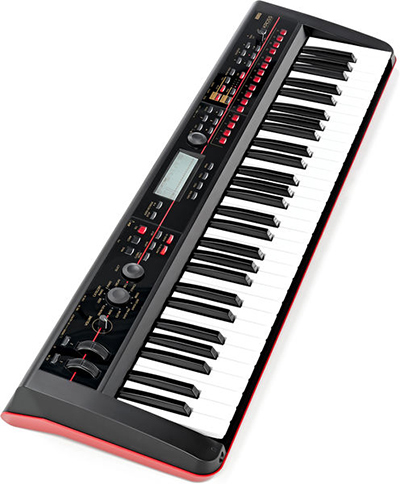 Korg KROSS 61 Keys
This instrument is discontinued
Korg KROSS is a compact and portable synthesizer/ Workstation instrument with powerful recording features and high quality sounds that are normally found only on much higher level instruments. Whether out on the road or playing in the studio the KROSS will deliver professional quality results every time.

Korg KROSS - Take Your Music With You
Weighing in at only 4.3Kg the KROSS is one of the lightest and most portable workstation synthesizers on the market. Normally hauling your workstation or synth between gigs or taking it with you to a friends house or even the studio can be a task in itself. WIth a handle on the rear and its compact frame, the KROSS is the ideal travelling instrument. It can also be battery powered so there is no necessity for an external power supply (although one is included).
Korg KROSS EDS-i Sound Engine
Korg are well known for their synthesizers and workstations with their impressive sounds. The KROSS is no different, even though it is the first workstation synth in the range, Korg have made use of the EDS-i engine which makes use of high quality samples which are used in combination with Korgs superior quality effects processing to create a rich array of sounds great for the studio or live performance. Sounds are access as programs and combis. Combination sounds can consist of up of 16 program sounds in multiple layers or splits across the entire keyboard. Velocity switching can also be applied to layers for making incredibly detailed and rich textured sounds.
Korg KROSS Effects
The KROSS can utilise up to 7 simultaneous effects which are made up via 5 insert effects and 2 master effects. The 5 insert effects can be assigned to any of the 16 parts in varying amounts whilst the 2 master effects can be applied to all parts. There are a huge range of effects available from distortions and delays through to phasers, flangers, reverbs and everything in between. The master effects processors are normally used as reverb/ Chorus or compression which are all great for general spread between tracks or adding that little extra zing as mastering effects.

Easy To Use Functions
everyone loves to layer and split sound to create simple or even complex tones. Usually Layering sounds and splitting sounds on a product such as a workstation is quite difficult but a new super fast layer/ split function of the KROSS workstation make this much easier to achieve. On the top panel are dedicated buttons for layer/ split sounds. When a layer or split button is pressed the screen will change to show the select screen of the sound for the new part. All that is needed to be done is to choose the desired sound and away you go. The sound can be stored as a custom combi to a location of your choice for easy call back. You can add any sounds to the favourites section where you can keep all the sounds that are most important for you to access.
Korg have equipped the KROSS with a sound selector. The sound selector section is basically 2 wheels which give really fast access to sound selection. The first wheel selects the main sound category whilst the second rotates through all the sounds in the choose group. the screen shows the title of each of the sounds as you rotate through them.

Sequencing And Audio Recording
Your creations and performances can be captured internally using the in-built 16 track sequencer. All effects settings from the currently selected combi or sound can instantly be copied across for easily recording your current settings/ performance. The KROSS is also capable of audio recording, creating a CD quality WAV file for playback, insertion into your own DAW system or for showing off your musical talents. With the use of an optional SD card, any performances can be recorded as audio in an instant. It is even possible to record directly from an external sound source such as an instrument or a microphone. There is also a built in vocoder for classic robotic type vocals.
The top panel features an electribe style step sequencer. There are 16 steps to easily tap in the drum parts where you want them to trigger for instant gratification. This classic style of step sequencing is easy to use and a popular feature found on analogue synths.

Connect To Your Computer
The Korg KROSS can also connect to your favourite music software (DAW) for complete and total control and powerful music production capabilities. Using the Korg Editor software and a single USB cable, you can edit sounds and MIDI channel data all from the computer screen. The dedicated editor is free of charge from Korg UK.
Main product features:
61 Key velocity sensitive keyboard
Can be battery powered by 6x AA batteries
EDS-i Sound engine
Easy sound selection feature with easy split/layer
16 part combination sound
Up to 7 effects processors at once
16 Track MIDI sequencer, audio to SD recording and electribe style step sequencer
External audio input for instruments/ Mic
USB MIDI
Weight: 4.3Kg
Dimensions: 37.09 x 11.06 x 3.58 inches / 942 x 281 x 91 mm