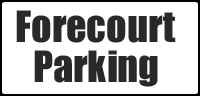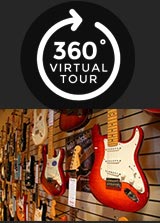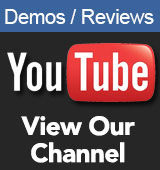 Opening Times
Mon/ Fri/ Sat
9.00am - 5.30pm


Tue/ Wed/ Thur
9.00am - 8.00pm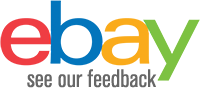 Contact Us
Sales

01772 722468

Email:

sales@achamilton.co.uk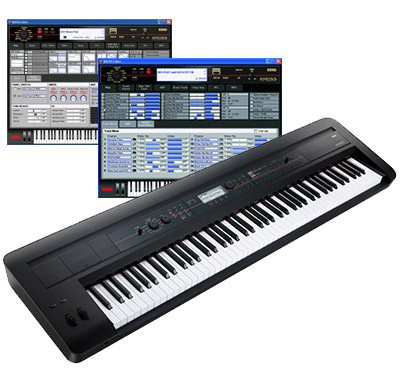 Korg KROSS 88 Synth Workstation
This instrument is discontinued
Overview
With a sleek black and red chassis, lightweight design, top class sounds and professional performance features the KROSS-88 is perfect for the professional and amateur alike. Whether at home, in the studio or playing live the KROSS has features which covers all aspects of use. This particular version also utilises Korgs NH (Natural Hammer) action for a realistic piano feel. The KROSS makes use of a full 16 track MIDI sequencer, an audio recorder, step sequencer and in depth sound editing for the complete musical experience.

High Quality Sounds
Korg have utilised their Enhanced Definition Synthesis Engine (EDS-i) to offer high quality sounds. Pianos, E.Pianos and drums are amongst the most used sounds and offer exceedingly good quality for an instrument of this class. To further utilise the sounds better a new split/ layer function is available which make splitting or layering sounds and absolute breeze. It works simply by showing the layered or split sound immediately on the screen when pressed meaning that the sound can be changed or selected with on the screen using the sound selection dials. Users can take advantage of single sounds or combinations of up to 16 sounds to make incredible sounds to suit all genres.
Powerful Effects
Up to 7 effects can be used simultaneously using the powerful in-built effects processors. 5 Insert effects (IFX) can be used at once, with each IFX having choice from a huge range of effects from reverbs, flangers, chorus, delays and more. Any individual IFX can be routed to any 1 or more of the 16 parts of a combi or sequence allowing for a versatile arrangement of effects. The 2 master effects are perfect for brushing up the finished sound with effects such as compressors.
Sequencing / Composition Tools
Users can record all their performances and songs using the in-built 16 track MIDI sequencer with editing facilities such as copy and paste. A new audio recording features also allows WAV file recording direct to SD card. A great advantage of the new system is that audio files can be overdubbed for adding new parts over the top when wanted. Audio can even be recorded from the line input on the rear panel of the KROSS. Simply plug in a mic or other instrument and get recording.
KROSS-88 can run up to 7 effects simultaneously to bring to life sounds such as guitar distortions, reverbs, delays, phasers, flangers and more. There are 5 insert effects plus 2x master effects with 134 effects to choose from. Insert effects can be assigned to any track of the 16 track sequencer or combi sounds.

Record and perform using the in-built 16 track sequencer or audio recorder. The audio recorder can take your performance along with an input source such as a microphone and record it as CD quality straight to SD card. The WAV files are a universal file type so recordings can be then transferred to a computer for further editing or even used to make CDs or e-mail friends - maybe even recording companies! Audio can even be overdubbed for building up your songs one step at a time.
For those who prefer to perform live there are a few funky features available. An Electribe style step sequencer offers a 16 step programmability of notes, perfect for easily creating patterns and trying out sounds. There is also a polyphonic arpeggiator built in to the KROSS-88 which is perfect for playing riffs and patterns along with other sounds to create a live band feel. A dedicated drum track has plenty of variations of patterns for playing virtually any style of music to a high quality drum loop.
64 Favourite buttons allow users to directly store data such as sound settings (combis/Programs) or audio tracks for instant recall at the touch of a button. This is perfect for the gigging musician who needs to quickly change between favourite settings performing live on stage.

DAW Connectivity
Users of software and DAW systems will appreciate the KROSS-88 ability to connect via USB. KROSS can then be used as a MIDI controller or be used with the plug-in software for controlling all aspects of the KROSS features and controls from the computer.
KORG KROSS 88 Main Features:
88 Note Natural Hammer Keyboard
EDS-i Sound engine
16 Part Combis with up to 7 effects processors
16 Track MIDI sequencer, Polyphonic arpeggiator, Drum track and Step sequencer
Easy sound selection feature
64 Favourites for instant recall of audio files or sounds
Audio recording direct to SD card - audio can be overdubbed
Dimensions: 57.01 x 15.08 x 5.32 inches / 1,448 x 383 x 135 mm
Weight: 12.4Kg