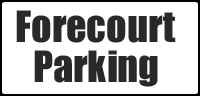 Opening Times
Mon - Sat
9.00am - 5.30pm


Sundays
Closed


2nd/ 3rd June
Closed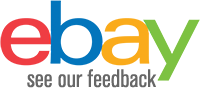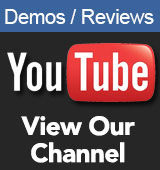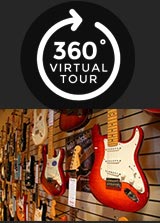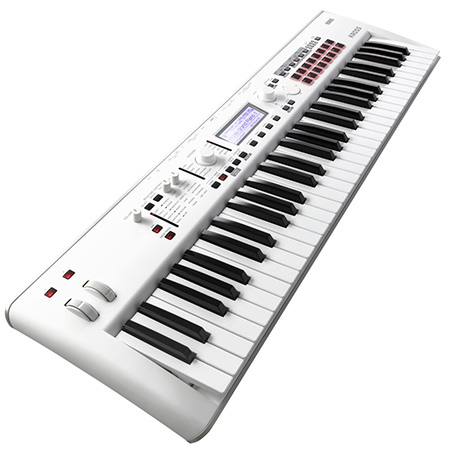 Korg KROSS 2 Limited Edition White
£609.00 RRP £689
Out of Stock
Available to Order Estimated delivery Call 01772 722468
Free Mainland UK Delivery
Next working day on orders placed before 2pm
Pay Monthly
Pay up to 50% deposit - adjustable at checkout.
Example deposit of £60.91...
12 Months 13.9% APR - £48.97 P/M
24 Months 13.9% APR - £26.07 P/M
36 Months 13.9% APR - £18.49 P/M
48 Months 13.9% APR - £14.72 P/M
Click HERE for finance FAQ.
This new limited edition Korg KROSS 2 is finished a stunning white colour but with all the advanced sound and features we have come to expect from this incredible synth workstation. Despite its lightweight and compact size the KROSS2 offers up a pallet of professional sound, full in-depth sound editing, arpeggiator system, 16 track sequencer, sampling, audio recording/ playback and everything you need to create your own musical masterpieces.
KROSS 2 Main Features
A rich selection of more than 1,000 powered-up presets
128MB of expansion PCM memory is built-in, and option libraries are supported
The rich expressive power of the EDS-i sound engine, and a rich selection of effects with 134 types
Superb sampling functionality and 16 sampler pads
A panel layout that lets you access functions without confusion
Realtime control section for quick parameter editing
Favorite function lets you register and instantly recall up to 128 frequently-used sounds
Quick layer/split can be specified by a single button
Ultra-lightweight compact body; the 61-key model weighs only 3.8 kg, the lightest in its class
Long operating life, with six AA batteries allowing up to seven hours of use
A colour lineup with a peerless finish that exceeds its class
Audio player/recorder that can be easily triggered by the pads
Sequencer, drum track, and arpeggiator to support your song production
A rich array of input jacks for singer-instrumentalists or vocoder performance without requiring additional equipment
Also functions as a USB audio interface
Powerful Synth and Sound Capabilities
The KROSS 2 makes use of the magnificent EDS-i sound engine. This opens up a world of capabilities with high quality sounds and incredible in-depth sound editing. You have access to virtually everything such as oscillators, envelope generators, powerful filters and more. All easily accessed through the top panel LCD screen. There is also easy access real-time controllers to the top left for instant performance controls.
Fast Sound Layering And Split Modes
The KROSS 2 has some new instant sound layer and split buttons. At the touch of a button you can choose a layer or split sound and it will instantly set everything up ready to go. Your setup can then also be saved as a combination in your user section for recall at any point.
Powerful Effects System
The effects built in to the KROSS 2 white synth workstation are simply amazing. Good quality effects transform your performance/ sounds and add the extra depth and detail. There are 134 types of effects to choose from and it is possible to have 5 simultaneous insert effects, and 2 master effects all running at once for huge sound creativity. Each of the 5 insert effects can also be chained or individually used for different tracks for the sequencer or combi parts.
Sequencing and Audio Recording
Need to create your musical masterpiece? No problem at all with the KROSS 2. There is a 16 track sequencer built right in to the product with easy access to track selection using the trigger pads on the top panel. Easily choose from the in-built sounds then start recording at the press of a button. You can decide whether you want to create loops in section or just go for it and record the whole track if your feeling confident!
The sequencer has full editing capabilities down to individual note editing, copying, pasting etc. making it a powerful song creation tool.
Plug in a SD card into the rear socket and you are able to make high quality audio recordings straight away. Perform live or use your sequenced tracks to create your final mix to show off and share your musical creations. It is also possible to plug in an external audio device or microphone and add that to your audio recording complete with effects.
Techincal Specifications
Keyboard
Keyboard: 61 keys (velocity sensitive; after-touch not supported)
Sound Engine
Maximum Polyphony: 120 voices (120 oscillators), single mode or 60 voices (60 oscillators), double mode
* The actual maximum polyphony will vary depending on oscillator settings such as stereo multisamples and velocity crossfading.
Preset PCM Memory: Approximately 128 MB (calculated as 48 kHz / 16-bit linear PCM data equivalent)
496 multisamples (including seven stereo), 1014 drumsamples (including 49 stereo)
Expansion PCM Memory: Approximately 128MB (*when converted to 48 kHz 16-bit linear PCM
* Used when loading option PCM

Program

Oscillator: OSC1 (Single), OSC1+2 (Double): Stereo multisamples are supported 4 velocity zones per oscillator, with switching, crossfades and layers.
Filters: Four types of filter routing (single, serial, parallel, 24 dB)
Two multi-mode filters per voice (low pass, high pass, band pass, band reject)
Modulation:
For each voice, two envelope generators (Filter & Amp), two LFOs, two key tracking generators (Filter & Amp), and two AMS mixers. In addition, pitch EG, common LFO, and two common key tracking generators

Combination

Timbres: Up to 16 timbres, switchable via key zone or velocity zone, layer and crossfade supported, Tone Adjust function allows program settings to be offset
Master Keyboard functionality: These allow you to control external MIDI devices
Drumkits: Stereo and mono drumsamples. 4-way velocity switches with crossfades and adjustable crossfade shapes (Linear, Power, Layer).

The Number of Combinations/Programs/Drum Kits

User Combinations: 896 Combinations (384 Preload)
User Programs: 1280 Programs (768 Preload)
User Drum Kits: 58 Drum Kits (42 Preload)
Preset Programs: 265 Programs (256 GM2 Programs + 9 GM2 Drum Programs)
* Total number of preload programs and preset programs:1,075 (810 preload programs, 265 preset programs
Favorites
Number of memories: 128 (16 favorites 8 banks)
Effects
Insert effects: 5 Insert Effects In-line processing; stereo in - stereo out.
Master effects: 2 Master Effects Two effects sends; stereo in - stereo out.
Effects types: Total of 134 types (select from 74 types for insert effects, 101 types of master effect 1, and 120 types for master effect 2)
Modulation: Dynamic Modulation
Effects Control Bus: Stereo side-chaining for limiter, gates, vocoders, etc.
Polyphonic arpeggiators
Program mode: One arpeggiator
Combination mode: Two arpeggiators
Sequencer modes: Two arpeggiators
Preset arpeggio patterns: UP, DOWN, ALT1, ALT2, RANDOM
User arpeggio patterns:
Number of arpeggio patterns: 1280 (1024 preload)
Number of tones: 12 tones,
Number of steps: up to 64 steps
Step sequencer
Program mode / Combination mode / Sequencer mode:
Number of tones: 12 tones + 1 accent tone
Number of steps: up to 64 steps
* Can be created for each program, combination, and song.
Drum Track
Preset Patterns: 772 patterns (Held in common with sequencer patterns.)
Other: Trigger Mode / Sync / Zone settings can be specified
Sequencer
Tracks: 16MIDI Tracks
Number of Songs: Up to 128 songs
Resolution: 1/480
Tempo: 40.00-300.00 (1/100 BPM resolution)
Maximum Memory: Up to 210,000 MIDI events
Counter: Measure/Beat/Tick
Template Song: 16 preset/16 user template songs
Preset Patterns: 772 patterns (shared with Drum Track patterns)
Format: KORG (KROSS) format, SMF format 0 and 1
Pad Sampler
Specifications
16 pads 8 banks
Automatically saved on the SD card, and automatically loaded
Up to four pads can play simultaneously
Recording format: PCM audio format 48 kHz/16-bit
Recording time: Up to approximately 14 seconds of stereo sample for each pad
Import: WAVE format, file name extension: .wav, 44.1 kHz/16-bit, 48 kHz/16-bit, stereo (* 44.1 kHz is automatically converted to 48 kHz)
Edit: Waveform display editing functionality, start address and looping settings etc., normalize and other editing operations
Audio Recorder
Recording Format: PCM audio format 48kHz/16bit
Import: WAVE format (file name extension: wav ) 44.1kHz/16bit, 48kHz/16bit stereo
* 44.1 kHz is automatically converted to 48 kHz
Export: WAVE format (file name extension: .wav) 48kHz/16bit, stereo
Recording Time: Maximum continuous recording time: 3 hours
Depends on the SD card used; approximately 90 minutes per 1 GB
Number of Songs: Up to 200 songs
Number of overdub recordings: Depends on the remaining capacity of the SD card
Counter: Hour/Min/Sec
Pad audio play:
16 pads 8 banks
Directly play back data from SD card
Multiple pads cannot be played simultaneously
Media
File, Utility, Information, additional PCM data management functionality
Controllers
General Control: Pitch bend wheel, Modulation wheel, SW1, SW2
Realtime Control: SELECT button, SWITCH button, KNOB1 knob, KNOB2 knob
Step Sequencer/Favorite/Pad Sampler/Pad Audio Play:
Pads 1-16
STEP SEQ ACTIVE button, Run button
FAVORITES ACTIVE button
SAMPLER ACTIVE button, HOLD button
AUDIO PLAY ACTIVE button
BANK LEDA/B/C/D/E/F/G/H (also used by Step sequencer, Favorite, Pad Sampler, and Pad Audio Play)
Drum Track: DRUM TRACK button
Arpeggiator: ARP button
Audio Recorder: AUDIO REC button
User Interface
Display: 240 64 pixel LCD backlight, Adjustable contrast
Category: CATEGORY dial, VALUE dial
MODE: COMBI button, PROG button, SEQ (GLOBAL/MEDIA) button
Value Controllers: Cursor buttons, EXIT,ENTER, FUNCTION, PAGE-, PAGE+, MENU buttons
Sequencer: REC button, START/STOP button
Quick Layer Split: LAYER/SPLIT button
Other: VOLUME knob
Control Input
Connections:
DAMPER: (Supports piano-style half-damper pedals as well as standard foot switches)
ASSIGNABLE SWITCH
ASSIGNABLE PEDAL
Audio Outputs (Analog)
AUDIO OUTPUT: L/MONO, R
Connectors: 6.3 mm (1/4") phone jacks(TS unbalanced)
Output Impedance: 1.1k ohm stereo, 550 ohm mono (L/Mono only)
Maximum Level: +10.0 dBu
Load Impedance: 10k ohm or greater
Controllable by the VOLUME knob
HEADPHONE OUTPUT:
Connectors: 3.5mm (1/8") stereo mini phone jack
Output Impedance: 33 ohnm
Maximum Level: 40 + 40 mW
Controllable by the VOLUME knob
Audio Inputs (Analog)
LINE IN:
Connectors: 3.5 mm (1/8") stereo mini phone jack
Input Impedance: 1.1k ohm
Maximum Input Level: -42 to 0 dBu
MIC IN:
Connectors: 6.3 mm (1/4") phone jacks(TS unbalanced)
Input Impedance: 33 ohm
Maximum Input Level: -48 to -6dBu
Phantom power or plug-in power is not supported.
Others
MIDI: IN, OUT
USB: USB connector TYPE B x 1, USB-MIDI interface, USB audio interface
SD Card Slot: One card slot
* Capacity recognized: SD memory cards up to 2 Gigabytes (GB). SDHC memory cards up to 32 Gigabytes (GB). SDXC memory cards are not supported.
General Spec
Power: AC adaptor power supply DC 9V or AA alkaline batteries x 6, or nickel-metal hydride batteries x 6
Battery Life: AA alkaline batteries x 6: Approximately 6 hours
AA nickel-metal hydride batteries (1900mAh) x 6: Approximately 7 hours
Power Consumption: 5 W
Dimensions (W x D x H): 935 mm 269 mm x 88 mm / 36.81" 10.59" 3.46"
Weight: 3.8 kg / 8.38 lbs (excluding batteries)
Included Items: AC adapter, Quick Start Guide