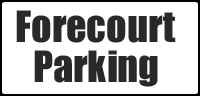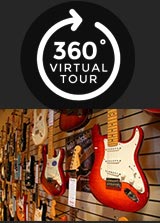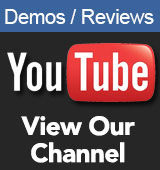 Opening Times
Mon/ Fri/ Sat
9.00am - 5.30pm


Tue/ Wed/ Thur
9.00am - 8.00pm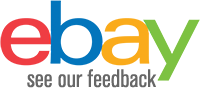 Contact Us
Sales

01772 722468

Email:

sales@achamilton.co.uk
Korg SP170S
This instrument is discontinued
Offering an affordable and rewarding piano solution, the Korg SP170S features an authentic feel and a captivating sound to satisfy the student, novice, or seasoned player. Main features With a clean, fresh design that omits the traditional control panel, the portable and stylish Korg SP170S emphasizes the vital piano elements: a comfortable keyboard and satisfying sound.
The two skillfully sampled concert grand piano sounds capture all the nuances of the performers touch. A total of ten sounds are provided, including electric pianos, harpsichord, organs, strings, and more. Korg's new Natural Weighted Hammer Action (NH) faithfully reproduces the touch of an acoustic piano. The Key Touch Control offers three levels of sensitivity to match the keyboard response to any playing style.
The Korg SP170s compact body houses a robust, built-in speaker system to deliver a deep and powerful sound. Reverb effect adds depth and spaciousness to the sound; Chorus adds warmth and motion.
The Korg SP170S Digital Piano features:
The two skillfully sampled concert grand piano sounds capture all the nuances of the performer's touch.
A total of ten sounds are provided, including electric pianos, harpsichord, organs, strings, and more.
Natural Weighted Hammer Action (NH) faithfully reproduces the touch of an acoustic piano.
The Key Touch Control offers three levels of sensitivity to match the keyboard response to any playing style.
Quality speaker system so no need for external amplification
Reverb effect adds depth and spaciousness to the sound; Chorus adds warmth and motion.
Two headphone jacks allow for parent/child or student/teacher private practice, or for just sharing with friends
Damper pedal and music rest included
Keyboard: 88 notes (A0-C8), Natural Weighted Hammer Action (NH)
Maximum Polyphony: 120 notes /60 notes (Stereo)
Sounds: 10 Total; Piano x 2; E. Piano x 2; Harpsichord; E. Clavichord; Vibraphone; Pipe Organ; Electric Organ; Strings
Effects: Reverb; Chorus (Effect depth is preset for each sound)
Demo Songs: 10 songs (1 per sound)
Functions: Key transpose, Pitch control, MIDI Channel, MIDI Program Enable/Disable
Jacks: Headphone/Line output x 2; MIDI OUT; Damper Pedal connection
Sound System: Amplifier: 9 Watt x 2;
Speakers: 10cm x 5cm Oval x 2; Bass Reflex housing
Power supply: DC 12 V Power Consumption 9 W
Dimensions (W x D x H): 51.65" x 12.8" x 5.24"
Weight: 26.68 lbs
Accessories: AC adapter, Music stand, Pedal (included)