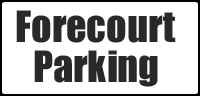 Opening Times
Mon - Sat
9.00am - 5.30pm


Sundays
Closed


2nd/ 3rd June
Closed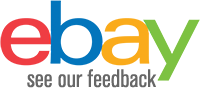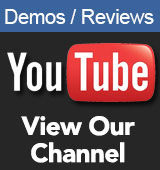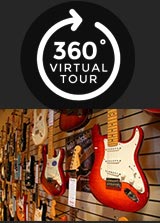 Korg MiniKORG 700FS Synthesizer
£1688.99 RRP £1799
1 In Stock
Free Mainland UK Delivery
Next working day on orders placed before 2pm
Pay Monthly
Pay up to 50% deposit - adjustable at checkout.
Example deposit of £168.90...
12 Months 13.9% APR - £135.83 P/M
24 Months 13.9% APR - £72.32 P/M
36 Months 13.9% APR - £51.28 P/M
48 Months 13.9% APR - £40.84 P/M
Click HERE for finance FAQ.
Korg MiniKORG 700FS Synthesizer
The MiniKORG 700S Revived
The miniKORG 700FS is an authentic revival of the miniKORG 700S. The revised miniKORG 700FS offers added functionality such as an arpeggiator, spring reverb and aftertouch. The miniKORG 700FS is a fully realized analog synthesiser that was developed in conjunction with the original designer, Fumio Mieda. the classic design along with the modern functions makes it appealing to older and younger/modern players.
Korg miniKORG 700FS Synthesizer Key Features
An authentic and updated revival of the miniKORG 700S
Authentic analog designed supervised by Fumio Mieda, who designed the original
Retains the unique KORG Traveller filter slider controls
Comes with with two Traveller knob types
Two oscillators and ring modulator exactly like the 700S model
Now has added memory program button (14 memories)
Spring reverb effect added
Joystick for pitch bend and modulation.
Aftertouch for added expressiveness, Arpeggiator
USB port, MIDI IN connector and a CV/GATE IN jack.
Includes a hard case made especially for the miniKORG 700FS
Free music software bundle
Stunning Leads, Thick Bass and more
While the miniKORG 700 was KORG's first synthesizer, it also produced some of the fattest and most dense sounds of all of our synthesizers. The miniKORG 700FS, features oscillators with a penetrating sound and an authentic recreation of the Traveler controller, one of the key features of the miniKORG 700.
The volca keys and volca bass use the filter circuit from the miniKORG 700, b ecause the clear and penetrating characteristics of this filter were a perfect match for products that specialize in lead and bass synth sounds with a strong presence. The miniKORG 700 sound sits easily in today's music, particularly with its lead and bass synth sounds.
Includes a hard case made especially for the miniKORG 700FS
To commemorate the revival of the miniKORG after nearly half a century, we are including a hard case with our limited edition miniKORG 700FS, designed especially for this product
Free music software bundle
The miniKORG 700FS comes with a diverse variety of music software including Izotope (featuring "Ozone Elements" which lets you not only create songs but also master them using AI), "Skoove" which will help you improve your keyboard playing skills, "Reason Lite" DAW software, as well as a wide range of software synths from KORG and other developers.
Apps for iPad/iPhone
KORG Gadget 2 Le (music production studio DAW app)
KORG Module (piano/keyboard sound module app)
Software for Mac/Windows
KORG Collection - M1 Le (synthesizer sound module)
UVI Digital Synsations (synthesizer sound module)
AAS Ultra Analog Session (synthesizer sound module)
AAS Strum Session (acoustic guitar sound module)
AAS Lounge Lizard Session (electric piano sound module)
Reason Studios Reason Lite (DAW music production software)
Skoove free 3 month trial of Skoove Premium (online piano lesson)
KORG Gadget 2 Le for Mac (DAW music production software)
iZotope Ozone Elements (Audio Mastering Plug - in Software)
Korg MiniKORG 700FS Synthesizer Specifications
Keyboard: 37 keys (with aftertouch, no velocity sensitivity)
Range: 7 octaves
Waveform: Triangle wave, Square wave, Sawtooth wave, Chorus I, Chorus II
Programs: 14
Input: USB connector (Type B), MIDI IN connector, SYNC IN and SYNC OUT jack (3.5mm monaural mini phone jack), CV IN and GATE IN jack (3.5mm monaural mini phone jack), AUDIO IN jack (6.3mm monaural phone jack, TS unbalanced)
Output: OUTPUT L/MONO and R jack (6.3mm stereo phone jack, TS unbalanced), Headphones jack (6.3mm stereo phone jack)
Power supply: AC adapter (DC 12V)
Power consumption: 9 W
Dimensions: (W x D x H)744 x 280 x 122 mm/29.29" x 11.02" x 4.80"
Weight: 8.5 kg/18.74 lbs.
Included items: AC adapter, Traveler knob (without protrusions type) x 2, Hard case
Accessories: (sold separately) SQ-CABLE-6 (Patch Cable)