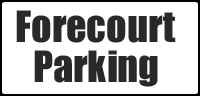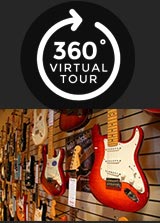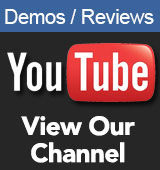 Opening Times
Mon/ Fri/ Sat
9.00am - 5.30pm


Tue/ Wed/ Thur
9.00am - 8.00pm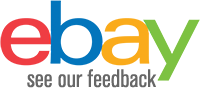 Contact Us
Sales

01772 722468

Email:

sales@achamilton.co.uk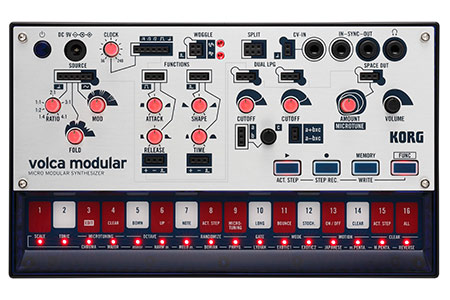 Korg Volca Modular
£169.00 RRP £179
Out of Stock
Available to Order Estimated delivery Call 01772 722468
The Korg Volca Modular offers a great insight into modular synthesis and offers a selection of 50 patch points and 8 modules all in a compact unit. The module houses independent analog synth modules, digital effects, and a sequencer all specially selected to make the modular easy to use, understand and be completely flexible in sound creativity. It even comes complete with colour coded the patch-pin cables.
Eight Modules
The easy to use and understand principle of the Volca Modular makes it is intuitive yet versatile. The 8 modules all have their own job and can be patched in numerous ways. The Modular comes even with guides and example of patched sounds to get your creativity going straight away. The modules include:
SOURCE: This consists of a triangle VCO carrier and a modulator. The complex overtones generated by FM modulation are sent through a wave folder circuit to add additional overtones, producing a distinctive sound. This module is important in determining the basic character of the sound of volca modular.
FUNCTIONS: This section consists of two function (envelope) generators. In addition to an ADH generator with attack, hold, and release, there's a Rise-Fall generator, also known as a slope generator, which not only applies time-varying change to the sound but also lets you patch the end trigger out back into the trigger in as a loop, making it usable as a VCO or LFO.
WOGGLE: This is a random signal generator containing a sample & hold circuit that uses pink noise as its source. Two outputs are provided, allowing it to output either stepped or smooth random noise.
SPLIT: This module distributes one input to two outputs. It can also be used in the reverse direction, combining two control or audio signals into one.
DUAL LPG: This consists of two low-pass gate circuits. Typical of the West Coast style of synthesis, the module packages a filter with an amp, allowing the brightness and volume of the sound to vary together.
UTILITY: This is a mixing scaling module that combines two signals in various ways. It can mix not only audio signals but also control signals, as well as inverting or attenuating those signals.
SPACE OUT: This is a stereo module that applies a reverb-like effect to the audio signal.
SEQUENCE: This module is for connecting to the internal sequencer. You can set the tempo, and select different rhythm divisions to output via the gate counter.
16 Step sequencer
Using the 16 buttons familiar from the volca series, you can perform step input or use the buttons as a keyboard for realtime recording. The pattern chaining function plays back multiple sequence patterns in succession, allowing you to connect up to 16 sequences with up to 32, 64, or even 256 steps.
There are a number of additional features capable with the sequencer. There is a motion sequencer capability that allows you to record knob movements whilst there is also an active step function which lets you play back while skipping the steps you specify. You can skip the latter half to produce a short loop, use an alternate time signature to create polyrhythms, and evolve sequence patterns in real time.
Two brand new mdoes specific to the Volca Modular include bounce sequence mode, which makes a round trip through the steps, and stochastic sequence mode, which gradually proceeds while randomly moving forward and backward.
Micro tuning and Scale Modes
You can choose from 14 types of scale including equal temperament. Since you can also specify the tonic key from which these scales start, you can play these scales in any key.
There's also a micro tuning function that lets you individually specify the pitch of each note. You can pursue your own unique music by performing in an original tuning with the pitch of individual notes raised or lowered.
Enjoy Anywhere
The Vocla Modular comes complete with battery powered capability and built-in speakers making it a truly portable modular synth. An optional power adaptor is available for longer periods of use.
Korg Volca Modular Overview Video