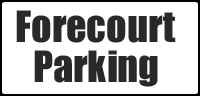 Opening Times
Mon - Sat
9.00am - 5.30pm


Sundays
Closed


2nd/ 3rd June
Closed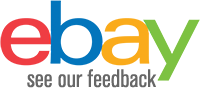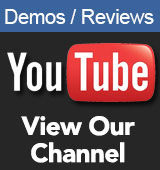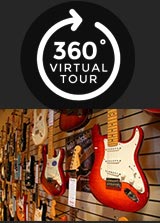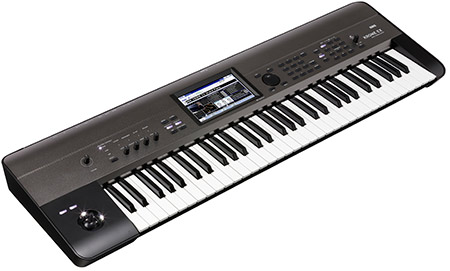 Korg KROME EX 61 Workstation
£849.00 RRP £869
Out of Stock
Available to Order Estimated delivery Call 01772 722468
Free Mainland UK Delivery
Next working day on orders placed before 2pm
Pay Monthly
Pay up to 50% deposit - adjustable at checkout.
Example deposit of £84.90...
12 Months 13.9% APR - £68.27 P/M
24 Months 13.9% APR - £36.35 P/M
36 Months 13.9% APR - £25.77 P/M
48 Months 13.9% APR - £20.53 P/M
Click HERE for finance FAQ.
The Krome EX expands on the original model, capable of everything from in-depth sound creation to full 16 track sequencer capabilities. A refreshed case design with a new colour houses a new set of PCM sounds designed for todays musical genres. All the high class pianos, strings, guitars and bread and butter sounds are there with a boosted selection of sounds focusing on EDM, ethnic and holywood style movie sounds. All of this with powerful 16 track recording and editing makes the Krome EX an all round musical production instrument.
Expanded Sound Selection
The KROME EX is equipped with host of new sound including new grand piano sounds. These sounds were recorded under the supervision of Seigen Ono, the authority on DSD recording and mastering, and provide a beautifully clear sound that builds on the success of the "German D Grand" that exemplifies the original KROME. An upright piano frequently used in pop has also been added.
As well as acoustic pianos there is a large range of electric pianos to choose from. There are in fact 3 different styles of electric piano built in and they can all be tweaked processed and enhanced using in-built amp simulators and effects. Each one makes use of 8 velocity layered samples for absolutely stunning quality.
From pianos to synth, brass, strings, guitars and everything in-between, the KROME EX is equipped with every essential sound you will ever need. Even the drum kits received special attention with 48 pre-loaded kits making use of over 2500 drum samples! Kits such as Jazz Ambience allow users to control mic positioning, ambient drum and dry level controls for an incredibly authentic sound experience.
Drum Tracks
Add additional life to your performance with the built in drum track feature. There are more than 600 preset patterns to choose from and space for saving user patterns as well. Drum patterns can be created and used with the sequencer, as well as providing a rhythm guide while you play, or they can be used creatively in your live performances.
Dual Polyphonic Arpeggiators
In combi or sequencer mode there is access to 2x arpeggiator systems. Each can run simultaneously and offers an array of choice from simply arp up and down patterns through to complete phrases, guitar riffs, lead patterns and more. Use them to add extra depth to your performance or create ideas for your musical creations. You can even edit the preset patterns to create your own unique arpeggiators.
Song Production Tools
The KROME EX has a powerful arrangement of song production tools. A 16 track MIDI sequencer offers a versatile way to record, edit and master your song creations. Instantly record your current playing setup direct to the sequencer to start you off then build up track by track using normal recording or looping capabilities. Go in depth with full piano roll edit mode and make use of a rich array of effects for adding depth and motion to your music. You can even record arpeggiators and drum tracks in to your songs.
Colour Touch Screen
All access to the sequencer, sounds, editing and more is direct through the large colour touch screen interface. The screen clarity and response makes navigating and operating the KROME EX system easy and intuitive.
Korg KROME EX Specifications
Keyboard
Semi Weighted Keyboard. Velocity sensitive is supported, after touch is not supported.
Standard C2 - C7 (transposable in the range [C1...C6]-[C3...C8])
System
EDS-X(Enhanced Definition Synthesis - eXpanded
Sounds
Maximum Polyphony: 120 voices (120 Oscillators) / Single Mode, 60 voices (120 Oscillators) / Double Mode
*The maximum simultaneous voice polyphony will vary depending on oscillator settings, velocity crossfading and whether you are using mono or stereo multisamples.
PCM Memory
4 GB (In case of 48 kHz, 16-bit Linear PCM converted)
728 multisamples (including 44 Stereo multi-samples)
2,502 drumsamples (including 574 Stereo Drumsamples )
Programs
Oscillator: OSC1 (Single); OSC1 + 2 (Double): Stereo multisamples are supported 8 velocity zones per oscillator with switching, crossfades and layers
Filters: Four types of filter routing (single, serial, parallel, 24 dB). Two multi-mode filters per oscillator (low pass, high pass, band pass, band reject)
Driver: Per-voice nonlinear driver and low boost
EQ: Three bands, with sweepable mid
Modulation: For each oscillator, two envelope generators (Filter & Amp), two LFOs, two key tracking generators (Filter & Amp), two AMS mixers, Pitch EG, Common LFO, two common key tracking generators
Combination: Max 16 parts. For each Timbre, keyboard and velocity split/layer/crossfades. Modifications to the program settings via the Tone Adjust function.
Drum Kit
Stereo and mono drum samples. 8 velocity zones switch (crossfades and layers)
The number of Combination / Program / Drum Kit
User Combination: 768 Combination (512 Preload)
User Program: 1536 Program (896 Preload)
User Drum Kit: 80 Drum Kit (48 Preload)
Preset Program: 256 GM2 Program + 9 GM2 Drums Program
Effects
Insert Effects: 5 Insert Effects (stereo in/out)
Master Effects: 2 Master Effects (stereo in/out)
Total Effect: 1 Total Effect (stereo in/out)
Timbre / Track EQ: 3-band EQ per in 1 Timbre / in 1 Track
Effect Types: 193 types (Usable as insert, master, or total effects. However, double-size effects cannot be used as a total effect.)
Modulation: Dynamic Modulation, 2 Common LFO
Effects Control Busses: Stereo side /chain (Limiter, Gate, Vocoder etc.)
Effect Preset: 32 preset per effect
Polyphonic Arpeggiator

Program Mode: 1 unit
Combination, Sequencer Mode: 2 units are available
Number of pattern: 5 preset Arpeggio pattern, 1,088 User Arpeggio pattern (960 Preload)

Drum Track

Preset Patterns: 710 patterns (Common with the preset pattern of the Sequencer mode)
User Patterns: 1,000 patterns (Pattern created in Sequencer mode can be converted to drum track user pattern)
Others: Configurable "Trigger Mode / Sync / Zone"

Sequencer

Tracks: 16-track + 1 master track
Number of Songs: 128 Songs
Resolution: ♩=1/480
Tempo: 40.00 - 300.00 (1/100 BPM resolution)
Maximum memory: 210,000 MIDI events
Template Songs: 16 preset / 16 user template songs
Cue List function: 20 Cue List, Songs can be arranged consecutively or repeatedly in up to 99 steps, a cue list can be converted back into a song.
Pattern / RPPR (Realtime Pattern Play and Recording): 710 Preset / 100 User pattern (Per song). 1 pattern set per song
Format: KORG (KROME) format, SMF format 0 and 1

Media

Load, Save, Utility, Data filer functionality (Save and Load MIDI System Exclusive Data)

Controllers

Controllers: Joystick, SW [1], SW [2]
Realtime Control:
[SELECT] Switch: TONE, USER, ARP
4 Knobs: Modulation, User, Arpeggio control
Drum Track: [DRUM TRACK] Switch: On/Off
Arpeggiator: [ARP] Switch: On/Off

User Interface

Display: Touch view graphical User Interface, 7 -inch Color TFT LCD, 800 x 480 pixel, Onboard LCD brightness control
Mode Switches: [COMBI], [PROG], [SEQ], [GLOBAL], [MEDIA] Switch
VALUE controllers: [VALUE] Dial, [INC], [DEC] Switches, 10 key block ([0] - [9], [-], [.], [ENTER], [COMPARE])
BANK Switches: [A], [B], [C], [D], [E], [F] switches (in Combination mode, [A], [B], [C], [D] switches are available)
SEQUENCER switches: [PAUSE]、[REW]、[FF]、[LOCATE]、[REC]、[START/STOP]
TEMPO: TEMPO
Others: [PAGE] switch, [WRITE] switch, [EXIT] switch, [VOLUME] knob, Contrast knob

Outputs AUDIO OUTPUT, L/MONO, R

6.3mm (Mono) Phone jack, Unbalanced.
Output Impedance: 1.1[kΩ] (L / Mono terminal: in case of Mono output, = 550[Ω]).
Maximum level: +16.0 [dBu], Load Impedance: more than 10 [kΩ].

Headphone Output

3.5mmStereo phone jack.
Output Impedance: 33[Ω].
Maximum level: 60 + 60 [mW] (In case of 33[Ω] Loaded)

Control Input

DAMPER (Half Damper supported), ASSIGNABLE SWITCH, ASSIGNABLE PEDAL

Others

MIDI: IN, OUT
USB: USB-MIDI Interface (TYPE B) x 1
SD Card Slot
Max 2 GB / SD Memory Card is supported
Max: 32 GB/ SDHC Memory Card is supported (SDXC Memory Card is not supported)
Power: Power supply (DC12V 3.5A), POWER switch
Power Consumption: 13W
Dimensions (W x D x H): 1,027 mm 313 mm 93 mm / 40.43 x 12.32 x 3.66 inches
Weight: 7.2 kg / 15.87 lbs.
Included Items: AC Adapter,
KROME EX Overview Video