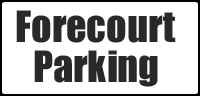 Opening Times
Mon - Sat
9.00am - 5.30pm


Sundays
Closed


2nd/ 3rd June
Closed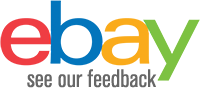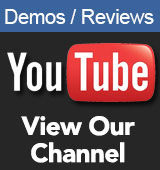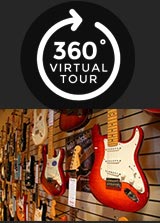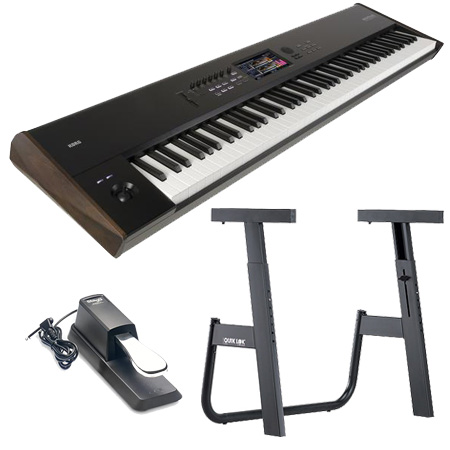 Korg Nautilus 88 Music Workstation Bundle With Stand and Pedal
Bundle currently not available. However Bundle componants may be in stock
Korg Nautilus Premium Bundle With Stand and Pedal
This fantastic Nautilus 88 bundle comes complete with the superb high quality Quiklok Monolith M-91 height adjustable stand which is incredibly sturdy to keep the Nautilus rock solid during playing. The included piano style sustain pedal can be used for a multitude of features or simply sued as a sustain pedal to make the most of the piano sounds.
Korg Nautilus Promotion
Korg have announced a special limited time promotion on the Nautilus workstation. When you purchase a new Korg Nautilus workstation from us you will be entitled to receive free Ultimate Synth Selection software and a free virtual on-line lesson with the master himself, Luke Edwards, of Korg UK. The promotion runs from 10th Sept - 31 Dec 2021. Please call for further details.
Nautilus 88 Music Workstation
A powerful creative tool and world class arsenal of sounds, the Nautilus 88 has the touch of a piano with 88 weighted keys, an incredible selection of sounds from 9 differing sound engines and all the recording and creation tools you could ever need to record and create your musical masterpieces. The large colour touch screen interface gives easy access to the hordes of features and capabilities of this amazing instrument. Whether wanting to get creative in the studio or play live gigs, this instrument will handle it all with ease.
Main Features
88 Weighted keys with touch response
Nine Sound Engines
Brand new sounds and samples including 'prepared pianos' and 'found percussion'
New Dynamics knob for expression manipulation
Real-time controller knobs which push in to the surface to prevent accidental change
Set list mode for live performance and instant recall of sounds/ settings
Smooth Sound Transition allows for glitch-free sound changes during performance
Arpeggio and drum track functionality
16 Track MIDI and 16 track audio sequencer
USB/MIDI ports allow input of control surfaces
61 Key Natural touch keyboard
New assignable front panel buttons
Nautilus Vs Kronos
The sound set of Nautilus is based on the same 9 engines found in KRONOS and same operation OS but with enhancements. There are also some cutbacks so as a quick guide here are some comparative features...
Nautilus has Semi weighted Keys - KRONOS has full weighted RH3 keys
Nautilus has 6 assignable shortcut buttons - KRONOS does not have this features
Nautilus has new mode features for viewing last settings in all modes in one screen - Not available on KRONOS
Nautilus has plastic case and no sliders - KRONOS has a selection of sliders and robust metal casing
Nautilus does not have KARMA technology where as KRONOS is fully equipped
There are brand new sounds and samples in Nautilus which so not exist in KRONOS
Nautilus has an octave shift button and dynamics control knob which are not on KRONOS
9 Sound Engines
Nautilus offers the same unprecedented sound engine capabilities as found in the flagship KRONOS model but comes in a lighter weight case with less real-time controls and no Karma system. The sound engines include:
SGX-2 Piano Sound Generator
EP-1 Electric Piano Generator
CX-3 Organ Generator
MOD-7 VPM/FM Synthesis Engine
PolysixEX - Polysix Synth Engine
MS-20EX Analogue Modelling
STR-1 - Physical Modelling Engine
Each sound engine has become known for its quality and versatility as they established themselves in the KRONOS name. With the Nautilus being a newer product Korg have had time to expand the capabilities and new sounds are now offered over 3 categories...
Unique Sounds
Nautilus contains brand new distinctive sounds including phrase loops, prepared pianos, found percussion and more. Many seldom heard-of musical instruments found in different regions around the world can be difficult to play, but distinctive phrases played on these instruments are featured on the NAUTILUS. Use these phrases as-is in your songs-let your imagination be your guide. The NAUTILUS features sounds that were sampled for the first time just for this instrument, including prepared piano sounds created by placing different objects between piano strings and recording samples, or "found percussion" sounds made by turning ordinary items into instruments to be struck. Not only do these novel and mysterious sounds provide an unexpected flavor to your songs, they offer broad possibilities for sound effects used in film and TV music as well.
Current Sounds
Designed to blend in with today's modern musical styles, the Korg Nautilus current sounds offer everything needed for EDM, electro, Grime and more. These sounds include new drums, synths bass pads etc.
Real-time Dynamics Control
Korg have equipped the Nautilus with a new Dynamics knob. Dynamics allows instant adjustment of the dynamic response of the instrument allowing the player more expressive capabilities. Turn the knob to the left and it softens the sound allowing a greater range of dynamics but twist it to the right to achieve a harder more flat dynamic perfect for cutting through on stage or modern styles.
Six Real-time Controllers
Whether performing live, in the studio or getting simply creative with programs and combinations, the six real-time controller knobs on the front panel allow instant control of all sorts of parameters from resonant filters, to arpeggio control, levels and more. The new design allows you to push the knob in to the product itself so it is out of the way from accidental changes and safer for transportation as well.
Large Colour Touch Screen Interface - Enhanced Operative Features
Korg have enhanced the operability of the Nautilus by adding some great new features and new assignable buttons. The large colour touch screen for example offers a great touch-drag ability for changing values easily. The MODE button lets you see what you've selected in each mode on a single screen, from PROG and COMBI to the set list, sampling, sequence and global modes. Each mode has tabs for each function, and the PAGE buttons offer more detailed editing with consistent operations. With the user-friendly navigation of the NAUTILUS, you can press the MODE button at any time to return to the start if you get lost. A dark mode is available for the display, using black as the primary color to reduce eye fatigue.
There are 6 assignable buttons on the front panel which can be used in multiple ways. They could be used for example to choose the modes such as program, combi etc in the usual way Korg products operate. However you can also assign these buttons as shortcuts for other features depending on your requirements. there are 4 sets available which you can customize to your requirements.
16 Effects Processors
With it's huge effects processing power, the Nautilus offers 12 insert effects, 2x master effects and 2x total effects to complete its arsenal. The insert effects can be assigned either individually or as chain linked effects in combination mode. The 2x master effects and 2x total effects can be applied as overall effects to all channels as needed. To top it off a seperate 3 band EQ is provided for each and every sequencer track.
16 Track Audio and MIDI Sequencer
The built in 60Gb SSD drive offers the perfect storage for the 16 track audio and MIDI sequencer system. The recording is so powerful and versatile that the Nautilus can be the complete creative workstation for your masterpieces. Record guitars, microphones, add effects, play MIDI sequences and more with full editing capabilities. Master your recordings down to stereo audio files all within the product itself.
Nautilus 88 Specifications
Keyboard
88 Keys:RH3 (Real Weighted Hammer Action 3), A - C (Velocity sensitive is supported, after touch is not supported).

Synthesis Types

SGX-2 Premium Piano (Acoustic Piano)
EP-1 MDS Electric Piano (Electric Piano)
HD-1 High Definition Synthesizer (PCM)
AL-1 Analog Synthesizer (Analog Modeling)
CX-3 Tonewheel Organ (Tonewheel Organ Modeling)
STR-1 Plucked String (Physical Modeling)
MOD-7 Waveshaping VPM Synthesizer (VPM Synthesis)
MS-20EX Component Modeling Technology (Analog Modeling)
PolysixEX Component Modeling Technology (CMT Analog Modeling)

Maximum Polyphony*1*2

SGX-2: 100 voices*3
EP-1: 104 voices
HD-1: 140 voices
AL-1: 80 voices
CX-3: 200 voices
STR-1: 40 voices
MOD-7: 52 voices
MS-20EX: 40 voices
PolysixEX: 180 voices
*1: In rare cases, when a large number of processor-intensive effects are active simultaneously (for instance, more than 14 O-Verbs), polyphony may be slightly reduced. *2: A portion of the multicore processor in KRONOS is devoted to generating voices, and a separate portion is devoted to generating effects. KRONOS dynamically allocates the voice processing power between the engines as necessary. The quoted maximum numbers of voices apply when 100% of the voice processing power is devoted to a single engine. *3: 100 dual-stereo notes (equivalent to 400 mono voices)

Built-in Expansion PCM Libraries

EXs301: German2 D Piano
EXs302: Italian F Piano
EXs303: Japanese Upright U Piano
EXs304: Prepared Piano
EXs305: Historical Keyboards
EXs306: Vintage Keyboards 2
EXs307: Strings & Synths
EXs308: Guitar Collection
EXs309: Bass Collection
EXs310: World Essence
EXs311: Background Loops
EXs312: SFX & Hits
EXs313: Found Percussions
EXs314: Expansion Drums

PCM RAM Capacity

Approx. 2GB *4
*4: The memory available for Sampling Mode will change based on the use of Expansion PCM libraries and User Sample Banks. Approx. 760 MB is available when shipped from the factory (When loading the file named "PRELOAD.KSC").

Wave Sequences

598 User memory, 377 Preload
Support for stereo multisamples, synchronization of individual notes, and tempo-based settings

Sampling System

Open Sampling System (resampling, In-Track sampling)
Bit Depth/Sampling Frequency:
RAM: 16-bit/48 kHz stereo/mono sampling
DISK: 16 or 24-bit/48 kHz
Sampling Time:
RAM: Depends on the amount of available PCM RAM
DISK: Maximum 80 minutes stereo (879MB: 16bit)
Sample Locations:
16,000 samples/4,000 multisamples (128 indexes per multisample)
Formats:
KORG format, AKAI S1000/S3000 data (with advanced Program parameter conversion); SoundFont 2.0, AIFF, and WAVE formats
Editing:
Time Stretch, Time Slice, Crossfade Loop, and other standard editing features

Effects System

Insert Effects: 12
Master Effects: 2
Total Effects: 2
Timbre EQ: 3 Band EQ
Effects Types: 197
Modulation: Dynamic Modulation and Common LFO
Effects Control Busses: Stereo side-chaining for compressors, gates, vocoders, etc.
Effect Presets: Total 783 preset, Maximum 32 per 1 effect (Preset User)

Arpeggiator

Arpeggiator Modules: One module in Program mode, two modules in Combination and Sequencer modes
Arpeggio Pattern: 5 presets + ARP A 2,048 slots (1,593 come Preload) + ARP B 128 slots
Controllers: On/Off, Latch, Gate, Velocity, Length, Swing, Tempo
Drum Track
Drum Track Patterns:
1,272 preset (common with the preset patterns of the MIDI sequencer)
1,000 user patterns
Patterns created in Sequencer mode can be converted to drum track user patterns.
Trigger Mode/ Sync / Zone / Swing, Drum SD, Tempo settings can be specified.
Sequencer/HDR
Tracks: 16-track MIDI sequencer + 16-track hard disk recorder + 1 master track.
Number of Songs: 200 songs
Resolution: 1/480
Tempo: 40.00 - 300.00 (1/100 BPM resolution)
Maximum Memory: 400,000 MIDI events or 300,000 audio events
MIDI Tracks: 16 tracks plus the master track, 697 preset / 100 user patterns (per song), 18 preset/16 user template songs
Format: KORG (NAUTILUS, KRONOS, OASYS) format, SMF formats 0 and 1.
Audio Tracks: 16-track playback, 4-track simultaneous recording, WAV file format 16bit/24bit.
Maximum Single-file Recording Time (mono): 80 minutes
Automation: Volume, Pan, EQ, and Send1/2; 10,000 regions (max.), Event Anchors, BPM Adjust
RPPR (Realtime Pattern Play and Record): 1 Pattern set per song
Auto Song Setup function
General
Disk Mode: Load, save, utility, data filer function (save/load MIDI System Exclusive data), CD-R/RW (UDF format read/write), ISO9660 Level 1.
Controllers: Joystick, Switches 1 & 2
Arpeggiator Control: On/Off, Latch, Gate, Velocity, Length, Swing, Tempo
DRUM TRACK: On/Off, Swing, Drum SD, Tempo
Principal Specifications
Frequency Response:
20Hz-22kHz, +/-1.0dB, 10k Ω load
THD+N:
20Hz-22kHz, 0.01%, 10k Ω load (typical)
S/N:
95dB (typical)
Dynamic Range:
95dB (typical)
Crosstalk:
95dB, at 1kHz (typical)



Outputs

L/MONO, R, Individual 1-4:
1/4" TRS Balanced
Output Impedance: 350 Ω Stereo; 175 Ω Mono (L/MONO Only)
Nominal Level: +4.0 dBu
Maximum Level: +16.0 dBu (when load impedance is 600 Ω or greater)
MAIN VOLUME slider controls only AUDIO OUTPUT (MAIN) L/MONO and R
Headphones:
1/4" stereo phone jack
Output impedance: 33 Ω
Maximum Level: 60+60 mW (when load impedance is 33 Ω)
MAIN VOLUME knob (link with AUDIO OUTPUT (MAIN))
USB-B:
24-bit, Sample Rate: 48 kHz, 2 channels
(Digital output of the same signals as AUDIO OUTPUT (MAIN) L/MONO and R)

Inputs

Audio Inputs 1 and 2:
1/4" TRS Balanced
Input Impedance: 10 kΩ
Nominal Level: LINE +4 dBu
Maximum Level: LINE +16 dBu
Nominal Level: MIC -22 dBu
Maximum Level: MIC -10 dBu
Source Impedance: 600 Ω
USB-B: 24-bit, Sample Rate: 48 kHz, 2 channels
Control Inputs: Damper pedal (half damper supported), assignable switch, assignable pedal
MIDI: In, Out, Thru
USB:
USB A (TYPE A) : For connection to external USB devices (QWERTY keyboards, MIDI controllers, ethernet adaptors, and storage)
USB B (TYPE B) : MIDI/audio interface, MIDI: 1 (16 channel) input / 1 (16 channel) output, Audio: 2 channel input / 2 channel output
*2 USB high-speed ports (supports 480Mbps)
Other
Disk Drives: 60 GB SSD (2.5")
Dimensions: (W x D x H): 1,437 x 387 x 139 mm / 56.57" x 15.24" x 5.47"
Weight: 23.1 kg / 50.93 lbs.
Korg Nautilus Tutorial - Samples/ Multisamples
korg Nautilus 88 First look
Introducing the Korg Nautilus