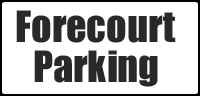 Opening Times
Mon - Sat
9.00am - 5.30pm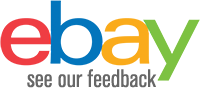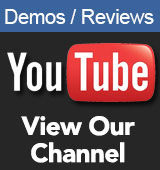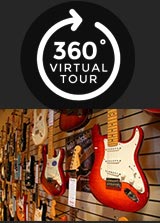 **We are here for online sales and product support - just call 01772 722468**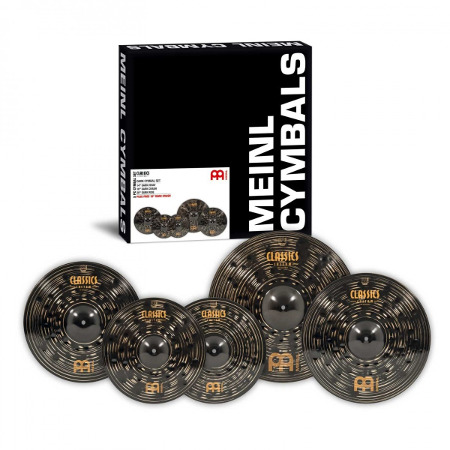 Meinl Classic Custom Dark Cymbal Set with free 18 Inch Crash
£479.00 RRP £496
1 In Stock

Pay Monthly
Deposit From £47.90
12 Months 19.9% APR - £39.58 P/M
24 Months 19.9% APR - £21.58 P/M
36 Months 19.9% APR - £15.64 P/M
Meinl Classic Custom Dark cymbal set plus Free 18 inch Crash
Includes
Meinl Classics Custom 14'' Dark Hi-Hats
Meinl Classics Custom 16'' Dark Crash Cymbal
Meinl Classics Custom 20'' Dark Ride Cymbal
FREE Meinl Classics Custom 18'' Dark Crash Cymbal
The Classic Custom Dark series are made in Germany with B10 Bronze alloy which gives it a very explosive attack and modern sound which is well suited for al sorts of genres from rock/Metal to Pop/Fusion. These cymbals can be added to virtually any existing set up because they blend very well with other sounds. Cuts through the mix perfectly and makes it's presence known in any scenario
Meinl Classic custom dark 14 inch Hi-Hats
The Classics Custom 14-inch dark hi-hat features a unique twist on the traditional design of these cymbals. A special finishing process leaves these hi-hats with more complex, dark and warm overtones along with the classic cutting "chick" sound. Not only does this model combine a bright attack with a smooth, earthy "slosh" when played open , the finish adds rich texture and a stunning look.
Meinl Classic Custom Dark 16 inch crash
The Meinl Classic custom dark 16 crash has a full tonal range and a full frequency spread, explosive attack, strong projection and a touch of warmth thanks to additional hammering.
Meinl Classic Custom Dark 18 inch crash
The Meinl Classics Custom Dark Cymbal Set includes an 18 inch crash. Having the decision between two cymbals in a setup gives you different tones and pitch, allowing you to create exciting and powerful rhythms.
Meinl Classic Custom Dark 20 inch Ride
The Meinl Classics Custom 20 Inch Dark Ride Cymbal has been shaped with pressure point technology and is designed to cut above the roar of guitars, doing the majority of the work so you don't have to play as hard to be heard. The 20 inch cymbal packs a loud and bright punch with rich musical tones thanks to the B10 bronze alloy material. Great for many different genres including metal, rock, pop, fusion and more, this classics custom cymbal from Meinl produces a full spectrum of overtones when it opens up, providing versatility with a touch of warmth.
Specifications
Material: B10 Bronze Alloy
Pitch: Medium to High
Volume: Medium
Sustain: Medium
Lathe: Wide Blade
Finish: Dark