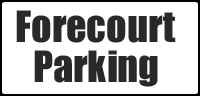 Opening Times
Mon - Sat
9.00am - 5.30pm


Sundays
Closed


2nd/ 3rd June
Closed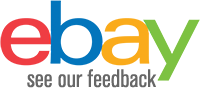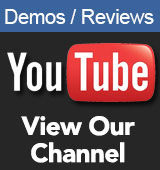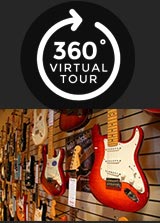 Nord Electro 5D SW73
Embrace the sound quality of the famous Nord instruments in a compact portable keyboard. The Electro 5D SW73 keyboard is the perfect combination of portability, high quality sounds and functionality for the gigging musician. It is just as good in the studio as on the live stage as well with easy access controls and expandable with sound from the Nord PIano and Nord Sample library.
Nord Piano Sounds
Famous for their high quality sound processing, Nord have equipped the Electro 5D 73 with 3 main sound sections. The piano section contains acoustic and electro piano models from Nords extensive piano library. The acoustic pianos also make use of the latest sympathetic string resonance technology derived from the Nord Piano 2 models. With a huge 1Gb of memory just for the Nord Piano Library sounds, it is now possible to have more of your favourites installed at once. The entire library is supplied on a DVD but there will always be an expanding library ready to download from the official Nord website.
Nord Organ Sounds
The organ section offers physical drawbar control, bringing back the classic feel, warmth and tone of the vintage organs. The B3 tone wheel emulation is developed from years of work and study of many different original organ tonewheel models. The organ has new operating mode call B3+ bass. The new mode adds an 8ft and 16ft bass to the left hand for an incredible meaty bass tone which can be used with other sounds like a piano for instance. There are also Farfisa and Vox organ models built in giving the user a whole range of organ tones for any genre of music. Bringing realism to the forefront of its sound Nord have incorporated an additional drive feature for adding the depth and distorted drive of classic rock organ sounds combined with a detailed rotary speaker effect. The rotary speaker is adjustable for fast and slow speeds and the optional half moon switch adds a dedicated rotary speed control.
Nord Sample Section/ Sample Library
The sample section makes use of the Nord Sample Library. With access to a huge library of sounds there is almost no limit to the potential sounds available in the sample section. With 256mb of dedicated sample space, there is plenty of room for your favourite sounds. Nord use a clever lossless algorithm allowing them to use samples up to 1/3 lower in required space. With a range from strings and guitar sounds through to classic synths or even custom samples, the sample section frees up creativity for you musical desires. Make use of the dedicated Nord Sample Editor to modify, control and make your own sample sets.
Electro 5D 73 - Layer And Splits
A first for the Nord Electro 5 series, users can now split and layer sounds. Usually only available on the Nord Stage series, layering and splits can be done in the form of: Piano/Organ, Piano/Sample, Sample/Organ. In the centre of the panel is a rotary dial (part mix) that instantly lets users quickly balance out the 2 sounds that are selected.
Powerful Effects Section
Bring your sounds to life with the powerful effects section. Add reverbs, delays, flangers, phasers and more with dedicated effects blocks. The Amp simulation uses the classic 122 rotary emulation derived from the Nord C2D. There is also a master 3 band EQ available for quick sound adjustment.
Live Performance Made Easier
The Nord Electro 5D now contains a Set List feature. Combined with the new OLED display, the feature will make live performance a breeze with fast access to all required sounds and settings. It lets you easily organize a group of Programs for each specific song in the list. Each song can consist of up to 4 different Programs, freely assignable from your existing Programs. You can create unique Set Lists for different bands or situations and the names and order can be easily customized.
Electro 5D SW73 Keybed
The key touch of the SW73 is smooth with a rounded waterfall tip. This allows for fast slides up and down the keys which is great when rocking out on the organ tones. It is also a quiet action with little noise from its keys. The key range goes from E-E.
Keyboard: 73 Velocity sensitive Semi Weighted Waterfall keyboard
Piano Section
1 GB memory dedicated to the Nord Piano Library
The Piano Section has 6 categories - Grand, Upright, EPiano 1 (tine), EPiano 2 (reed) Clavinet and Harpsichord.
Each category can contain several different models.
All pianos can be replaced using the Nord Sound Manager application
Advanced String Resonance-control (Gen 2)
Long Release
4 Dynamic Curves
Stereo pianos and samples can be played back in mono
40-60 Voices polyphony for Piano Library sounds.
Sample Section
256 MB memory dedicated to the Nord Sample Library
All samples can be replaced using the Nord Sound Manager application
The Sample Synth section comes shipped with a selection of one hundred samples from the Nord Sample Library
Attack and Decay/Release control
Dynamics control (Filter/Velocity)
15 Voice polyphony for Sample Library sounds.
Organ Section
User adjustable percussion levels, percussion decays and key click level
Vibrato / Chorus Control with separate functionality for each model (the classic C1, C2, C3, V1, V2, V3 options for the B3, Vibrato for the Farfisa)
4 Tonewheel modes: select the level of \"vintage\" desired
MIDI Split: By connecting an extra MIDI keyboard the Nord Electro 5 can be used as a dual manual (Lower/Upper) organ with different drawbar settings for each manual
Mount for Half-Moon Switch
9 physical drawbars
Effects Section
Effect 1
Pan, Tremolo, Wah and Ring Modulator
Three selectable depths for the Pan and Tremolo, rate controlled with the Effect 1 Rate knob
Tremolo, Pan, Ring-Mod and Wah can be controlled with Control Pedal
Effect 2
Phaser 1, Phaser 2, Flanger, Chorus 1, Chorus 2 and Vibe
Two selectable depths for each effect
Amp Sim
Comp/Amp - three amp/speaker simulations, compressor, C2D 122 rotary speaker, Tube Overdrive
Drive/Compression amount controlled with the Drive knob
Rotary speed controls - Slow, Fast and Stopped
Close or Normal microphone placement for 122 Rotary Speaker simulation
User adjustable rotary treble and bass rotor speeds and acceleration rates
Three band EQ, with sweepable mid. +/- 15 dB gain/attenuation
Master Effects
Dedicated Reverb with five algorithms - Room, Stage Soft, Stage, Hall Soft, Hall and Dry/Wet control
Dedicated Delay Effect - Rate, Amount, Tap-tempo and Stereo Ping Pong
Connectors
2 Audio outputs L & R - ", 6,35 mm jacks, unbalanced
1 Monitor input - 1/8", 3,5 mm stereo jack
1 Headphone output - ", 6,35 mm stereo jack
1 Control pedal input - ", 6,35 mm TRS stereo jack, like Yamaha FC7, Roland EV-7, Roland EV-5, Korg EXP2 and Korg XVP10.
1 Sustain pedal input - ", 6,35 mm jack. Use a momentary pedal, like e.g, Roland DP-2, DP-6, Yamaha FC-4, FC-5, Fatar VFP1-25 etc.
1 Rotary Speaker speed switch pedal input - \", 6,35 mm jack. Use a momentary pedal or a switch type pedal
MIDI In, MIDI Out - 5 pin DIN connectors
USB - type B connector - for transferring sounds and USB MIDI
IEC C14 power connector
Dimensions: 1066 mm (42") x 97 mm (3.8") x 296 mm (11.7")
Weight: 9.2Kg
The all new Electro 5 for 2015 has a great new screen which is exceptionally clear in all lighting conditions. An easy to use dial which adjusts the balance between layered or split sounds is another sensible addition in a long line of common sense features which most of us gigging musicians greatly appreciate. We have come to expect amazing Piano's and Organs from Nord machines and this model certainly continues to be outstanding in this area, in addition The Nord products have always had great pad sounds but in the past have shyed away from "regular" string , brass , choir , woodwind etc ,although recently they have been downloadable on models that incorporate the "Nord Sample Library", however on these new Elecro 5 beasties there is a plethora of these sounds built in. Perhaps the most appreciated feature though is the incredibly compact and lightweight nature of this machine. Usually anyone who buys a Nord becomes an instant fan and advocate of their products and I'm sure that trend will continue with this one , enjoy !