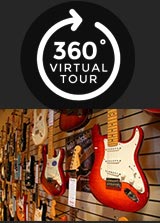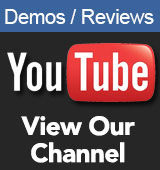 Opening Times
Mon - Sat
9.00am - 5.30pm


No Late Nights during August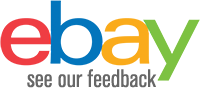 Contact Us
Sales

01772 722468

Email:

sales@achamilton.co.uk
Same Range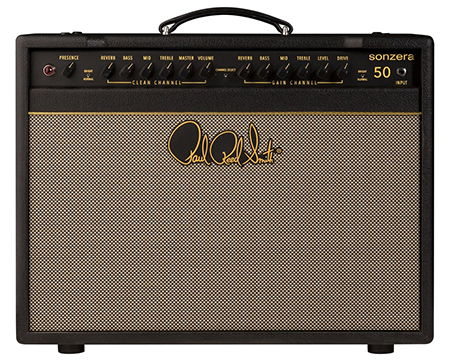 PRS Sonzera 50 1x12 Combo Amplifier
£799.00 RRP £879.00
1 In Stock
Example Deposit: £79.90
Below are example finance options available for you. The deposit amount is adjustable at checkout to suit you.
9 Months 0% APR - £79.90 P/M
12 Months at 9.9% APR - £63.04 P/M
24 Months 9.9% APR - £33.00 P/M
36 Months 9.9% APR - £23.02 P/M
The Sonzera 50 is a 50-watt amplifier with two independently controlled, footswitchable channels designed for maximum versatility and in the spirit of vintage amps that allowed you to control your tone instead of the amp being in control.
PRS Sonzera 50 1x12 Combo Amplifier

2 Indiependant Channels
The clean channel delivers full, 3D tones reminiscent of American 1960s and 70s amplifiers. The lead channel is related to the clean channel circuit-wise, so the it can be set up to act as a boosted clean channel or manipulated to make the channels sound like two completely different amps (the lead channel can be set from slight to very heavy distortion by simply using the volume and master controls). The bright switch on the lead channel has been carefully tailored to deliver familiar high-end snap and is particularly the effective on the low strings, neck pickup settings, and with singlecoils, while the low-end response of the lead channel is full, tight, and clear.

Both channels on the Sonzera are designed to maximize note clarity and definition, with bright switches per channel, a global presence control, and the tone stack allowing players to dial in bell-like chime or warmer, thicker tones. The Sonzera 50 features independent reverb controls per channel and can be turned on and off via the footswitch. The reverb circuit is designed to enhance notes without clouding them. The addition of a built-in effects loop allows players to use all their time-based effects with ease without negatively impacting the overall tone of the amp.
PRS Sonzera 50 1x12 Combo Amplifier Specification
General

Power: 50 Watts (Nominal)
Speaker: 12" Celestion V-Type
Power Tubes: 2 x 6L6GCMS
Preamp Tubes: 1 x JJ ECC83, 3 x 12AX7AC5
Channels: 2
Output Jack Configuration:
2 x 4 Ohm Parallel Jacks
2 x 8 Ohm Parallel Jacks
1 x 16 Ohm Jack
Bias: Fixed (Adjustable)
Effects Loop: Series
Colour: Stealth w/Black & Cream Grill Cloth
Included Accessories: Footswitch (Channel Control & Reverb On/Off)

Front Panel Controls

Clean Channels: Volume, Master, Treble, Mid, Bass, Reverb, Bright Switch
Gain Channels: Drive, Level, Treble, Mid, Bass, Bright Switch
Global Controls: Presence

Dimensions

Width: 24"
Depth: 10.5"
Height: 19"
Weight: 56.6 lbs (25.67kg)