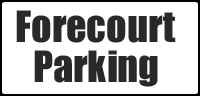 Opening Times
Mon - Sat
9.00am - 5.30pm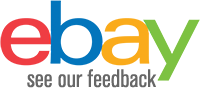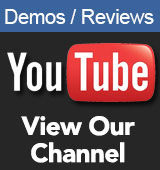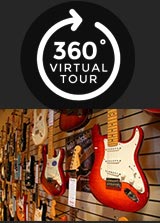 Roland JD-XA Analog Digital Crossover Synth
This instrument is discontinued
Roland JD-XA Digital and Analog Hybrid Synth
The JD-XA crossover synth packs analog and digital technology into a modern styled case with illuminated real-time controllers with incredible sound manipulation. A 4 part analog synth along with a 4 part digital sound section can be combined, creating huge sounds for total sonic destruction. Hands-on controllers will allow you to shape and mould sounds that you would never of heard before. Packed with flexible routing and connectivity such as USB and CV/Gate, the JD-XA can integrate with other analog synths, DAW systems and custom setups with ease.
JD-XA - 4 Part Analog Synth
Synth sounds have never been so rich. Each of the 4 parts makes use of 2 oscillators with filter and amp sections as well as four envelopes. As an eight oscillator synth, the sound production capabilities are huge. It is possible to route the sound direct from the analog output as a dry signal for external processing or recording. alternatively it is of course possible to route it through the high quality in-built effects processing so you have no requirement for external effects systems. Partials are easily accessible using the front panel controls for those who like to get in depth with their editing.
JD-XA Digital Sound Section
A modern synth would be nothing without the capability of using modern sounds so Roland have made use of their superior high quality SuperNatural sound engine. The SuperNatural sounds offer incredible sound definition and dynamics, perfect for any genre of music. The digital engine is also a 4 part system with 64 note polyphony, which can be manipulated in may ways such as with the internal analogue filters or internal effects processing. Furthermore, the sound engine is based on the Roland Integra-7 sound module, the beauty being that a whole bunch of new free sounds will be available for download from the Roland Axial website.
JD-XA - Crossing Digital And Analog Realms
Having both engines the JD-XA synthesizer is already versatile, but, roland have taken it a step further, both engines can be used simultaneously or singularly. This opens up a whole new level of sound generation. In-fact both sound engines can actually interact so for example it is possible to digital sounds through the analog filters, or use it as modulation sources for the Cross Mod and Ring Mod functions in the analog section. with such sound production tools to hand, the JD-XA synthesizer has to be one of the most powerful and unique synthesizers in its class.
JD-XA Filters And Sound Editing
With JD-XA's analog filters you can be assured a warm and responsive adjustment which is the perfect blend for a high quality sound source. Filters include a 4-pole, a transistor ladder with stronger characteristics, and a multi-mode filter option for the essential LPF, HPF, and BPF filtering. Illuminated slider controls allow users to modify the ADSR control of the filter for comprehensive sound editing.
Filters are of course a component of the whole sound system but the JD-Xa is equipped with lots of real-time controls. Sound are manipulated and modified using controllers such as LFO, Oscillator controls, pitch, Filters, Amp controls, ADSR controls and more. You will never find yourself short of a sound control element to perfect your sound.
Roland JD-XA Effects Processing
Essential to all sound, high quality effects can make the difference between a good sound and a superb sound. Each analog and digital part is equipped with a powerful MFX processor that has 67 different effect types covering pretty much every effect style you could imagine. The essentials are also covered via the five system effects processors, which provide reverb, delay, and master EQ plus two TFX processors with 29 effect types each.
16-Track Pattern Sequencer with Real-Time / Step Recording
Roland have added a versatile pattern sequencer to the JD-XA armoury. 8 Tracks for internal parts and 8 tracks for external sources allows for complex ideas and patterns to be built with each of the internal sound engine perts as well as triggering external devices for even more sonic potential. Recording is fast and easy to achieve which users will appreciate for capturing their ideas and musical designs.
Roland JD-XA Sound Routing
MIDI, USB, and CV/GATE open up the option for the JD-XAs already monstrous potential. Connecting up to modules, computers or other instruments you will find integration more than flexible to suit your needs.
Roland JD-XA Mic input
Yes,there truly is a mic input - The JD-XA`s mic input brings an extra dimension to your music. Use the mic as a modulation source, controlling filter cutoff, Cross Mod, or other parameters with your voice. Alternatively, you can dial up Vocoder tones, or simply add some pro-grade vocal reverb via the mic`s dedicated reverb processor. Whether you want to speak, sing, or synthesize, plugging a mic into the JD-XA is sure to lead to some positive musical mayhem.

Download New Sounds For Free
Expand your sound selection with professional sounds for free from the Roland Axial website. Designed by top sound designers, the free library downloads enable you to expand your sound choices and experiment with new ideas.
KEYBOARD
Keyboard49 keys (with velocity and channel aftertouch)
SOUND GENERATOR SECTION
Maximum Polyphony- Analog Part: 4 voices
Digital Part: 64 voices (varies according to the sound generator load) StructureAnalog/Digital Crossover Synthesizer
Analog Part: 4 parts (2 OSCs + AUX, 1 Filter, 1 AMP, 2 Pitch ENV, 1 Filter ENV, 1 AMP ENV, 2 LFOs and 1 MOD LFO)
Digital Part: 4 parts (3 Partial (3 OSCs, 3 Filters, 3 AMPs, Envelops for each section and LFOs)) (Digital Part uses SuperNATURAL Synth tones that is compatible with the Integra-7.) User Program Memory- Internal: 256
USB Flash memory: 256 The patterns of Arpeggio and Sequence are saved as programs. Analog-OSC Section- Oscillator waveforms: Saw, Square, Pulse/PWM, Triangle, Sine
Knobs/Sliders: Pitch, Fine, Cross Mod, Pulse Width, Pulse Width Modulation
Pitch Envelopes: Attack, Decay, Envelope Depth
Modulation: Cross Modulation, Ring Modulation, Oscillator Sync
(A-OSC2 is applied as modulation to A-OSC1.)Analog-FILTER Section- Filter Type: LPF1, LPF2, LPF3, HPF, BPF, Bypass
Knobs: Cutoff, Resonance, Key Follow, Envelope Depth, HPF, Drive
Envelope: Attack, Decay, Sustain, ReleaseAnalog-AMP Section- Knobs: Level
Envelope: Attack, Decay, Sustain, Release Digital-OSC Section- Oscillator waveforms: Saw, Square, Pulse/PWM, Triangle, Sine, Variation
Knobs/Sliders: Pitch, Fine, Pulse Width, Pulse Width Modulation
Pitch Envelopes: Attack, Decay, Envelope Depth
Modulation: Ring Modulation (Partial2-OSC is applied as modulation to Partial1-OSC.) Digital-FILTER Section- Filter Type: LPF1, LPF2, LPF3, HPF, BPF, Variation, Bypass
Knobs: Cutoff, Resonance, Key Follow, Envelope Depth, HPF
Envelope: Attack, Decay, Sustain, ReleaseDigital-AMP Section- Knobs: Level
Envelope: Attack, Decay, Sustain, ReleaseLFO Section- LFO Waveform: Triangle, Sine, Saw, Square, Sample&Hold, Random
Knobs/Sliders: Rate, Fade Time, Pitch Depth, Filter Depth, Amp Depth
Tempo SyncMixer Section (For Analog Part)- Level: A-OSC 1, A-OSC 2, AUXMic- Vocoder
MIC ModulationEffects- MFX: 8 systems, 67 types (each part has a MFX)
Part EQ: 8 systems (each part has a Part EQ)
TFX: 2 systems, 29 types
DELAY
REVERB: 6 types
Master EQ
Mic Input Reverb: 8 types
Others
Pattern SequencerTracks: 16 Patterns are saved as a program. SMF import supported.
Arpeggio Preset pattern: 64 Patterns are saved as a program.
Controllers: Pitch bend and modulation lever, Pitch and modulation wheels
Display16 characters 2 line LCD
External Storage: USB Flash memory
Connectors:
PHONES jack: Stereo 1/4-inch phone type
MAIN OUTPUT jacks (L/MONO, R): 1/4-inch TRS phone type
ANALOG DRY OUTPUT jack: 1/4-inch phone type
CLICK OUTPUT jack: Stereo 1/4-inch phone type
MIC jack: Combo type (XLR, 1/4-inch TRS phone), balanced
FOOT PEDAL jacks (CTRL 1, CTRL 2, HOLD)
CV/GATE OUTPUT jacks (2 systems): Miniature phone type
(CV: These jacks support OCT/V (Hz/V is not supported). GATE: They output +5 V.)
MIDI connectors (IN, OUT)
USB COMPUTER port (USB Hi-Speed AUDIO/MIDI): USB B type
(Use a USB cable and a computer with a USB port that support USB 2.0 Hi-Speed.)
USB MEMORY port: USB A type
DC IN jack
Power Supply: AC Adaptor
Current draw: 3,000 mA
Accessories: Owner's Manual, AC Adaptor Power Cord