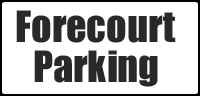 Opening Times
Mon - Sat
9.00am - 5.30pm


Sundays
Closed


2nd/ 3rd June
Closed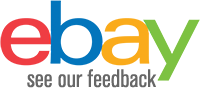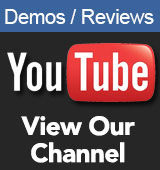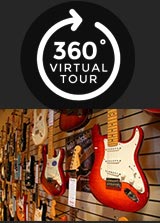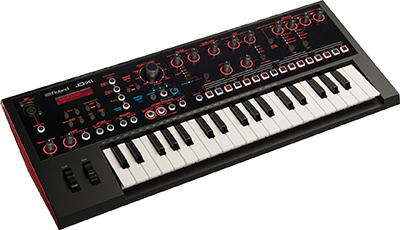 Roland JD-Xi Analogue and Digital Crossover Synth
£479.00 RRP £570
1 In Stock
Free Mainland UK Delivery
Next working day on orders placed before 2pm
The JD-Xi puts a true analog synth engine, Roland's famous SuperNATURAL synth sounds, and many other creative tools in a compact, 37 mini key synth. For a tiny synth, it delivers impressive, rich, warm analog bass and lead tones plus polyphonic PCM essentials like pads, strings, brass, and more. Create impressive loops in a flash with the pattern sequencer and built-in drum kits, and explore expressive vocal textures with the gooseneck mic, Vocoder, and AutoPitch.
JD-XI - Analogue And Digital Sound
A newly developed monophonic synth engine brings to life the analogue tones that are so highly sought after nowadays. Deep, phat synth sounds are a breeze to create using the hands on controls and classic waveforms including saw, triangle, and square. There is also pulse-width modulation and an analog filter, plus an independent sub oscillator for low-end enhancement.
If that wasnt enough then users have a choice of SuperNatural sounds to play with as well. This huge selection of sounds covers the other genres including pads, strings, pianos and more. There is even 128 voice polyphony to make great use of the high quality sounds!
JD-XI - 4 Track Pattern Sequencer
It is now easier then ever to perform complex parts, loops and create patterns with an in-built 4 track pattern sequencer. It allows the use of 2 synth parts, 1 analogue synth and 1 drum part for building your patterns. It even has a TR-REC mode simulating the classic Roland TR style step sequencing.
Vocoder And Gooseneck Mic
Straight fromt he box the Roland JD-Xi comes complete with a gooseneck microphone to make use of the superb vocoder and autopitch system. Using the Vocoder, you can sing into the mic and control the tone and pitch via sounds played on the keyboard. With AutoPitch, it's simple to achieve the exaggerated, robotic vocal sounds that are common in today's pop and electronic music styles. There's also a clever Auto Note function that allows you to "sing" JD-Xi synth sounds without touching the keyboard.
Extensive Drum Kit Sounds And Editing
Roland have used their prominent drum technology to fill this synth with high quality drum kit sounds. High quality acoustic and electronic drums are available to choose from. You can also personalize the kits for your music by adjusting filter, envelope, pitch, and pan parameters on individual drum sounds.
Effects Processing
The JD-Xi includes four simultaneous effects sections for bringing out the best from any sound. Effect 1 and 2 provide selectable processing options such as Bit Crusher, Slicer, and Ring Mod, while dedicated Delay and Reverb sections make it easy to envelop sounds in spacious ambience. Each effects section can be turned on/off separately for the three synth sections and drums, allowing you to shape your mix with many creative combinations.
New Sounds For JD-XI - Free
Utilising Rolands latest Axial website, users will be able to download and make use of new sounds for free! Produced by top artists and sound engineers, expansion sounds will be available and will expand in selection as they are made for your convenience. Check out the downloads section of the Roland website here
Keyboard

Keyboard

37 mini keys (with velocity)

Sound Generator Section

Maximum Polyphony

129 voices (Digital Synth/Drum Kit: 128, Analog Synth: 1)

Parts

4 Parts
(Digital Synth Part: 2, Drums Part: 1, Analog Synth Part: 1)

Tones

Digital Synth Tone (SuperNATURAL Synth)
Analog Synth Tone
PCM Drum Kit
* For an analog synth tone, the oscillator, sub-oscillator, and filter sections consist of analog circuits.


Effects

Effect1 (Distortion, Fuzz, Compressor, Bit Crusher)
Effect2 (Flanger, Phaser, Ring Mod, Slicer)
Delay: 2 types
Reverb: 6 types

Other

Pattern Sequencer

Tracks: 4

Vocal Function

Vocoder
Auto Pitch
Auto Note

Other

Favorite, Arpeggio

Controllers

Pitch Bend/Modulation Wheel

Display

16 characters 2 line LCD

Connectors

Headphones Jack: Stereo 1/4-inch phone type
Output Jacks (L/MONO, R): 1/4-inch phone type
Input Jack (LINE(MONO) / Guitar Input): 1/4-inch phone type
MIDI Connectors (IN, OUT)
USB COMPUTER Port (USB Hi-Speed AUDIO/MIDI)
(Use a USB cable and a computer with a USB port that support Hi-Speed USB.)
DC IN Jack
MIC Input Jack: XLR type, unbalance

Power Supply

AC Adaptor

Current draw

1,000 mA

Accessories

Owner's Manual
AC Adaptor
Microphone

Size and Weight

Width

575 mm
22-11/16 inches

Depth

245 mm
9-11/16 inches

Height

85 mm
3-6/16 inches

Weight

2.2 kg
4 lbs. 14 oz.
Staff Review - Roland JD-Xi
So got my hands on the JD-Xi and thought I would not touch the manual as per usual and see what this little instrument could do and how quick I could get my head around it. Straight from the box the product feels great, very lightweight and despite its compact size does not feel tacky as you may expect it to. The colour contrast with the red/orange lights and text on the black background looks amazing and makes everything very clear for operation.
Turning it on the first time brings you to a nice synth sound, rich and full toned. First thing I did was straight to the 4 effects dials and instantly dialled in some reverb and delay to see how the effects came out. They were amazing, reverb is really smooth along with clear delay and control. The dials respond very nicely with the amount of applied effect making effects control really nice. The effects also have a dedicated on off button which turns each effect on in sequence and then off so you can have whichever effects applied you want without having to dial them down.
On the left side of the panel is the 4 part buttons - 2 digital, 1 drums and 1 analog. Initially it was not obvious to me but each one of these buttons is in-fact a different part of the step sequencer. Pressing any of the digital parts allows you to use the big category sound knob to choose a digital sound from. By digital it means sampled sounds like pianos, strings, etc. Because the JD-Xi uses supernatural voices, the sound of the digital parts is superb. Its amazing how good sound like the pianos come across. Using the tone + & - buttons it is easy to flick through the sounds in the selected category. The category dial was vey very solid and actually almost difficult to turn but it gave a sense of good build quality. What I did find myself doing a lot by accident was pressing the performance button + & - instead of the Tone buttons. The performances are the overall preset memory buttons which remember all your settings so of course it was a pain for me, all because when you change performance of course you loose what you were doing before! There is no way to go back to what you were doing you simply have to start again but thankfully its easy to do with the hands-on controls.
I had a good play with all the parts including drums and anlog synth section and they are really good! The analog synth is rich in sound and easy to manipulate certain parameters with the hands-on controller. It may have been nice to have more hands on control on the product for filters and envelopes etc but then the front panel would probably be really cluttered where as its very clean and clear. There are additional parameters available from the menus to edit your sounds should you find yourself wanting to edit in more detail. The drums action amazed me a lot. As it turned out it was possible to filter independent drum sounds so If I applied a filter to a cymbal it did not affect the whole kit which could be very useful! There are lots of great kits built in to play with as well.
So after playing with the sounds it was step sequencer time and it was then I realised each performance that is pre-set by Roland has a step sequence already done for it. Its great just going through the performances and listening to whats been done as inspiration. Its possible to delete parts and modify whats been recorded as well should you wish to use one as a base for your own creation. The sequencer has a lot of settings which are accessed through menus such a the timings, pattern lengths etc which you need to make right before you start recording if starting from scratch. I think it would be wise to read about all the shortcut keys as well because there is so much you can do by holding the short key to get to alternate functions. Example - It took me a little time to realise you can switch measure holding the shift key and selecting the next measure set from the step sequencer buttons. I was looking for this because when I modified for example an analog part sequence the changes were only applying to the first bar, which of course is useless in a multi-bar pattern. Its also easy to delete a whole part using the shift key as well as being able to mute any of the individual parts by holding shift then pressing whichever part button you wish to mute/un-mute.
I did have a few issues trying to record a pattern from scratch. I found no sync start feature to start recording in real-time and I found trying to generate a step pattern in any other type of timing was a little arduous having to change the settings within the menus. It was easier to record in real-time for anything like that. It would have also been nice to be able to mute individual drums quickly. I could find no way of doing it without going into the menus for the drum part which of course is useless when performing live. Maybe a software upgrade will update such a feature, who knows what Roland will do with that.
On the whole I was amazed at what comes in this little instrument. Its compact, the mini keys felt good to play, the sounds were really high quality and the step sequencer a huge feature to have on an instrument of its type at its price bracket. Yes, it has some slightly fiddly issues but these may even be addressed with future software upgrades. I would highly recommend it just as a sound source and everything else is a bonus!