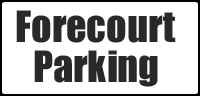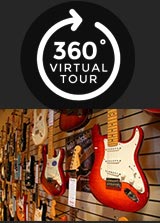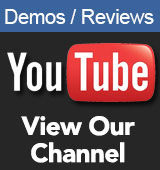 Opening Times
Mon/ Fri/ Sat
9.00am - 5.30pm


Tue/ Wed/ Thur
9.00am - 8.00pm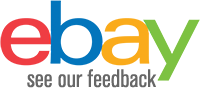 Contact Us
Sales

01772 722468

Email:

sales@achamilton.co.uk
Roland F120 Black
This instrument is discontinued
Roland have brough their developed SuperNatural Piano technology to a new affordable digital piano, with a sleek, slim cabinet and contemporary design. This highly developed technology emulates velocity response, note decay and key-range behavior to the Nth degree making for a truly natural piano response and sound.
The Roland F120digital piano uses a new Ivory Feel-G keyboard, featuring Progressive Hammer Action with Escapement. This inherits the functions, appearance, and texture of keyboards found on Roland's flagship pianos.
Learning and education have been thought out with the Roland F-120s feature set. A clever twin piano mode allows 2 people to duet on the single piano by adjusting octave tunings at each side and both players can use a sustain pedal. This is a great feature for teachers guiding their pupils playing. Of course headphone sockets are provided for un-disturbed playing.
SuperNATURAL Piano in a Contemporary Cabinet
SuperNATURAL Piano -
Roland F120
With Roland's breakthrough SuperNATURAL Piano engine at its core, the
F120
brings a new level of authentic sound and natural performance to the digital domain. Roland's engineers relentlessly analyzed the complex, ever-changing characteristics of concert grand pianos, faithfully capturing and reproducing the tonal variations based on the velocity of each keystroke. With SuperNATURAL, three key elements are dramatically enhanced: velocity response, note decay and key-range behavior. The end result is an incredibly expressive and authentic sound that blurs the line between digital and acoustic.
Ivory Feel-G Keyboard
Roland F120
The
F120
is outfitted with an Ivory Feel-G keyboard, featuring Progressive Hammer Action with Escapement, inherits the functions, appearance, and texture of keyboards found on Roland's flagship pianos. Thanks to the combination of the latest sensor technologies and the SuperNATURAL Piano sound engine, the
F120
offers expression and performance that rivals that of high-end pianos.
Slim Cabinet Design - Roland F120
Compact, stylish and only 30cm deep, the F-120 can be placed anywhere in your room. The unique folding-lid design covers the keyboard safely when closed, and serves as a music rest when raised. The F120 is available in two beautiful finishes: Satin Black and White.
Skill-Building Features - Roland F120
More than a great piano; the F120 is equipped with features to enhance your skills. The Twin-Piano feature, for example, is designed for side-by-side lessons or performances with a teacher or duet partner. It enables the keyboard to be split into two parts, each of which covers the same octaves. This makes it easy to see and hear when practicing beside a teacher. In the same way, the left and right pedals can be reassigned to act as damper pedals for either side of the split keyboard. The F120 also has a built-in metronome and recorder, so you can practice with a perfect time reference, and record and listen back to your performances.
Digital Advantage - Roland F120
With the F120, you can play day or night, year after year, and enjoy perfect sound and performance. Since the instrument is fully digital, there are no strings to tune. No need to worry about temperature changes or aging strings. And since it's digital, the F120 lets you play through its built-in speakers, its external output, or privately through headphones. The built-in external input lets you connect an audio player for play-along fun.
Specifications Roland F120
Controls
Song Select, Play/Stop, Rec, previous/Rewinding, next/Fast-forwarding, Track Mute, Tempo, All Song Play, Count-in

Tempo
Quarter note = 10 to 500

Resolution
120 ticks per quarter note
Metronome
Beat: 2/2, 0/4, 2/4, 3/4, 4/4, 4/5, 6/4, 7/4, 3/8, 6/8, 9/8, 12/8
Internal Memory
Songs
Max, 10 songs
Song Save Format
Standard MIDI Files (Format 0)
Other
Internal Songs
189 songs

Rated Power Output
12W x 2

Speakers
[8 cm x 12 cm] x 2
Volume Level (SPL)
103 dB
* This value was measured according to the method that is based on Rolands technical standard.
Display
7 segments, 3 characters LED

Control
Volume

Pedals
Damper (capable of continuous detection), Soft (capable of continuous detection), Sostenuto

Other Functions
Panel Lock, Visual Control

Connectors
DC In jack, Pedal connector, Input jack: Stereo miniature phone type, Output jacks (L/Momo, R): 1/4-inch phone type, MIDI connectors (In, Out), Headphone jacks x 2: Stereo 1/4-inch phone type

Power Consumption
12 W (4 W - 24 W)

Accessories
Owners Manual, AC Adaptor, Power Cord (for connecting AC Adaptor), Headphone Hook
Size and Weight (With lid closed, stabilizers mounted)
Width
1,361 mm
53-5/8 inches
Depth
345 mm
13-5/8 inches
Height
778 mm
30-11/16 inches
Weight
34.0 kg
75 lbs.
In the interest of product improvement, the specifications and/or appearance of this unit are subject to change without prior notice.