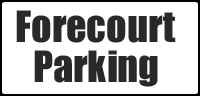 Opening Times
Mon - Sat
9.00am - 5.30pm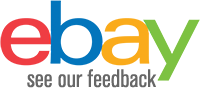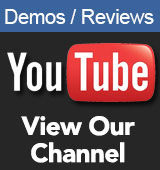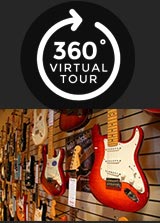 **We are fully open - Online and Instore**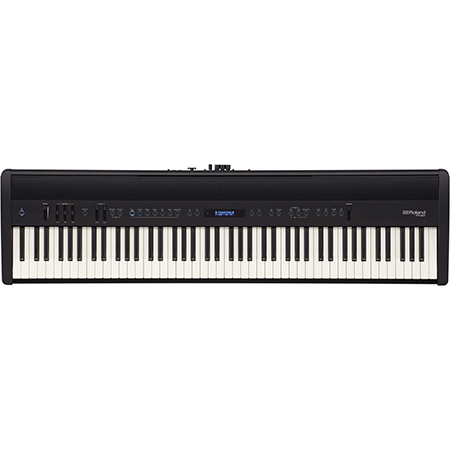 Roland FP-60 Digital Piano Black - Refurbished
Roland FP-60 Digital Piano Black - Refurbished
NO-COMPROMISE PIANO PERFORMANCE FOR HOME, STAGE, AND STUDIO
If you need a quality piano for home, classroom or live performance, the FP-60 is a fantastic choice. This portable digital piano offers exceptional sound and touch housed in a sleek, stylish cabinet that looks great and is easy to transport. The specially designed onboard speaker system produces rich, impressive sound with ample projection for performing at small venues, while a range of non-piano sounds allow you to cover a variety of musical styles. And with modern Bluetooth wireless connectivity built in, you can connect a smartphone or tablet and enhance your playing and practice sessions with Roland's Piano Partner 2 and other music apps. The FP-60 offers truly outstanding value, delivering premium piano quality in a streamlined instrument that travels anywhere.
SuperNATURAL Piano sound engine with 288-voice polyphony for true acoustic piano sound and response
PHA-4 keyboard with escapement and Ivory Feel keys for inspiring grand piano touch
Connect your smartphone or tablet wirelessly via Bluetooth and play along with favorite songs through the piano's speaker system
Advanced onboard speaker system provides rich, powerful sound for home playing and intimate live performances
Also includes electric pianos, strings, organs, and synth sounds from Roland's flagship instruments
Enhance performances and practice sessions with Roland's Piano Partner 2 app and create music with Apple's GarageBand for iOS and other leading music apps
Three-band EQ with dedicated front-panel controls
DP-10 damper pedal included; compatible with optional RPU-3 triple pedal
Optional KSC-72 stand and KPD-90 three-pedal unit provide an elegant integrated look for home use
Available in black or white finish
Premium Sound and Keyboard Feel in a Go-Anywhere Design
When a piano is designed to be portable, it often means that sound quality and keyboard feel are sacrificed. That's absolutely not the case with the FP-60, as Roland's advanced piano technologies deliver superior tone and touch that will satisfy the most experienced pianists. The SuperNATURAL Piano engine provides the dynamic, expressive sound of an acoustic grand, with rich, complex overtone changes that naturally follow your touch. And with 288 notes of polyphony, you can freely use the damper pedal to realize authentic acoustic performances. Then there's the PHA-4 keyboard with escapement and Ivory Feel keys, which incorporates the latest sensing technology to accurately translate your playing nuances for unrestricted expression.
Built-In Sound System, Ready for Gigging
Due to size limitations, the onboard speaker systems in typical portable pianos only produce enough sound for playing and practicing at home. But thanks to a sophisticated design derived from the flagship FP-90, the FP-60 has a big, powerful sound that projects beautifully in small performance venues, eliminating the need to carry an external sound system. The speakers and integrated amplifier have been carefully tuned for precise reproduction of every tonal detail, and dedicated speaker boxes have been engineered into the keyboard cabinet to deliver rich sound with impressive dynamic range. And with the convenient three-band equalizer on the front panel, it's easy to shape the sound as needed to fit the venue.
Cover Any Musical Style with a Wide Selection of Sounds
Even if you mainly play classic acoustic piano sounds, there are often situations when you need additional sounds to play various songs and styles. The FP-60 has you covered with a selection of pro-grade electric pianos, strings, organs, and synths, giving you sound options for nearly any musical genre. What's more, you can store favourite sounds - plus other useful settings like layers and splits - in 30 user registrations for quick recall. Dedicated Upper and Lower volume sliders are within easy reach, allowing you to instantly fine-tune the balance of your sound.
Connect Your Smartphone or Tablet via Bluetooth and Expand Your Creative Options
With the FP-60's convenient Bluetooth connectivity, you can wirelessly pair with your smartphone or tablet and transform the way you perform and practice. It's easy to stream music through the piano's onboard speakers, perfect for play-along fun at home or as a backing track at the gig. Installing Roland's free Piano Partner 2 app on your device lets you get even more creative, providing access to all sorts of rhythm accompaniments that intelligently follow the chords you play. MIDI over Bluetooth is also supported, allowing you to use the FP-60 with GarageBand for iOS and numerous other music creation apps.
Elegant and Attractive in Every Setting
While the FP-60 is packed with the latest technology and time-saving features for the busy musician, its exterior is simple and refined. Based on the award-winning design of the FP-90, it offers a stylish appearance infused with understated elegance. And when used at home, it can even be paired with a matching KSC-72 stand and KPD-90 pedal for a sophisticated contemporary upright look. The KSC-72 stand is both stable and durable, while the KPD-90's three-pedal configuration supports Progressive Damper Action, providing continuous response for traditional playing techniques.
SOUND GENERATOR
Piano Sound

Piano Sound: SuperNATURAL Piano

Max. Polyphony
Tones

Piano: 15 tones
E.Piano: 16 tones
Strings: 11 tones
Organ: 15 tones
Pad: 15 tones
Other: 279 tones (including 8 drum sets, 1 SFX set)
KEYBOARD
Keyboard

88 keys (PHA-4 Standard Keyboard: with Escapement and Ivory Feel)

Touch Sensitivity

Key Touch: 100 types, fixed touch

Keyboard Modes

Whole
Dual
Split (split point adjustable)
SPEAKER SYSTEM
Speakers

Speakers: 8 x 12 cm (3-3/16 x 4-3/4 inches) x 2 (with speaker box)

Rated Power Output
Volume Level (SPL)

103 dB (This value was measured according to the method that is based on Roland's technical standard)
HEADPHONES
Headphones

capable of Headphones 3D Ambience
TUNING, VOICING
Master Tuning

415.3 - 466.2 Hz (adjustable in increments of 0.1 Hz)

Temperament

10 types

Equal
Just Major
Just Minor
Pythagorean
Kirnberger I
Kirnberger II
Kirnberger III
Meantime
Werckmeister
Arabic
selectable temperament key

Effects

Ambience
Equalizer (3-band digital equalizer)
Only for organ tones
Only for E.Piano tones
Piano Designer (Only for "Concert Piano, Ballad Piano, Mellow Piano, and Bright Piano" tones)

Lid
String Resonance
Damper Resonance
Key Off Resonance
Single Note Tuning (Stretch Tuning)
Single Note Volume
Single Note Character
BLUETOOTH
Bluetooth

Audio

Bluetooth Ver. 3.0 (Supports SCMS-T content protection)

MIDI
Turning music sheet
COMPATIBLE ANDROID/IOS APPS (ROLAND)
Compatible Android/iOS Apps (Roland)

Piano Partner 2
Piano Designer
DATA PLAYBACK
Playable Data

SMF (Format 0, 1)
Audio File

WAV, 44.1 kHz, 16-bit linear format
MP3, 44.1 kHz, 64 kbps - 320 kbps
requires USB Flash Memory

Internal Songs
RECORDER
Recordable Data

Standard MIDI Files

Format 0, Approx. 70,000 notes memory

Audio File

WAV, 44.1 kHz, 16-bit linear format, require USB Flash Memory
CONVENIENT FUNCTIONS
Convenient Functions

Metronome (adjustable Tempo/Beat/Down beat/Pattern/Volume/Tone)
Transpose (Keyboard/Song: in semitones)
Registration (30 registrations, capable of pedal shift)
Registration Set
Tone Demo
Auto Off
OTHER
Display

Graphic LCD 132 x 32 dots

Connectors

DC In jack
Pedal (jacks: TRS 1/4-inch phone type)

Damper/R
Sostenuto/C *1
Soft/L *1

Input Stereo jack

Stereo miniature phone type

Output (L/Mono, R)

jacks: 1/4-inch phone type

USB Computer port
USB Memory port
Phones jack x 2

Stereo miniature phone type
Stereo 1/4-inch phone type

*1: Assignable

Power Supply
Power Consumption
Accessories

Owner's Manual
Leaflet "USING THE UNIT SAFELY"
AC adaptor
Power cord
Music rest
Damper pedal (DP-10, capable of continuous detection)

Options (sold separately)

Dedicated stand
Dedicated pedal board
Keyboard stand
Pedal unit
Damper pedal
DP series
Pedal switch
Expression pedal
Carrying Bag
USB Flash Memory (*2)
*1 Cannot use for Damper/R.
*2 Use a commercially available USB flash drive or a USB flash drive sold by Roland. However, we cannot guarantee that all commercially available USB flash drives will work with this unit.
SIZE (DETACHED MUSIC REST)
SIZE (FP-60 WITH KSC-72 AND MUSIC REST)
WEIGHT (FP-60 WITH MUSIC REST)
WEIGHT (FP-60 WITH KSC-72, KPD-90, AND MUSIC REST)
Roland FP-60 Digital Piano