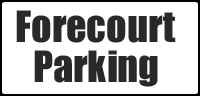 Opening Times
Mon - Sat
9.00am - 5.30pm


Contact Us
Sales:

01772 722468

Email:

sales@achamilton.co.uk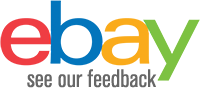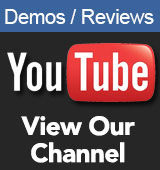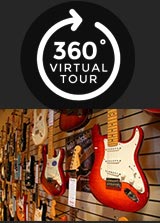 **We Are Open for Mail Order, Telephone Enquiries and Product Support**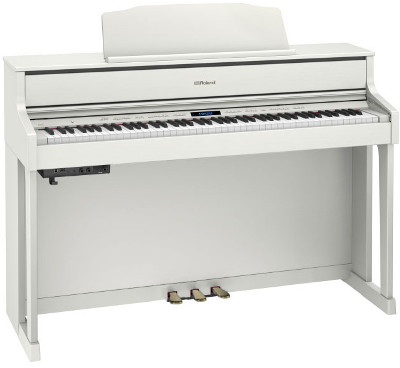 Roland HP 605 Digital Piano White
Play and perform on the Roland HP 605 (HP605-WH) white digital piano. SuperNatural piano sound technology combined with a 6 speaker acoustic projection speaker system, transports your piano playing experience to the next level. Enjoy a grand piano sound that envelops you in tone and rich dynamics whilst bluetooth technology allows you to integrate with smart media devices and enjoy interaction with fun and educational apps. It is even possible to play audio via bluetooth and play along with your favourite songs.
Roland HP 605 WH - SuperNatural Piano Technology
Unlike standard digital piano technology where a sound is generated by recording an acoustic piano, Roland use their unique SuperNatural technology to actually generate the piano sound in realtime on the HP605 piano. This technology takes the principle of the basic sound that makes a piano - the waveform generated by the string vibrating. Then it layers up those waveforms for example 3 strings per note on the upper registers and then passes the sound through a soundboard, takes into consideration the noise of hammers, response times, string harmonics and puts it all together to create an incredible, real piano sound.
The sound is triggered by the PHA-150 piano action which uses a combination of wood and moulded materials to create a the feel of an acoustic piano. The sound response in relation to the key touch is what makes a piano a good piano and with years of design work the HP506-WH has a combination of the best technology Roland has to offer.
Roland HP 605 - More Than Just a Piano
Despite the HP 605-WH being a tremendous piano, it also has a combination of modes and sounds that are easily accessible from the front panel. For example there are over 300 other sounds to choose from. these sound include String orchestras, guitars, bass, brass, woodwind and more. Sounds can be layered together to really liven up any performance. It is also possible to split the piano to have a different sound in the left and right hands. For anyone wanting to play a duet, then the twin piano mode splits the 88 keys into 2 piano sections both with a middle C and the left pedal also becomes a sustain pedal. this works really well for teach/ student scenario.
Roland HP 605 - Bluetooth Technology - Smart Integration
Many people have smart phones and tablets and now you can integrate the power of the Roland HP605 piano with that of the smart media technology. The HP605 is the first piano from Roland to use Bluetooth audio streaming. This means it is possible to pair your two devices i.e. iPad and piano, and then play your audio direct, back through the piano and play along! It is also possible to use the bluetooth system as MIDI so you can integrate your paying with the apps available from the app store. For example the Piascore app offer music from unto 70,000 differing titles and when connected to your piano, you can press a pedal to turn the pages of the music on the screen.
The technology makes it a great feature for children or adults learning to play the piano. It is fun, educational and opens up a new way of interacting with your new piano.
3D Headphone Ambience - Roland HP 605
Ever put on headphones only to loose that feeling your surround by the ambient sound of the piano? Well now the Roland HP605-WH has 3D headphone ambience technology. Putting your headphones on will no longer loose that feeling of just having the sound blasted in your ears, instead you will have the feeling the sound is surrounding you just like sitting at the front of a stunning grand piano, but without disturbing the neighbours!
Roland HP 605 Looks Great
Roland have stuck to a classic design for the piano to ensure it fits into even the most compact of spaces yet look elegant in its space. It has a compact footprint and comes in a choice of finishes. this particular piano is finished in White which has a nice elegant and classy finish.
Roland HP605 Specification:
Piano Sound Generation: SuperNatural Piano
Piano Designer: Lid, key off noise, Hammer noise, Duplex Scale, Full scale string resonance, Damper resonance, Key off resonance, Cabinet resonance, Soundboard type, Damper noise, Single Note Tuning, Single note volume, single note character
Polyphony: Piano - limitless using piano tones, 384 note polyphony for other tones
Keyboard: PHA-50 Wood and plastic combination with ivory feel - 88 note
Pedals: 3 Pedal setup. Damper pedal capable of progressive continuous sustain detection. Soft pedal: Continuous detection assignable. Sostenuto: Assignable switch
Speakers System: 6 Speaker with Acoustic Projection System
Headphone System: 3D Ambience
Amplification: 30w x2, 7w x2
Internal Songs: US: 363 Songs. Other: 353 songs
Compatible formats: SMF, Audio file (Wav 44.1kHz, 16bit)
Bluetooth: Audio Transfer (Ver 3.0 supports SCMS-T content protection), MIDI, turning sheet music pages on app.
Functions: Registration memory, Twin piano, Transpose, Volume limit function, Panel lock, Auto off, metronome, adjustable music rest
Display: Graphic LCD 132 x 32 dots
Connectors: DC In jack, Output L Mono, R 1/4-inch phone type, USB computer port, USB to device port, Phones JAck: 2x stereo miniature phone type, stereo 1/4-inch phone type
Dimensions: width 1379mm x depth 430mm x Height 1122mm
Piano Finish: White