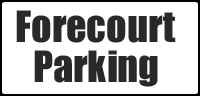 Opening Times
Mon - Sat
9.00am - 5.30pm


Contact Us
Sales:

01772 722468

Email:

sales@achamilton.co.uk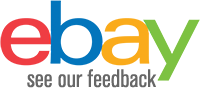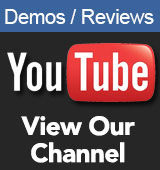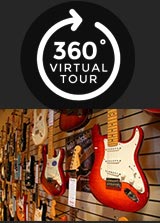 **We Are Open for Mail Order, Telephone Enquiries and Product Support**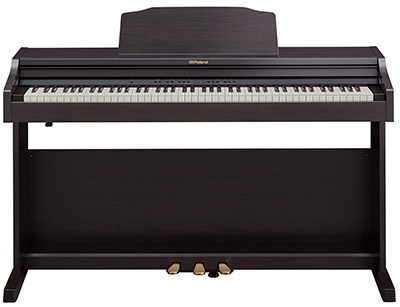 Roland RP501R-CR
The Roland RP501R in rosewood is a digital piano that sounds and looks fantastic. Designed for beginners through to any level of player, the RP501 makes use of Rolands' latest PHA4 piano action combined with their SuperNatural sound technology to produce a real piano playing experience at an affordable price. Built in Bluetooth technology also allows you to make use and integrate with compatible smart devices for education and entertainment.
Authentic Piano Feel
Roland have equipped the RP501R with the new PHA-4 piano action. The PHA-4 is a graded hammer system which goes from heavier on the bass section to lighter in the upper section to replicate a genuine acoustic piano touch. The keys are covered with synthetic ivory which increases the players grip on the keys and has the original feel of an acoustic piano key. The action is incredibly dynamic and offers up a great feel just like that of the acoustic equivalent.
Added to the feel of the keys is the graded piano pedal. the piano gets progressively heavier as you press the pedal down, just like it would on on an original piano where the mechanism weight starts shifting. the combination of this and the great response from the keys really allows the player to experience the real thing without the downsides of acoustic pianos.
SuperNatural Piano
The Roland SuperNatural technology brings to life acoustic realism without the need for sampling piano sounds. SuperNatural technology doesn't use sample looping, it creates models of the characteristics and responsive aspects of the piano. The SuperNATURAL engine handles how those parameters react to performance dynamics and nuances from a controller such as a keyboard, just as they would in the original instrument. The result is a sound that is incredibly dynamic, responsive and is adjusting to the way you play just like the acoustics would in an acoustic piano.
A Whole World Of Sounds
The RP501R-CB is much more than just a great digital piano. It offers a pallet of sounds for practically any style of music you desire to play. There are over 300 additional sounds to choose from, ranging from electric pianos and guitars right through to strings, organs, and world instruments. It will definitely keep you entertained and cover all your musical sound needs.
Built-In styles
Expand your musical potential with a choice of 72 backing styles. The backing styles vary from Ballads, Pop and Jazz through to Latin, Rock and everything in-between. The styles include a drums, bass and a little accompaniment to enhance your piano playing experience. The backing style is intelligent and will follow the key of the music you are playing, effectively giving you a band that follows your every move!
Bluetooth Technology
Rolands' Bluetooth Technology is a new way to interact with modern technology and to start learning or simply add a new dimension to your musical enjoyment. Bluetooth allows you to interact with apps on compatible devices which can be downloaded from the App Store. Bluetooth wireless is built in for working with MIDI music apps on mobile devices, while USB support enables you to play along with favorite tunes. For Example Rolands Piano Partner 2 app for Android and iOS is a great way to learn and play along with moving sheet music on your devices screen.
Audio And MIDI Playback
Yes, your Roland RP501R-CB can playback audio and MIDI files direct from a connected USB memory device. Play along with your favorite acappella vocal tracks or jam along with your favorite band just by putting them on USB. You can play back CD quality WAV files from USB stick.
Roland RP501R: Digital Piano Specifications
Keyboard
Keyboard: 88 keys (PHA-4 Standard Keyboard: with Escapement and Ivory Feel)
Touch Sensitivity: Key Touch: 5 types, fixed touch
Keyboard Mode: Whole / Dual (volume balance adjustable) / Split (split point adjustable) /Twin Piano
Pedals: Damper (Progressive Damper Action Pedal, capable of continuous detection) / Soft (capable of continuous detection) / Sostenuto (function assignable)
Sound Generator
Piano Sound: SuperNATURAL Piano Sound,
MIDI Format: Conforms to GM2, GS, XGlite
Max. Polyphony: 128 voices
Tones: Piano: 11 tones / Other: 305 tones (including 8 drum sets, 1 SFX set)
Stretched Tuning: 2 types (Always On)
Master Tuning: 415.3--466.2 Hz (adjustable in increments of 0.1 Hz)
Transpose: Key Transpose: -6--+5 (in semitones)
Effects: Ambience (Off, 10 levels) / Brilliance (21 levels)
Only for Piano Tones:
Damper Resonance (Always On)
String Resonance (Always On)
Key Off Resonance (Always On)
Metronome
Tempo: Quarter note = 10--500 (When rhythm function turns on: Quarter note = 20--250)
Beat: 2/2, 0/4, 2/4, 3/4, 4/4, 5/4, 6/4, 7/4, 3/8, 6/8, 9/8, 12/8
Volume: 100 levels
SMF Recorder
Parts: 1 part
Save Song: Standard MIDI Files (Format 0)
Songs: Internal memory: Max. 10 songs / External memory: Max. 99 songs
Note Storage; Approx. 30,000 notes
Control: Song Select / Play/Stop / Rec / Rewinding / Fast-forwarding / Top of song / Part Mute / Tempo / All Songs / Play / Count-in / Song Balance
Tempo: Quarter note = 10--500 (When rhythm function turns on: Quarter note = 20--250)
Resolution: 120 ticks per quarter note
Rhythm
Rhythms: 72 types x 2 variations
Controls: Rhythm Select / Start/Stop / Sync Start / Intro/Ending / Fill In / Variation / Leading Bass / Auto Fill / Rhythm Part
Audio
Playback: File Format: Audio File (WAV 44.1 kHz, 16-bit linear format)
Control: Song Select / Play/Stop / Rewinding / Fast-forwarding / Top of song / All Songs Play / Song Balance / Center Cancel
Internal Memory
Save Song: Standard MIDI Files (Format 0)
Songs: Max. 10 songs
Internal Songs: Piano Masterpieces: 69 songs, Easy Piano: 8 songs, Czerny: 100 songs, Hanon: 20 songs, Scale: 36 songs
External Memory]
External Storage: USB Flash Memory
Playable Software: Standard MIDI Files (Format 0, 1), Audio File (WAV, 44.1 kHz, 16-bit linear format)
Save Song: Standard MIDI Files (Format 0)
Songs: Max. 99 songs
Bluetooth

MIDI, Turning music sheet: Bluetooth Ver 4.0

Other

Display: 7 segments x 3 LED
Keyboard Lid: Slide type
Other Functions: Panel Lock, Auto Off
Connectors:
DC In jack
Input jack: Stereo miniature phone type
Output jack: Stereo miniature phone type
USB COMPUTER port: USB Type B
USB MEMORY port: USB Type A
Phones jacks x 2: Stereo miniature phone type, Stereo 1/4-inch phone type
Volume Level (SPL): 103 dB (This value was measured according to the method that is based on Roland's technical standard.)
Speakers: 12 cm (4-3/4 inches) x 2
Headphones: Effects: Headphones 3D Ambience
Controls: Volume (with the speaker volume and the headphones volume automatically select function, with the volume limit function)
Power Supply: AC adaptor
Power Consumption:
9 W (3--22 W)
9 W: Average power consumption while piano is played with volume at center position
3 W: Power consumption immediately after power-up; nothing being played
22 W: Rated power consumption
Dimensions:
(including piano stand) With Music Rest: 1,378 (W) x 423 (D) x 992 (H) mm / 54-1/4 (W) x 16-11/16 (D) x 39-1/16 (H) inches
Without Music Rest: 1,378 (W) x 423 (D) x 834 (H) mm / 54-1/4 (W) x 16-11/16 (D) x 32-7/8 (H) inches
Weight (including piano stand): 40.8 kg / 90 lbs
Accessories:
Owner's manual
Assembly manual
AC Adaptor
Power Cord (for AC Adaptor)
Headphone hook
Music rest