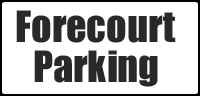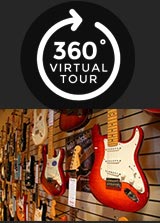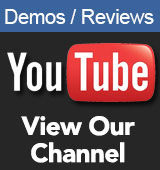 Opening Times
Mon/ Fri/ Sat
9.00am - 5.30pm


Tue/ Wed/ Thur
9.00am - 8.00pm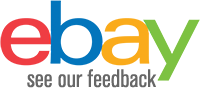 Contact Us
Sales

01772 722468

Email:

sales@achamilton.co.uk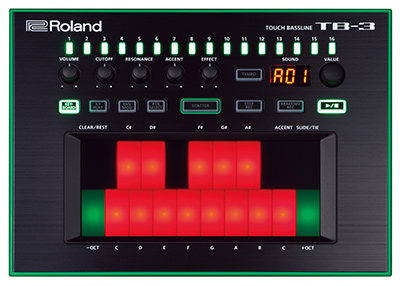 Roland TB-3 Touch Bassline Synthesiser
£269.00 RRP £299
Available to Order
Estimated delivery Call 01772 722468 for confirmation
The TB-3 Touch Bassline Synth is part of the AIRA series products. Roland engineers have meticulously re-created the sounds of the classic TB synths down to circuit level and added modern twists to create a possible new future classic.
TB-3 is packed with 200 preset patches from bass to hard-edged synth all ready to be manipulated and modified to your leisure. Sound modification has been made easy with a collection of hands on controls such as Resonance, cutoff, effects and more.
The new TB-3 is equipped with a brightly lit, green and red, pressure sensitive touch pad that lets you seamlessly create patterns and interact with the unit during performance. In addition to pitch and volume, you can tweak filters and even control modulation by simply pressing down on the pad with your finger. The touchpad keys can be used to manipulate features including:
Envelope modulation and decay can be controlled with a single finger
Switch patterns, transpose, and chain patterns with finger gestures
Internally partitioned at keyboard intervals so it's easy and natural to play in realtime
XY PLAY (X: Continuous pitch change, Y: Volume, Press down on pad: Modulation)
The TB-3 evolved Step Sequencer is a snap to use and allows seamless switching between pattern creation and performance. Of course, an attractive aspect of the original TB-303 was how it would sometimes generate unintended sounds as the user maneuvered through its complex and cryptic pattern creation operation. In order to inject that element of chance and discovery, the TB-3 has automatic pattern generation and random pattern modification.
The Scatter function features slicing, reverse, gating and other effects, instantly creating variations, stutters, and glitches that would normally require painstaking editing in a DAW. Complex, per-step functions are triggered easily with the Touch Pad and a single finger. Keep things fresh and interesting with 8 different types of Scatter variations and 10 levels of Scatter Depth - all controllable in realtime and in perfect sync.
Product Features:
134 captivating sounds including effects-processed waveforms
Dedicated Tempo control with Shuffle and Tap Tempo
Control built-in effects with smooth, responsive knobs
7 segment, 3 character LED display
Seamless switch between pattern creation and performance
16-step indicator lights to aid in pattern creation
Pattern support for up to 32 steps
Easy access to Shuffle control for bass lines that groove
Enter steps manually or record realtime on the Touch Pad
Change Step Count during playback to create different length phrases
Random pattern generation and pattern modification
Audio and MIDI data transfer via USB
The TB-3 can receive MIDI clock information to sync with external devices including other AIRA series units
USB Buss power or ac adaptor
Maximum Polyphony: 1 voice
Parts: 1 part
Effects: Multi-Effects: 2 systems, 10 types, COMP, RING MOD, BIT CRASHER, TREMORO, CHORUS, FLANGER, PHASER, DELAY, PITCH SHIFT, REVERB), Distortion: 25 types
Instruments: Preset Patches: 200
Sequencer: User Patterns: 64 Maximum, Step: 32 Steps (each pattern)
Scatter: Preset: 8
Controllers: Touchpad, Cutoff knob, Resonance knob, Accent knob, Effect knob
Display: 7 segments, 3 characters (LED)
Connectors: PHONES jack: Stereo 1/4-inch phone type, OUT (L/MONO, R) jacks: 1/4-inch TRS phone type, MIDI (IN, OUT) connectors, USB port: USB type B (Audio/MIDI), DC IN jack
Power Supply: AC adaptor, or obtained via USB port (USB bus power)
Dimensions: 240 (W) x 173 (D) x 57 (H) mm, 9-1/2 (W) x 6-13/16 (D) x 2-1/4 (H) inches
Weight (excluding AC adaptor): 820 g
Accessories: Owners manual, AC adaptor