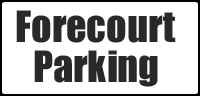 Opening Times
Mon - Sat
9.00am - 5.30pm


Sundays
Closed


2nd/ 3rd June
Closed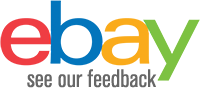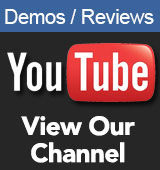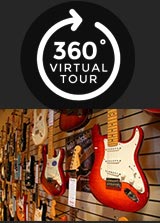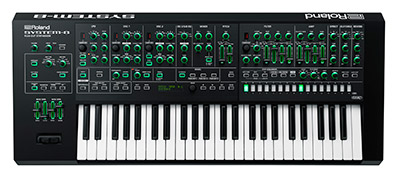 Roland System-8 49 Key Plug-Out Synthesizer
£1299.00 RRP £1589
1 In Stock
Free Mainland UK Delivery
Next working day on orders placed before 2pm
Pay Monthly
Pay up to 50% deposit - adjustable at checkout.
Example deposit of £129.90...
12 Months 13.9% APR - £104.46 P/M
24 Months 13.9% APR - £55.62 P/M
36 Months 13.9% APR - £39.43 P/M
48 Months 13.9% APR - £31.41 P/M
Click HERE for finance FAQ.
The mighty Roland SYSTEM-8 Synthesizer delivers a vast palette of sounds inspired by over four decades of legendary Roland synths. Its next-gen Analog Circuit Behavior (ACB) engine powers an eight-voice, three-oscillator monster with stunning filters and effects, highly versatile LFOs, and a massive array of high-resolution knobs and sliders to control it all. Support for three PLUG-OUT synths means the SYSTEM-8 can host spot-on recreations of numerous Roland classics, and JUPITER-8 and JUNO-106 PLUG-OUTS are even included with purchase (*Juno 106 due 2017). Split and layer synths for unheard of sounds, and tap into the integrated vocoder, arpeggiator, CV/Gate outs, and advanced polyphonic step sequencer to fuel endless creative explorations.

Plug-Out Technology: 3 Plug-Out Synths
Built-In are three expansion slots for hosting and controlling Roland's PLUG-OUT software synths. JUPITER-8 and JUNO-106 PLUG-OUTs are included, giving you immediate access to authentic sonic reproductions of these Roland classics. Optional PLUG-OUTs such as the SH-2, SH-101, PROMARS, and others are supported as well. Using the SYSTEM-8's Performance mode, you're able to combine the internal synth engine and hosted PLUG-OUTs to create super-synth patches with layered voices, custom splits, and more.
System-8 ACB Technology
ACB technology (Analog Circuit Behaviour) is Roland's way of reproducing classic and rich analogue tones within the digital realm. ACB is drastically different from conventional methods of modeling, and reproduces each analog component by thoroughly analyzing each detail of the original design drawings. By combining the analyzed components in exactly the same manner as the original analog components, detailed characteristics of the original musical instruments emerge and can be reproduced completely. With the advancement of modern technology, the features that could only have been dreamed about in the past can now be combined with the heavily desired sounds of yesteryear and with your own new sound creations for future music productions.

Realtime Controls
The System-8 is jam packed with hands-on controllers. Clearly laid out and back-lit with bright green LED lighting, the controllers give you access to all essential parameters and more. Oscillator controls, mixing, filter controllers, ADSR controls, effects - reverb/ chorus etc, and access to many other parameters are all instantly available to you on the front panel.
USB and CV/GATE Connectivity
System-8 is equipped with a USB audio/MIDI interface. Connect a single USB cable to get access to MIDI and audio data transfer straight to and from your DAW. 49 Keys offer a great response and feel for triggering external MIDI devices from hardware through to soft-synths. Control surface mode lets you use the SYSTEM-8's knobs, sliders, and buttons with your soft synths for the best possible integration.
A built-in CV/Gate output lets you easily send note/pitch data from the synth engine and step sequencer to trigger your modular synths.
Built-In Toolbox
Not being content with just being an incredibly powerful synthesizer, Roland have kitted out the System-8 with some great creative tools. A built-in 64-step sequencer features a familiar TR-REC style interface and dedicated controls to record, play, and manipulate loop sequences in real time. There is also a built-in vocoder as well as arpeggio function and the arpeggio is equipped with quick-access knobs for switching patterns and styles as you play, while Chord Memory allows you to trigger polyphonic note stacks with a single key.
Roland SYSTEM-8: PLUG-OUT Synthesizer Specifications
Keyboard
Keyboard: 49 keys (with velocity)
Sound Generator Section
Models: SYSTEM-8, PLUG-OUT1, PLUG-OUT2, PLUG-OUT3
Maximum Polyphony: 8 voices (MODEL: SYSTEM-8) (MODEL: PLUG-OUT1, 2 and 3 are depend on PLUG-OUT software)
User Memory
Patch: 64 (8 memories x 8 banks, per one model)
Performance: 64 (8 memories x 8 banks)
Structure Elements
MODEL: SYSTEM-8 is as follows (MODEL: PLUG-OUT 1, 2 and 3 are depend on PLUG-OUT software)
LFO Section
Variation: 1 (Single LFO), 2 (Dual LFO), 3 (Resonanced Pulse LFO)
Waveform: : SINE, TRIANGLE, SAW, SQUARE, Sample&Hold, Random, : 6 types, : 6 types
Knobs: FADE TIME, RATE, PITCH, FILTER, AMP
Controllers: KEY TRIGGER, TRIGGER ENVELOPE
Oscillator 1 Section
Variation: 1, 2
Waveform: : SAW, SQUARE, TRIANGLE, SAW2, SQUARE2, TRIANGLE2, : 6 types
Knobs: COLOR, MODULATION Source (MANUAL, LFO, P.ENV, F.ENV, A.ENV, OSC 3), OCTAVE (64, 32, 16, 8, 4, 2), COARSE TUNE, FINE TUNE
Modulation: CROSS Modulator
Oscillator 2 Section
Variation: 1, 2
Waveform: : SAW, SQUARE, TRIANGLE, SAW2, SQUARE2, TRIANGLE2, : 6 types
Knobs: COLOR, MODULATION Source (MANUAL, LFO, P.ENV, F.ENV, A.ENV, OSC 3), OCTAVE (64, 32, 16, 8, 4, 2), COARSE TUNE, FINE TUNE
Modulation: RING Modulator, Oscillator SYNC
Oscillator 3/Sub Oscillator Section
Waveform: SINE (-2 octave), SINE (-1 octave), SINE, TRIANGLETRIANGLE (-1 octave)TRIANGLE (-2 octave)
Knobs: COLOR, TUNE
Mixer Section
Level: OSC 1, OSC 2, OSC 3/SUB OSC, NOISE
Noise: WHITE Noise/PINK Noise
Pitch Section
Knob: ENVELOPE Depth
Envelope: ATTACK Time, DECAY Time
Filter Section
Variation: 1, 2
Filter Type: : LPF (-24 dB), LPF (-18 dB), LPF (-12 dB), HPF (-12 dB), HPF (-18 dB), HPF (-24 dB), : 6 types
Knobs: CUTOFF, RESONANCE, VELOCITY SENS, ENVELOPE Depth, KEY Follow, HPF CUTOFF
Envelope: ATTACK Time, DECAY Time, SUSTAIN LEVEL, RELEASE Time
Amplifier Section
Knobs: VELOCITY SENS, TONE, LEVEL
Envelope: ATTACK Time, DECAY Time, SUSTAIN LEVEL, RELEASE Time
Effect Section
Type: OVER DRIVE, DISTORTION, METAL, FUZZ, CRUSHER, PHASER
Knobs: TONE, DEPTH
Delay/Chorus Section
Type: DELAY, PANNING DELAY, CHORUS 1, CHORUS 2, FLANGER, DELAY + CHORUS
Knobs: TIME, LEVEL
Reverb Section
Type: AMBIENCE, ROOM, HALL 1, HALL 2, PLATE, MODULATION
Knobs: TIME, LEVEL
Other Section
Knobs: PORTAMENTO, TEMPO
Controller: LEGATO, TEMPO SYNC
Key Mode: MONO/UNISON/POLY
Step Sequencer
Track: 1 per Patch (step pattern is saved as a patch)
Step: 1 - 64 steps
Recording Method
Step recording, Realtime recording
Controllers: SCALE, PLAY MODE, GATE, SHUFFLE, FIRST STEP, LAST STEP
Other
VOLUME, INPUT volume, ARPEGGIO, CHORD MEMORY, VOCODER, KEYHOLD, VELOCITY OFF, TRANSPOSE, OCTAVE
Controllers: Pitch bend and modulation lever, BEND SENS PITCH, BEND SENS FILTER, MOD SENS PITCH, MOD SENS FILTER
Display: 16 characters 2 line LCD
External Storage
SD Card (SDHC supported) for backup/restore function
Connectors
PHONES jack: Stereo 1/4-inch phone type
OUTPUT (L/MONO, R) jacks: 1/4-inch TRS phone type
INPUT (L/MONO, R) jacks: 1/4-inch phone type
CV/GATE OUTPUT jacks: Miniature phone type (CV: This jack supports OCT/V (Hz/V is not supported). GATE: This jack outputs +10 V.)
TRIGGER IN jack: Miniature phone type
PEDAL (HOLD, CONTROL) jacks: 1/4-inch phone type
MIDI (IN, OUT) connectors
USB port: USB type B (Audio/MIDI)
DC IN jack
Power Supply: AC Adaptor
Dimensions
881 (W) x 364 (D) x 109 (H) mm
34-11/16 (W) x 14-3/8 (D) x 4-5/16 (H) inches
Weight (excluding AC adaptor)
Accessories]
Owner's manual
AC adaptor
Power cord