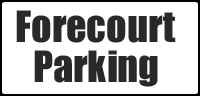 Opening Times
Mon - Sat
9.00am - 5.30pm


Sundays
Closed


2nd/ 3rd June
Closed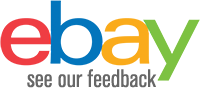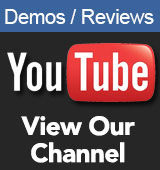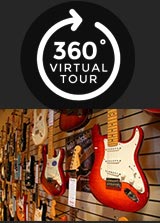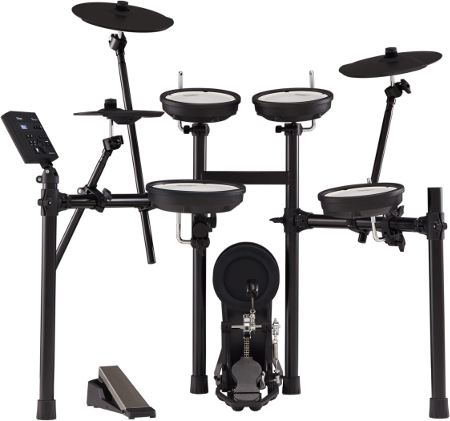 Roland TD-07KV Electronic Drumkit
£899.00 RRP £1069
1 In Stock
Mainland UK delivery only - £11.99
Free Local Delivery within 50 Miles
Overnight Delivery with 2 Hour Window - Order before 2pm
Pay Monthly
Pay up to 50% deposit - adjustable at checkout.
Example deposit of £89.90...
12 Months 13.9% APR - £72.29 P/M
24 Months 13.9% APR - £38.49 P/M
36 Months 13.9% APR - £27.29 P/M
48 Months 13.9% APR - £21.74 P/M
Click HERE for finance FAQ.
Roland TD-07KV V-Drums Electronic Drum kit
TD-07KV overview
The Roland TD-07KV Delivers Superior expression and playability only known from Roland V-Drums in a easy to afford package. Roland's original ultra quiet double ply mesh heads feature on the snare and tom pads along with large crash and ride pads and a dedicated kick pad with authentic and realistic feel coupled with a satisfying pedal feel. The TD-07KV also allows you to seek out creative opportunities that go far beyond any acoustic drum kit, with deep editing tools to help you craft and construct your perfect sounding drum kit, onboard bluetooth to play along with any music track or online lesson, USB to connect with any computer recording software and much more
Roland TD-07KV Standard Features
TD-07 module with 25 preset kits, 25 user kits, and 143 instruments
V-Edit, EQ, ambience, and 30 multi-effects offer deep editing tools to create your perfect drum kit sounds
Snare and tom pads with Roland's legendary double-ply, tension-adjustable mesh drumheads
One PDX-8 8-inch snare pad with independent head and rim zones for assigning different sounds and three PDX-6A 6-inch single-zone tom pads
KD-10 kick pad offers realistic rebound and beater feel while minimizing noise and vibration
CY-8 12-inch crash and ride cymbals with choke support
10-inch hi-hat cymbals and integrated foot pedal, with fine incremental control between open and closed positions
F
our-post drum rack stand with metal construction and sturdy clamps with strong grip
Integrated Bluetooth lets you wirelessly stream sound from smartphones, tablets, and other Bluetooth devices and send MIDI data to music apps
Advanced built-in metronome with the ability to adjust time signature, note value, and click tone
Onboard coach function provides interactive tools to build timing skills and track progress
USB for recording audio and MIDI data to computer music software
Support for kit expansion with a second crash cymbal (CY-8 V-Cymbal and MDY-Standard cymbal arm sold separately)
Authentic V-Drums Performance
The TD-07KV Module is the centre piece of this electronic drum kit delivering powerful sounds and a speedy, capable response. At your disposal are acoustic drums and percussions all expertly captured in precise detail in pro studios which is then brought to life with advanced V-Drum technology which makes them behave exactly as their acoustic counterparts as you play them. There is a wide variety of electronic percussion as well, plus the ability to be able to customise each and every sound to your liking.
Vast customisation options
The TD-07 is filled with inspiring, ready-to-play preset kits for instant gratification right out of the box. And when you're ready for deeper exploration, a massive drum library awaits. Switch out one snare for another, mix up the toms, go large on the kick drum, and swap heavy for light crashes and rides. Then tune the drums, add damping, and change the ambient environment at will. For the finishing touch, use the module's individual EQs to shape the drums to perfection just as a pro sound engineer would do.
Real Acoustic sound and Response
While some electronic kits promise "acoustic sound," they actually just offer static drum tones that are triggered at varying levels, depending on how hard the pads are played. In stark contrast, V-Drums produce a rich array of tone colors, providing an inspiring musical experience that feels like playing acoustic drums. Thanks to advanced precision sensors, the TD-07KV's drum and cymbal pads detect every hit, stoke, roll, flam, and ghost note perfectly, and even cymbal chokes can be performed organically. Faster than you can blink, this information is processed by the sound module so that that exact correct tone is heard. You won't notice any of this technology at work-but when you close your eyes and start drumming with the TD-07KV, you'll know that it feels just right.
Connectivity with Music Software via USB
A huge benefit of electronic drums is direct communication with modern music production software. The TD-07 module is an audio/MIDI recording interface in itself, with the ability to send stereo sound and MIDI data to a Mac or Windows computer via a single USB cable. This lets you record discrete audio and MIDI drum tracks in any DAW, or trigger sounds in software-based drum instruments for studio or live playing.
Free Lessons from Melodics
Melodics is a desktop app that connects to your V-Drums. By playing along to step-by-step lessons and tracks, you can learn new beats, build your rhythm and timing, record yourself, and discover where you can improve with the playback feature. There's no limit to how many times you play your 40 free lessons, they're free for life, and when you're ready for more, you can subscribe for unlimited lessons. Practice sessions no longer need to be routine-download Melodics, connect your TD-07KV, and make your time behind the kit serious fun.
Roland TD-07KV Electronic Drum kit Specifications
Kit configuration
Kick: KD-10
Snare: PDX-8
Hi-hat: CY-5
Hi-hat control pedal: Detactable for half-open stroke
Tom: PDX-6A x 3 *2
Crash: CY-8
Ride: CY-8
Drum stand: Four-post type rack stand
Drumkits
Instruments
Effect Types
Pad Equalizer: each pad
Overhead Mic Simulator
Room
Multi-Effects: 1 system, 30 types
Coach functions (5 modes)
Time check (easy)
Time check (hard)
Quiet count
Auto up/down
Change-up
Metronome
Tempo (20--260)
Rhythm type (5 types)
Sounds (15 types)
Bluetooth
Supported standards: Bluetooth Ver 4.2
Supported profile: A2DP (Audio), GATT (MIDI over Bluetooth Low Energy)
Codec: SBC (Support to the content protection of the SCMS-T method)

Display

16 characters x 2 lines LCD (with backlight)

Connectors

OUTPUT/PHONES jack: Stereo miniature phone type
MIX IN jack: Stereo miniature phone type
USB COMPUTER port: USB B type
TRIGGER INPUT connector: DB-25 type (Kick, Snare, Tom 1, Tom 2, Tom 3, Hi-hat, Crash 1, Crash 2, Ride, Hi-hat control)

USB COMPUTER

Speed: Hi-speed USB
Driver mode: Generic, Vender
Protocol: USB MIDI, USB Audio *3

USB Audio

Sampling Rate (original): 44.1 kHz
Sampling Rate (with sampling rate converter): 96 kHz, 48 kHz
Record: 2 channels
Playback: 2 channels

Power supply

Current draw

Dimensions

1,230 (W) x 1,100 (D) x 1,200 (H) mm
48-3/7 (W) x 43-5/16 (D) x 47-1/4 (H) inches

(including sound module, kick pad, kick pedal and drum throne)

Weight

Accessories

Setup Guide
Owner's Manual
Leaflet "USING THE UNIT SAFELY"
AC adaptor
Special connection cable

Options (sold separately)

Additinal crash cymbal (Crash2): CY-8, MDY-Standard *4
Personal drum monitor: PM series
V-Drums accessory package: DAP-3X
V-Drums mat: TDM series
Noise eater: NE series
Roland TD-07KV Electronic drum kit Overview and demonstration
Roland TD-07KV Electronic drum kit overview