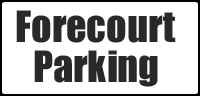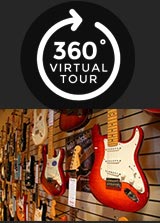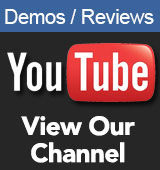 Opening Times
Mon/ Fri/ Sat
9.00am - 5.30pm


Tue/ Wed/ Thur
9.00am - 8.00pm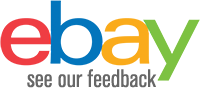 Contact Us
Sales

01772 722468

Email:

sales@achamilton.co.uk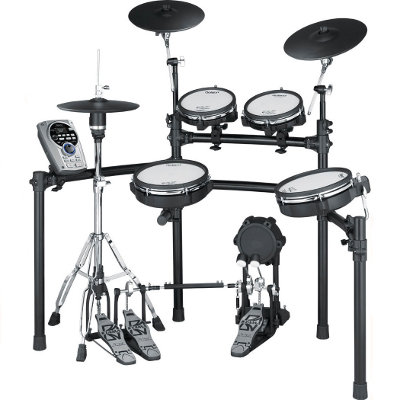 Roland TD-15KV V Drum Kit
This instrument is discontinued
THE ROLAND TD15KV V-DRUMS KIT IS A BRAND NEW ADDITION TO THE ROLAND TOUR SERIES OF V-DRUMS.
THE "SUPERNATURAL" TD15 RANGE
The Roland TD15 KV features Rolands NEW TD-15 module powered by SuperNATURAL sound behaviour modelling, resulting in superior sound quality and a truly natural response to drumming techniques and dynamics. Rolands SuperNATURAL sound modelling was first introduced in the flagship TD-30 V-drums kit. Now, its more affordable than ever in the compact TD15 KV. The Roland TD15 range takes over from its predecessor found in the previous TD-9 range. Improvements have been made all round in both models. At the forefront, this is found in the TD-15 Module itself, with its drastically improved sampling quality. This now allows user to achieve the same feel quality of an acoustic kit, on the new Roland SuperNATURAL Modules. Something that hadnt been as obtainable in previous models.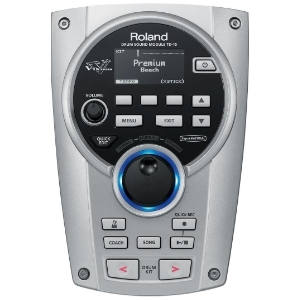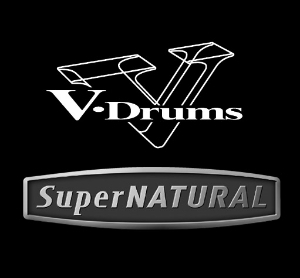 THE MODULE - Roland TD15KV
The all new TD15 Module is bursting with features including 50 pre-set kit set-ups and space for 50 user kits, compromising of an expressive and dynamic sound library spanning a wide variety of styles and genres as with all kits in the V-Drums range. The TD15 also includes professionally recorded backing tracks, phrases and loops, Quick Edit functionality giving supreme control over tuning muffling and strainer tensions. Also featured on the all new TD15 module is an extended coach and quick record function for building and developing skills along with USB connectivity to connect to any computer for the use of Rolands Friend Jam app, and module back-up.
The TD15 module also includes various Multi-FX options allowing users to apply effects such as Compression, Saturation and Lo-Fi filters - to name a few! All of the Multi-FX options are relatively straight forward to use and adjustable to achieve a number of different sounds suited to genres across the board. Also included within the TD-15 module is the option to add an overall 3-band EQ to the output of kit which allows for boosting or cutting certain frequencies. This function works well in a number of different applications where some frequencies may be too harsh, or vice versa. Combined with the Multi-FX functions, this makes achieving a specific sound much easier than on previous models.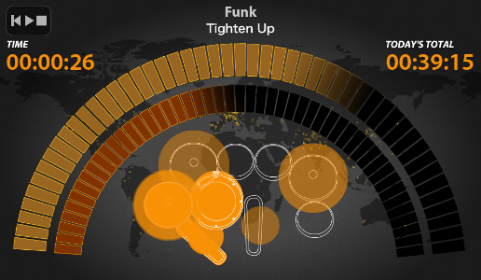 THE - Roland TD15KV KIT
The TD15KV now comes with two PDX-6 pads, two PDX-8 pads, one CY-12C, one CY-13R, a CY-5 for the Hi-Hats; and the new improved, realistic feel KD-9 on the kick drum. Now that the TD15 KV offers a full kit of mesh heads and the upgraded cymbals/kick pad, along with its SuperNATURAL module, players can now purchase a V-drum kit with realistic feel mesh heads all round and improved responses for a much more affordable price.
THE PADS IN-DEPTH - - Roland TD15KV
The TD15KV comprises of 2x PDX-6 6.5" mesh V-pads of the upper Toms and two of the renowned PDX-8s for the Snare and Floor Tom; both of which offer Rolands dual-triggering technology. Cymbals included are the CY-12C Crash offering natural swinging motion and choke control; and the CY-13R Ride, featuring an enlarged bow area and three way triggering (bow, edge and bell). The CY-5 Cymbal hi-hat pad with a 10" Playing Zone and natural swing combined with the FD-8 Hi-Hat controller make for superb response and accurate hi-hat triggering. A Natural Feel kick pad in the form of the KD-9 provides superb dynamic response and feel completes the line-up (kick pedal not included). All these pads are mounted on the custom MDS-9V rack, compact stylish and stable.
THE MAGNIFICENT MID-RANGE- - Roland TD15KV
Rolands TD15 KV is an extremely powerful and truly professional electronic drum kit, fitting in the mid-range market price. Perfect for the developing drummer moving forward from any introductory level kit be it acoustic or electronic. With its amazingly improved module demonstrating natural sample quality and realistic feel associated to that of an acoustic drum kit, you cant go wrong with this range of V-Drums at such an affordable price. It has so much to offer in many aspects of not only being a great drummer, but also in being a great musician.
For more information on the TD-15 range of V-Drums and others, please call A&C Hamilton on 01772 722468, and speak to Richard.
THE ROLAND TD15KV V-DRUMS KIT SPECIFICATIONS
New sensing technology with Behaviour Modelling provides a complete and natural drumming experience
100 kits onboard: 50 preset and 50 user
Expressive, diverse sound library covering a wide variety of styles and genres
Professionally recorded backing songs are ideal for play-along practice and performance
COACH function helps build skills effectively at home, school, or any place of practice and warm-up
USB function expands direct connectivity to computer applications as well as data-backup and playback of external audio songs
QUICK EDIT buttons provide instant editing control over tuning, muffling, and strainer
KIT CONFIGURATION
MODULE
TD-15 Module powerd by SuperNATURAL
6.3mm Headphone socket with Volume control
Left & Right 6.3mm Jack, Main Outputs (Mono Output also available)
3.5mm Jack "Mix-In" for iPod/Laptop etc input
2x 6.3mm Trigger inputs for extra Drum/Cymbal expansions
MIDI Out connectivity to any Computer DAW system. Can be used as a MIDI controller for external samples
DRUM PADS
2x PDX-100
2x PD-85BK
1x KD-9
DRUM STAND
1x MDS-9V
CYMBAL PADS
1x CY-12C (Crash)
1x CY-13R (Ride)
1x VH-11 Hi-Hats
DIMENSIONS & WEIGHT
Width: 1300mm
Depth: 1200mm
Height: 1250mm
Weight: 26 kg
ADDITIONAL INFORMATION
Kick Pedal & Hi-Hat Stand Not Included
ROLAND TD-15 vs. TD-25 - MODULE COMPARISON
ROLAND TD15K DEMO BY RICHARD AT A&C HAMILTON
ROLAND'S TD-15 DEMOS