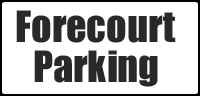 Opening Times
Mon - Sat
9.00am - 5.30pm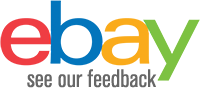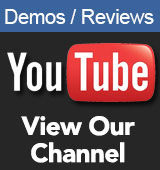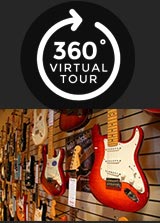 **We are fully open - Online and Instore**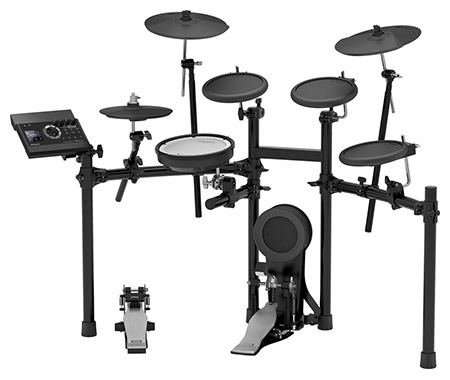 Roland TD-17 K-L V-Drum Kit
This instrument is discontinued
Become a better drummer, faster
When you're serious about drumming, you need a kit to match your ambition. The V-Drums TD-17 series allows your technique to shine through, backed up with training tools to push you further. Combining the TD-50 prismatic sound engine with newly developed pads results in an affordable electronic drum kit that's authentically close to playing acoustic drums-accurately mirroring the physical movement, stick coordination and hand/foot control that every drummer needs. Meanwhile an array of built in practice and coaching functions will allow you to really focus and hone your technique, measure your progress and increase your overall motivation. Becoming a better drummer is still hard work but the TD-17 can help you get there.

Online Lessons And Free Apps
Learning to drum has never been easier or as much fun! Take advantage of free apps such as the new melodics app or make use of videos and online lessons easily with the bluetooth audio integration.
A styled section of the module allows you to place your mobile phone down in clear view, transfer audio via bluetooth and then watch/ play along with tutorials easier than ever before. No cables required!
The TD-17 Module
The Roland TD-17 module comes equipped with 50 ready to play drum kits that suit any musical style. it also comes with a wide range of training exercises that will encourage skill development and will help to make practice much more fun and productive. In addition it also comes with various coach modes to help improve your time, use the warm up exercises to work through a daily exercise routine, and capture your progress with the on board recorder. The Roland TD-17 can also be paired to your smartphone/tablet via Bluetooth which you can use to wirelessly stream audio and video content to your drum kit so you can play along. The TD-17 also integrates with Melodics for V-Drums, a Windows/Mac software which contains a growing selection of free drum lessons which will really push your playing to the next level focusing on rhythm, timing and muscle memory. The module also allows you to import and edit your own samples so you can really get that dream drum kit sound that you have been thinking of.

The pads in depth
The Roland TD-17 K-L comes equipped with three of Roland's PD-8A which will be used for all three toms, the tried and tested formula for these pads ensures that you will have a very pleasant experience playing these. The PD-8A does not support the use of rim shot playing/triggering. For the snare drum Roland have used their classic PDX-8 mesh head pad which is renowned for its natural feel, improved response and separate head and rim triggering technology. Further adding to the TD-17's wheelhouse is the brand new KD-10 which takes over from the previous KD-9, this kick pad allows for expressive foot and pedal technique with even more response and less outward sound. Roland have also included three of their lower range cymbals, one CY-5 for the hi-hat and two CY-8's for the crash and ride along with a FD-9 hi-hat control pedal. All pads are mounted on a MDS-4V stand which allows for improved maneuverability and stability.
Create your perfect sounding kit
The Roland TD-17 K-L comes with the amazing feature to be able to import and customize all your own samples so you can fine tune your very own perfect drum kit sound. Using the TD-17 KVX you can create your own signature sounding kit, layering multiple sounds and editing them using the onboard pitch, EQ, effects and more. Sometimes you hear an amazing drum sound on one of your favorite songs or records or you might be wanting to do a cover of a song and you want to get the drum sound absolutely perfect and with the Roland TD-17 Module you can do just that. Samples can be imported via SD card so you can trigger original single drum samples for each individual part of the kit. You can also trigger audio phrases, sequences and vocal samples. Even better than this you can also mix your imported samples with the TD-17's built in sounds giving you the ability to make powerful sounding drum kits and virtually any drum sound that you want
Great sounds lead to great performances
The TD-17's sound engine delivers a superior drumming experience thanks to the Prismatic sound modeling technology that has been inherited from the flagship TD-50's sound module. Once you start to play you will notice a wider range of dynamics and dramatic tonal changes, depending on where and how hard you strike the pad. From rim shots, flams, rolls and ghost notes on the snare to dramatic crash hits, sustained cymbal swells and half open position of the hi-hat along with different sounds for the bow and edge, every nuance is detailed, accurate and ultra smooth.
Roland TD-17K-L: Drum system specifications
Kit configuration
Drum sound module: TD-17-L x 1
Snare: PDX-8 x 1
Tom: PD-8A x 3
Hi-hat: CY-5 x 1
Hi-hat controller pedal: FD-9 x 1
Crash: CY-8 x 1
Ride: CY-8 x 1
Kick: KD-10 x 1
extra trigger input jack
Accessories
Sound module mount
AC adapter
Special connection cable
Drum key
Setup guide
owners manual
Options (sold separately)
Drum stand MDS series *1
Cymbal stand MDY series
Pad mount MDH series
Personal drum monitor: PM series
V-Drums accessory package: DAP-3X
V-Drums mat:TDM series
Noise eater: NE-100, NE-10
Kick pedal
SD card