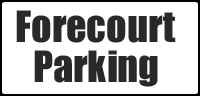 Opening Times
Mon - Sat
9.00am - 5.30pm


Sundays
Closed


2nd/ 3rd June
Closed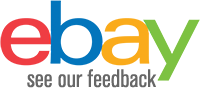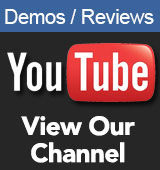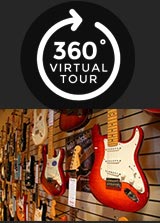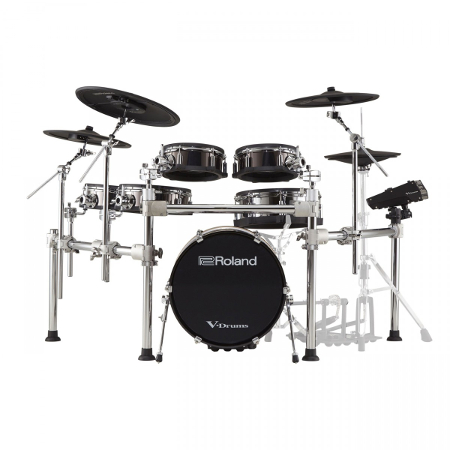 Roland TD-50KV2 V-Drums Electronic Drum kit
£6398.99 RRP £7333
Out of Stock
Available to Order Estimated delivery Call 01772 722468
Mainland UK delivery only - £69.99
Free Local Delivery within 50 Miles
Pay Monthly
Pay up to 50% deposit - adjustable at checkout.
Example deposit of £639.90...
6 Months 0% APR - £959.85 P/M
12 Months 9.9% APR - £504.91 P/M
24 Months 9.9% APR - £264.36 P/M
36 Months 9.9% APR - £184.41 P/M
48 Months 9.9% APR - £144.62 P/M
Click HERE for finance FAQ.
Roland TD-50KV2 V-Drums Electronic Drum Kit
snare drum stand, hi-hat stand, kick pedal and drum throne are not included, all sold seperatly.
Overview
The Roland TD-50KV2 Electronic Drum Kit is the result of decades of electronic drumming experience. it's class leading drum pads provided unmatched snare drum response with electrostatic technology enabling unprecedented choking options on the ride and hi-hat pads. With solid 14" snare and bass drum pads the TD-50KV2 is designed to give the most realistic electronic drum experience available on the market today.
The Roland Td-50KV2 is built around the the brand new TD-50X Drum Module, which offers over 900 fully customisable drum sounds, recorded in some of the worlds top studios. intuitive output options makes the TD-50X easy to use either on stage or in the studio, or record your own performance directly on the SD card for easy demoing. The Drum Kit is mounted on a sturdy satin black drum rack complete with versatile ball clamp positioning for the toms and cymbals.
Roland Digital Pads: A Revolution in Electronic Drumming
Roland's breakthrough digital pad technology fully realizes the vast expressive potential made possible with Prismatic Sound Modeling. Multi-sensor detection in the snare, ride, and hi-hat pads works with the lightning-fast processing in the TD-50X module to bring authentic acoustic nuance and detail to these core kit pieces. All your playing techniques translate seamlessly, such as subtly touching the ride to mute the sound or switching at will between head, rimshot, and cross stick playing on the snare. The game-changing VH-14D completes the experience, offering touch sensitivity, tonal variation, and open/closed resolution never available in electronic hi-hats until now.
Authentic Mesh Heads
The TD-50KV2 features Roland's famous multi-ply mesh heads, with a three-layer head on the snare and two-layer heads on the toms providing natural stick resistance and rebound for ultra-satisfying feel and response. Just like drum heads on acoustic drums, you can tweak the tension to your preference with a standard drum key. And since our mesh heads produce very little acoustic noise, the TD-50KV2 is perfect for both quiet practice sessions with headphones and live performance setups that require complete volume control on stage.
Prismatic Sound Modeling: Feel the Difference
The Prismatic Sound Modeling in the TD-50X makes electronic drums come to life like no other system can, infusing multi-layer samples recorded in world-class studios with sophisticated behavior modeling techniques refined over more than two decades. Inspired by a prism-which refracts a single ray of light into every color in the spectrum-our revolutionary approach produces an unlimited array of sonic colors with every stick hit. The initial attack is followed by a complex mix of rich overtones, just like playing acoustic drums and cymbals. You can feel the sound changing in reaction to your expression, creating that magical, interactive bond that fully immerses you in the emotion of the moment. From subtle ghost notes and detailed articulations to the loudest and most intense playing, your drumming has no boundaries with the TD-50X.
Make the Sound Your Own
The TD-50X allows you to customize things at every level-just as you would with an acoustic kit. Make quick adjustments to tuning and muffling, or dive deep and build a kit from the ground up by selecting shell depths, drum head types, cymbal characteristics, and much more. Then put the kit in the space of your choice using PureAcoustic Ambience, with full control of room type, reverberation, stereo width, and other parameters at your command.
Mix Outside the Box
When performing with electronic drums, the ability to process sounds outside the kit is vital. The TD-50X has ten fully assignable outputs for sending the house engineer whatever drums they need, with or without effects. And via faders on the panel, you can easily control the mix from the stage when you're on your own. The TD-50X also excels for computer music production, with the ability to send up to 32 simultaneous channels of digital audio plus MIDI over USB for premium-quality transfer.
Hard-wearing hardware
A kit as sturdy and stellar as this needs a drum rack system to match. The MDS-Stage2 rack is a fully curved, chrome stand system, and features an innovative internal cabling system - Cable Management is easy Here. Its rock-solid construction is the Ideal match for the KV2's heavy duty pads, providing a Sturdy and solid foundation for the kit, even with the most hard hitting of drummers.
All its robust brackets and clamps are highly adjustable. Most notably the ball-clamp operated tom holders and cymbal tilters allow pin-point accuracy with no compromises. Durable, movable metal clamps allow versatility in your setup, with the ability to remove and add elements, as well as to place them exactly where they need to be.
Your Personal Practice Partner
The TD-50X is loaded with practice features that make every practice session fun, productive, and rewarding. Improve your timing with the metronome and Coach mode exercises, or simply play along with music played from a smartphone or laptop via an aux cable. The built in recorder lets you capture and review your playing at any time, complete with the ability to export audio (with or without backing music) for sharing with others. And you can extend your practice even further with Melodics™, a free desktop app that comes with 40 lessons, plus unlimited access via a subscription when you're ready for more.
Features
Flagship electronic drum kit with a minimal footprint and Roland's most advanced V-Drums innovations
Next-generation TD-50X sound module with Prismatic Sound Modeling and Pure Acoustic Ambiance technologies
14-inch PD-140DS digital snare, 18-inch CY-18DR digital ride cymbal, and newly developed 14-inch VH-14D digital hi-hat, all with high-resolution, multi-sensor triggering for superior performance
KD-140 kick trigger pad and three PDX-100 mesh tom pads
14-inch CY-14C-T and 16-inch CY-16R-T crash cymbal pads, which feature a 40-percent thinner design than previous V-Cymbals for greater flex and swing also improves playabliity and overall feel
Over 900 professional grade sounds on board, including many new kick, snare, hi-hat, tom, and cymbal selections
Ready-to-play out of the box presets based on legendary and contemporary drum kit sounds, purposefully tuned for full, punchy, and dynamic sound
Hands-on interface with dedicated buttons and faders for selecting, customizing, and mixing drum sounds
Huge selection of studio-grade effects, including EQs, compressors, reverb's, multi-effects, and more
Stereo XLR master output and eight TRS direct outs provide balanced connections to a PA mixer
Integrated 32-channel USB audio/MIDI interface for professional computer music production
Four auxiliary analog trigger inputs for easy kit expansion
Mix input for drumming with music from a smartphone or laptop
Import your own WAV samples via an SD card
Built-in practice functions for developing drumming skills
Large MDS-Stage 2 drum stand with chrome finish and integrated channels for cable routing
TD-50KV2 Specifications
Drum sound module: TD-50X x 1
Snare: PD-140DS x 1
Toms 1/2/3: PDx-100 x 3
Hi-hat: VH-14D x 1
Crash 1: CY-14C-T x 1
Crash 2: CY-16R-T x 1
Ride: CY-18DR x 1
Kick: KD-140 x 1
Drum stand: MDS-STG2 x 1