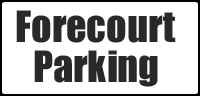 Opening Times
Mon - Sat
9.00am - 5.30pm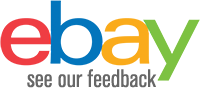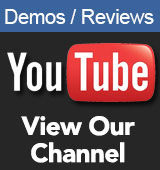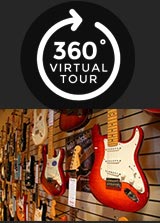 Current Model
**We are fully open - Online and Instore**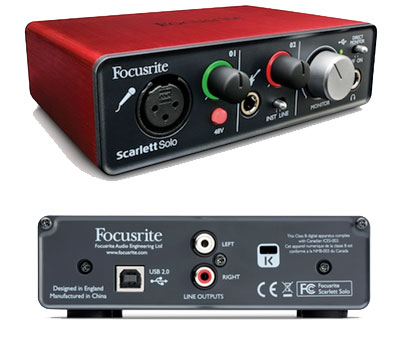 Focusrite Scarlett Solo
This instrument is discontinued
Focusrite Scarlett Solo is a stunning, red aluminium shelled USB audio interface with a sound as superb as it looks. It simultaneously gives you a legendary Focusrite preamp for your microphone, a crystal clear DI/line input for your instruments, and loud audio outputs for your headphones and speakers. It also comes with all the software and sounds you need to record and mix music on the go, including Ableton Live Lite.
Focusrite Scarlett Solo - All About The Sound
Focusrite interfaces are well known for their sound quality and superior pre-amp technology. The Scarlett solo, despite its compact size, is packed with the same sonic clarity as the other interfaces in the Scarlett range including an award winning pre-amp. The Solo captures incredible 24bit/96kHz audio which is an outstanding feature to have in a product so compact and normally only found in more expensive interfaces. Recording at these high rates ensures maximum quality audio for your final production.
Controls/ Inputs Section
Most users need a microphone input and an instrument input i.e. to record a guitar and vocal performance. Focusrite Scarlett Solo has been designed specifically to cover most input situations by having a dedicated Mic input and a switchable Line/mic level TRS input. Both inputs have independent gain controls to maximise the input signal levels. Each gain control is also surrounded by a halo indicator. The Halo indicators show a live input signal level which changes from green to red depending on the input level. Getting the best input signal ensures the best audio recording quality from the very beginning.
The XLR Mic input has +48v phantom power switch for making use of condenser mics. The second input is a TRS (balanced 14 inch jack) connection to input guitars, basses, another microphone or keyboard type instrument. There is a switch next to that input for selecting the type of input you have. Of course there is a headphones output on the front and a large master volume dial.
Zero Latency Direct Monitoring
Immerse yourself in sound by outputting a dynamic range of over 105dB through your headphones and monitor speakers. Best of all, flicking a switch on the front panel will also eliminate any distracting delay between what you're playing and what you can hear. The direct monitor mode allows users to monitor the signal going in as opposed to the signal back from the computer where potentials latency can distract from your performance. With zero delay you can perform without distraction.
Bundled With Software
Focusrite have made sure the Scarlett Solo is ready to go complete out of the box by including some industry standard software and free audio content. This includes industry-leading music making software, Ableton Live Lite, as well as Novation Bass Station virtual synthesiser, 1GB of Loopmasters sample content and Focusrite Scarlett plug-in suite. The Scarlett Solo now also ships with with RED 2 and RED 3 plug-ins designed to offer incredible high quality audio processing for your musical productions. Normally these would be £229 if purchased separately.
Compatibility: Mac - OS 10.6.5 or greater. PC - Windows 7 or greater
Inputs: 1 mic input - high quality XLR, 1 line/instrument input - high quality " TRS Jack both with independent gain controls
Recording Quality: up to 24bit 96kHz
Output: 2x RCA left and right, Headphone out 1/4 TRS Jack both controlled via large front volume dial
Input Metering: Halo LED indicators on gain controls
Connection: USB Type - powered via USB no need for separate PSU
Included Software (download): Ableton Live Lite ,REd2/3 Plugins, Focusrite Scarlett plug-in suite, Novation Bass Station plug-in - VST / AU, 1GB of Loopmasters samples
Compatibility: MAC - OSX 10.7 upwards, PC - Windows 7 upwards