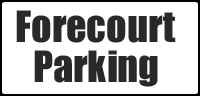 Opening Times
Mon - Sat
9.00am - 5.30pm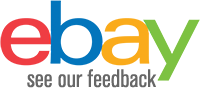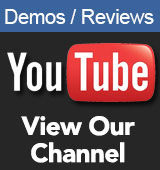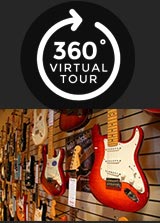 **We are fully open - Online and Instore**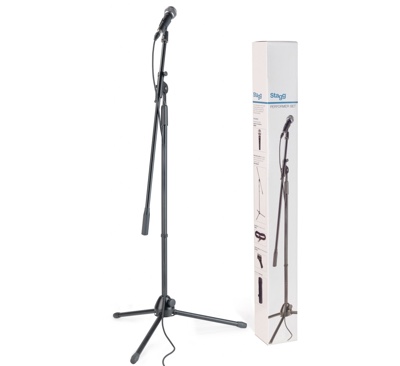 Stagg SDM50 Mic Pack Including Mic - Stand - Clip - Bag - Cable
£49.00 RRP £55
4 In Stock
Stagg SDM50 Vocal Pack Including Mic, Stand, Clip, Bag and Cable
Fantastic value for money and everything you need to start off your new singing career!
Includes:
Stagg SDM50 Microphone And Bag
MIS-0822BK Boom Microphone Stand
Rubber Microphone Clip
20ft XLR Cable
Stagg SDM50 Microphone
Simply unbelievable microphone for the price. The Zinc alloy body gives the microphone weight in the hand in a classic body design with a grey windscreen. The mic has a balanced XLR output and comes complete in a protective case. As an obvious clone of one of the most popular and widely used microphones ever this microphone screams value for money and is just as good quality as the real thing!
Boom Microphone Stand
Versatile, durable and ideal for a whole host of applications, the Stagg Boom Microphone Stand in black is a popular and affordable choice. This extendable stand securely accommodates microphone clips for thin, thick, vocal, condenser and instrument microphones amongst others. This quality microphone boom stand is great for using in the studio or on stage, plus being lightweight with folding legs, it's the ideal stand to collapse down and take with you.
Microphone Clip and Cable
Clip:Why take any chances with your valuable microphone while recording? Use this moulded rubber microphone clamp to keep it safe and secure on a microphone stand. Designed for tapered body microphones.
XLR Cable:The Stagg SMC6 is an great quality yet inexpensive XLR lead. The SMC6 would be ideally suited to connecting a microphone to a mixer but can be used for any audio equipment that needs to be connected via XLR. The 6 meter length cable gives you the freedom to move about on stage and because it's ROHS compliant, there are no harmful components in the SMC6.
All this together makes the package ideal for anyone wanting to start singing or be able to perform live or record at home all you need is a speaker system and you're off!
Package Specifications SDM50 Microphone

Cartridge: DC78, moving coil
Polar pattern: Cardioid
Sensitivity: -54 dB+/-3dB(0dB=1V 1 KHz)
Frequency response: 50 Hz to 15 KHz
Output impedance: 600 ohms 30 % (at 1 KHz)
Connector: Balanced XLR output

Boom Microphone Stand

Height range: 103 to 167 cm / 40.6 to 65.8 in
Max arm extension: 62 cm / 24.4 in
3/8" Mounting thread
Weight: 3.4 Kg / 7,5 lbs
Colour: Black